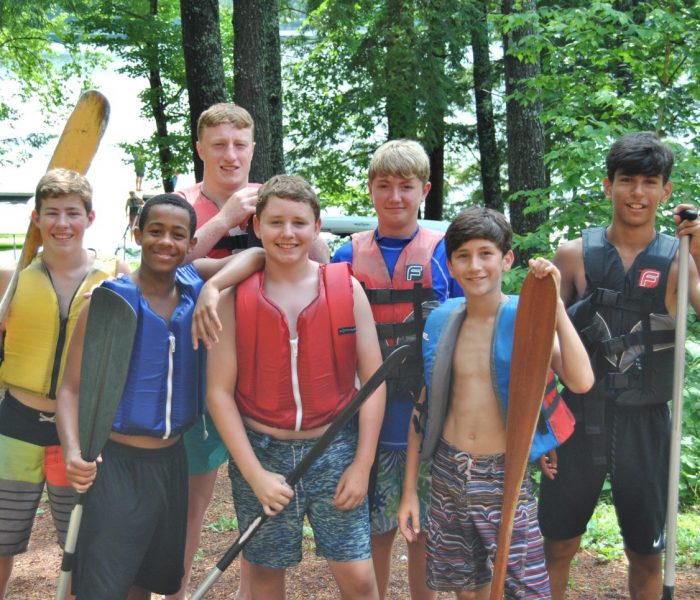 A unique and unforgettable summer in the Maine woods!
Since 1926, Birch Rock Summer Camp in Waterford, Maine has offered boys aged 7 to 16 an unparalleled summer of old-fashioned fun and adventure, and a break from their normal home and school routine. We believe that our warm, cooperative community makes Birch Rock an incomparable place, where campers come to master new skills and find pride in their achievements.
A close-knit community of friends and mentors.
Our rustic summer camp and cool as heck wilderness trips whet a boy's thirst for roughing it in the woods. Birch Rock's campers and counselors gather from around the world to create tight friendships on our playing fields, on our lakefront, and in our historic Lodge—where campers' names have filled the walls since 1926. Birch Rock's directors and staff are true partners in parenting, helping each boy pull through challenges, and return home from camp with a bit more fortitude and exultation.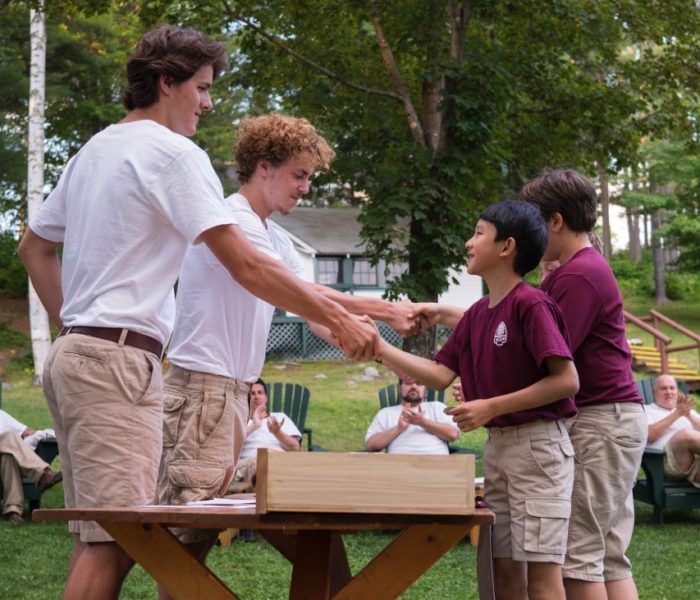 Learn more about Birch Rock Camp
A warm, supportive community, where campers build self-reliance, master new skills and form long-lasting friendships