Bushcraft is our primitive skills activity. Boys learn about working with the resources and tools they have around them. They learn the basics of fire-building and a variety of ways to build a fire, including bow fires, flint & steel and more. As they advance, campers will learn more about axe use and safety and how to build their own latrines in the woods, etc. Bushcraft is about becoming comfortable in the woods and learning to use the resources that Mother Earth provides.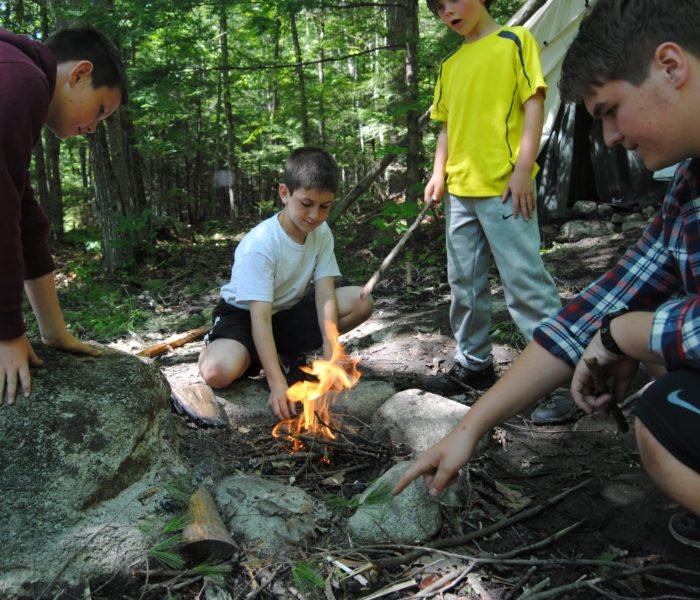 At Campcraft we focus on learning the skills of modern camping; the same skills that many of our trip leaders use when they lead trips. Like Bushcraft, Campcraft will teach fire-building, knife use and axe use but in a more modern format. Boys will learn how to access a campsite, where to put up a tent, how to keep the food away from the animals, where to setup the latrine and more. The boys will learn the basics they will need to prepare themselves for our trips off-campus. The boys who love this program the most will often go on our Maine Wilderness Adventure trip when they reach the age of 14, and many of those campers will try for their Junior Maine Guide certification at age 15 or 16.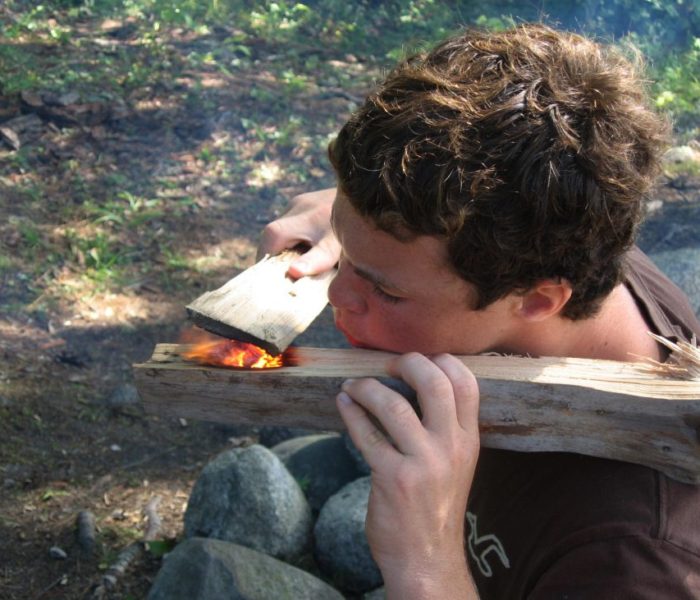 Our nature program is designed for the campers to learn how to observe and identify things they see all around them. The boys learn about the trees of Maine and the flora and fauna of the New England region. The Nature building houses a Lake McWain fish tank and a few frog tanks that many of the boys stock and care for themselves. The camp also has an arboretum of trees that the boys learn to identify around camp. The top nature campers culminate their experience by planting their own tree somewhere on campus. Usually this new tree is of a species that currently does not exist on the grounds so future campers will have more trees to learn to identify.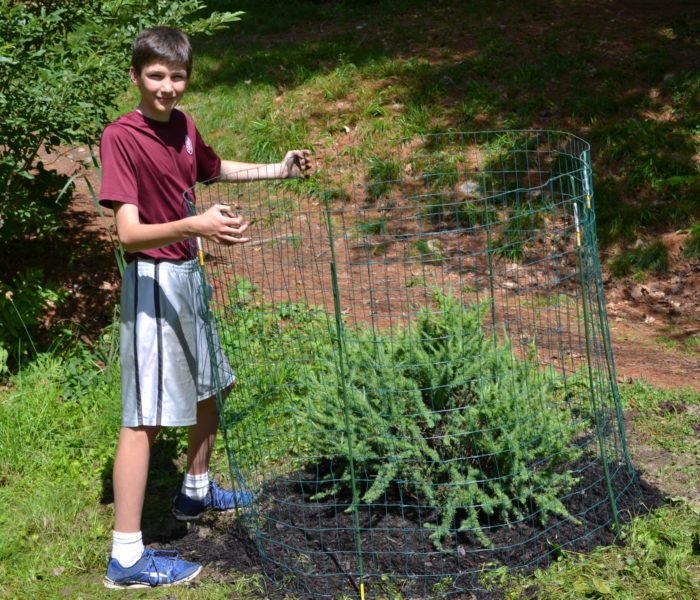 Archery is available to all ages and is extremely popular. The boys learn the terms of both the bow and the arrows. They learn the range commands for safety and how to stand and shoot. They will start by shooting at a 15-yard target and work their way up to shooting at a target 50 yards down range.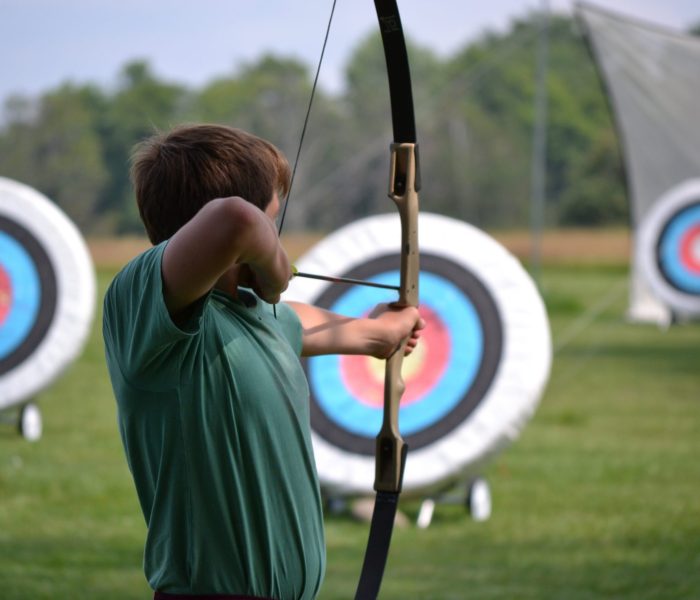 This activity is not available to our youngest camper activity group (boys 7-11). The next oldest group (boys 11-13) will be allowed to sign-up for BB-guns and will learn basic rifle safety and all range commands. The two oldest activity groups (Boys ages 13-16) will go off campus to the local rifle range to fire .22 caliber rifles. They will learn gun safety and range commands and then shoot at targets set at a range based on their skill level.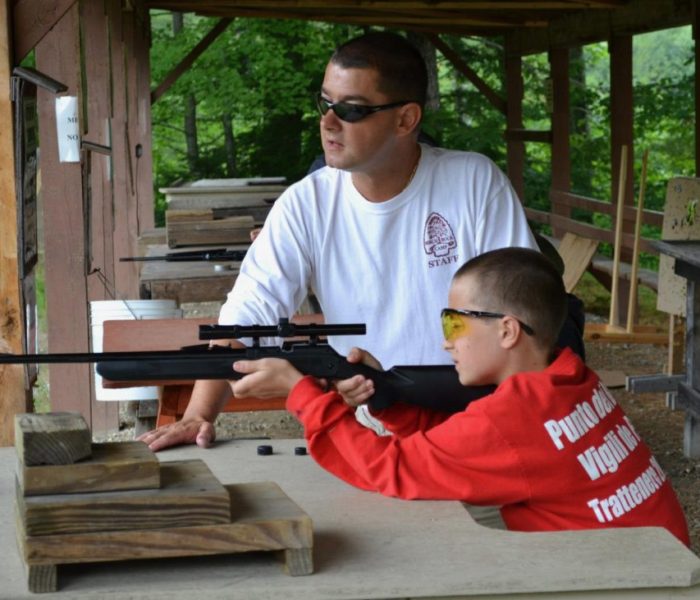 *Target Sports: We take our target sports very seriously and parents are required to give permission for our campers to participate in these activities.