7.27.16 – A Wacky Day of Wondrous Whatchamacallit's
Posted by: Birch Rock Camp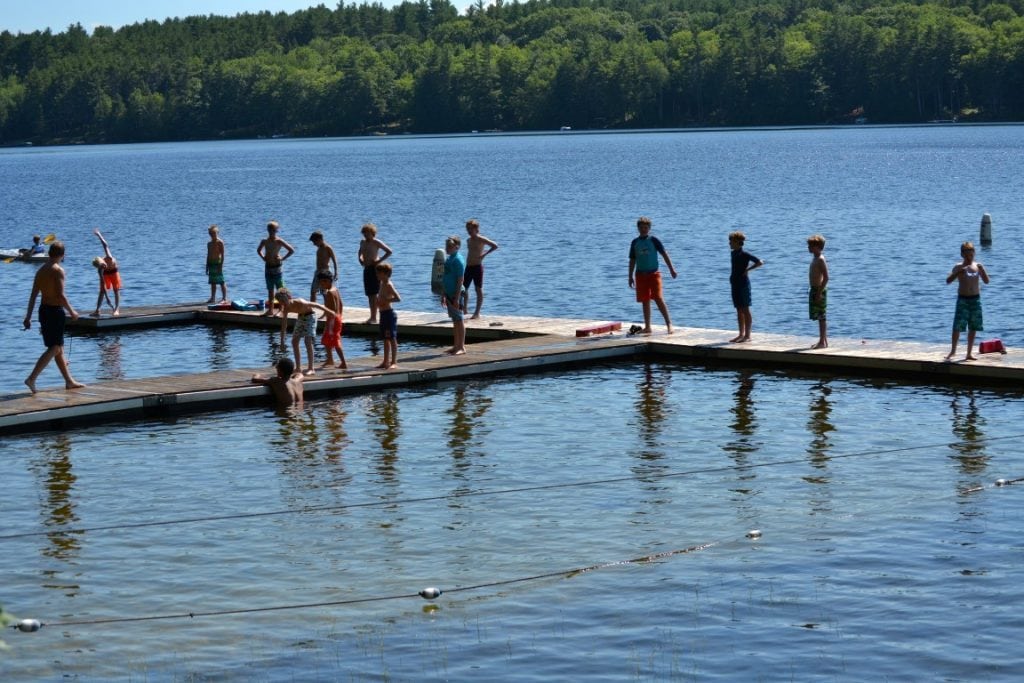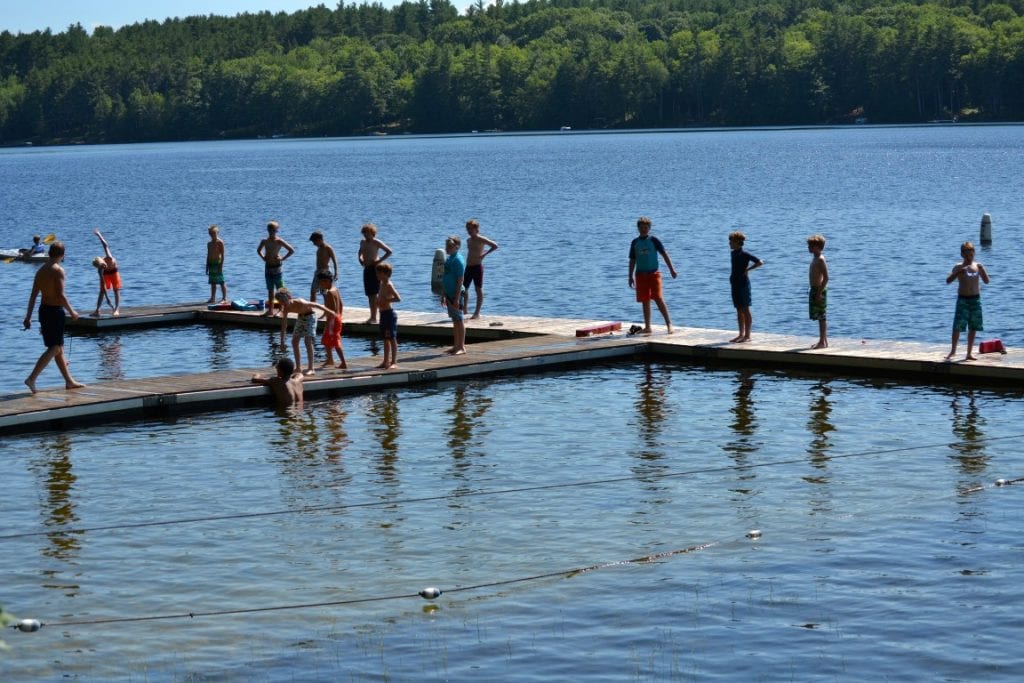 Day two of this scorching (skawchin') heat-wave prompted campers and staff alike to go a little berserk. During the lower camp general swim, Gage's twin brother, Nitro Hall III leaped into the cradle for a brief cooldown but ended up creating a writhing mass of campers. Later on in the day a snapping turtle decided to venture into the swim area, but luckily no one was there at the time.
Luckily there was plenty of Gatorade at lunch to replenish the kids' energy along with an amazing pulled pork sandwich. A guest speaker made an important announcement once the campers were done fueling up for the second half of the day. The guest (Dave Weeks) explained the significance of the meal's dessert, Black-Raspberry ice-cream.
Today marked the day of Pete Haas' birthday. Pete was an incredible camper and counselor who set out to be friends with everyone. Pete was a major influence to many Birch Rock traditions today, including Super-Camper and Shower Barons.  Unfortunately, at the early age of 24, Pete died in a reconnaissance mission in South Korea. Following his death, Pete's Palace was made and has stood ever since.
To end the day on a higher note, lots of badges were earned, including Noah P.'s Daisy, Jasper F.'s jr. soccer, and Cole D.'s jr tennis. Then in a second wave of badges, Standish C. earned his sr. lacrosse,  Yusha A. got his Yeoman, Hayden F. correctly identified a random Latvian Water Polo Team trivia for his jr. campcraft, and finally James C. earned his jr. Important Life Lessons (ILL) badge with Nitro III. Then for an even nuttier end to the day, Evening-Activity was announced by Birch Rock's new Talking Bucket and Orb was finished off by Matthew U. winning the elimination orb and a wild Pirates Vs.Ninjas.
Today's Superlatives
Best Bed Runner Up: John N.
Best Bed: Cole D.
Best Cabin Runner Up: Hornet's Nest
Best Cabin: Eagles Nest
Super Camper: Cooper D.
Tomorrow's Action
Nitro III leaves and The Gage returns; The Bucket goes on Inspection?; The skawchah rages on; Camp prepares for the return of the Bears
---