2023 Dates & Rates
| | | | | |
| --- | --- | --- | --- | --- |
| Session | Tuition | Start Date | End Date | Length of Stay |
| Full Session | $10,500 | June 25 | August 12 | 49 days |
| First Session | $8,200 | June 25 | July 22 | 28 days |
| Second Session | $6,900 | July 23 | August 12 | 21 days |
| C.I.T (age 16-17) | $4,000 | June 18 | August 12 | 53 days |
Introductory Cubs Camp Programs for NEW campers ages 7-11 Or may join regular camp sessions
| | | | | |
| --- | --- | --- | --- | --- |
| Cubs Camp I | $4,500 | June 25 | July 8 | 13 days |
| Cubs Camp II | $4,500 | July 9 | July 22 | 13 days |
| Cubs Camp III | $4,500 | July 23 | August 5 | 13 days |
| Family Camp | per person | August 17 | August 21 | – |
*Policies, guidelines, and procedures are subject to change based on the latest health information, government guidelines, and best practices.
Payment Information
You can enroll your son(s) online by clicking the "Enroll Now" action button on the Birch Rock website at www.birchrock.org. A non-refundable registration deposit of $1500 is to be sent to our winter address to secure your registration.
Our winter address is BIRCH ROCK CAMP 15 Skyline Road, South Portland ME 04106. (September – May)
We do accept credit cards. All credit card transactions will incur a 3.5% processing fee.
Payment Schedule: Half payment is due by February 1; Final Payment due May 1, 2022.
Cancellation Policy: Any cancellation received in writing prior to May 1 may either roll-over to following season or be returned minus $1500 non- refundable registration deposit.
Tuition Assistance: After the first tuition, a $500 discount is available to all brothers. Limited financial aid is available based upon need and documented income verification. Please contact us for more information.
$100 of your tuition covers your son's expenses for uniforms, laundry, postage and trips. A statement will be issued for charges over the stated amount. Transportation, medications, medical testing, trunk/luggage shipping and other sundries are additional charges.
Academic tutoring is available to campers for an additional charge. Please contact us or visit our website for more information about tutoring.
The Camp Directors reserves the right to send home, without tuition reduction or refund, any boy who does not comply with the standards of the camp. Tuition reduction cannot be made for late arrival or early departure.
All dates and tuition terms are subject to change due to COVID-19 pandemic. Policies, guidelines, and procedures are subject to change based on the latest health information, government guidelines, and best practices.
Introductory 13-Day Program for New Campers Ages 7 – 12
Birch Rock Camp's Cubs Program is an ideal opportunity for boys to experience a taste of residential camping before committing to the full three, four or seven week camp program. Cubs campers enjoy all of Birch Rock's traditional activities: swimming, camp craft, sailing, archery, field sports, art, nature, tennis and much more.
Cubs live in small cabins with both new and veteran campers, under the supervision of Birch Rock's veteran staff. All Cubs fully participate in the routine and rituals of the daily program, and delight in Birch Rock's cherished traditions. An overnight wilderness trip is one of high points of the Cubs experience. Space is limited.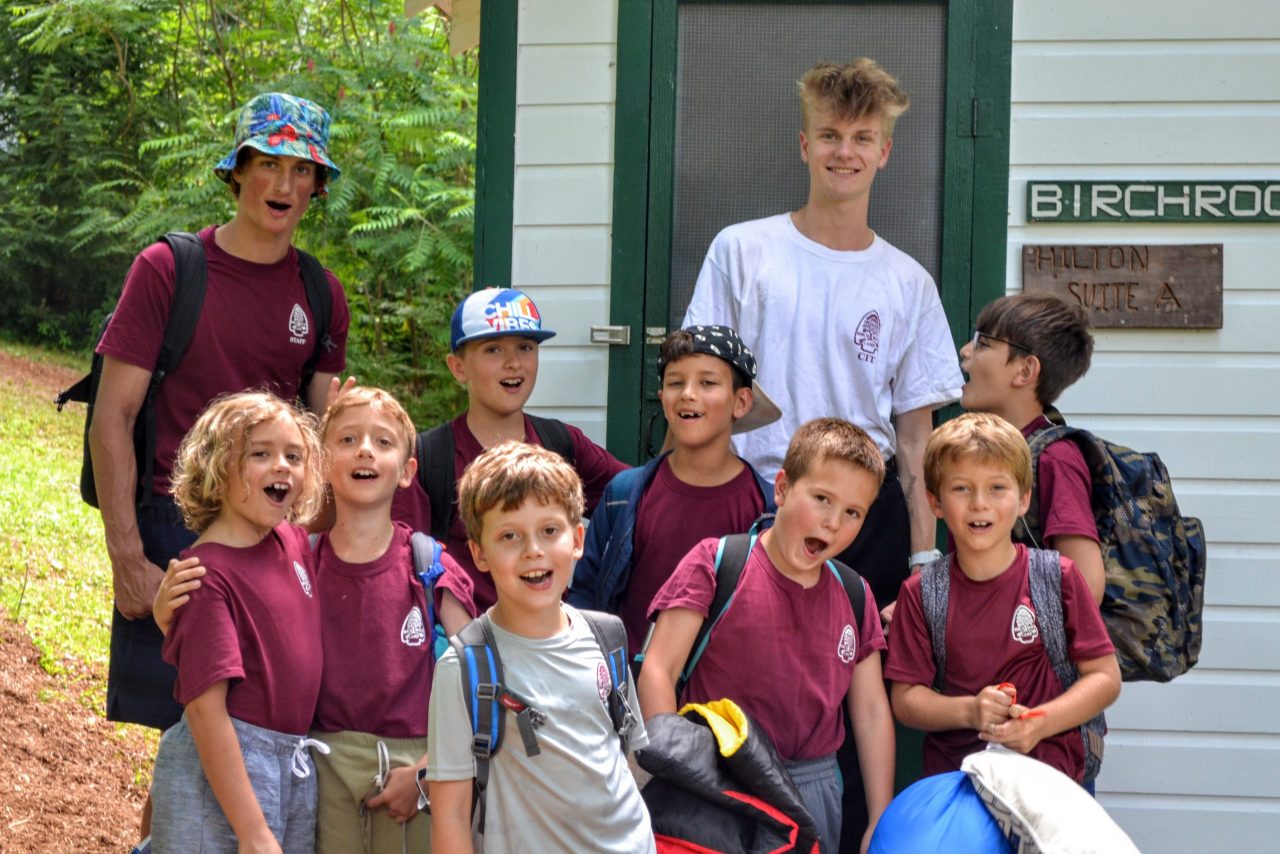 Maine Wilderness Adventrue
A Three-Week Endurance Challenge
"I didn't really know what to expect – leaving the camp that I had loved each summer for the last five years – to live in tents, climb mountains, raft down rapid rivers, and scale rock faces by the ocean."

MWA camper
Each summer, eight 15-16 year old boys are selected from the Birch Rock community to take part in the Maine Wilderness Adventure Program, a three-week endurance challenge that puts a boy's confidence to the test. The program, which runs during the second session of the camp, asks boys to hike difficult parts of the Appalachian Trail, scale cliffs in Acadia National Park, raft down the rapids of the Penobscot River and camp out, living out of backpacks for the entire trip.
Living out of a backpack for three weeks can be a major challenge. But, boys ages 15-16 – especially those who have been at Birch Rock – a wilderness camp in Waterford Maine – for the last few summers and have heard others talk about this program – look forward to this camp rite of passage with great excitement.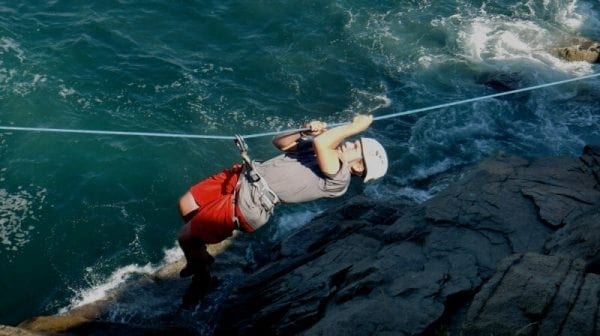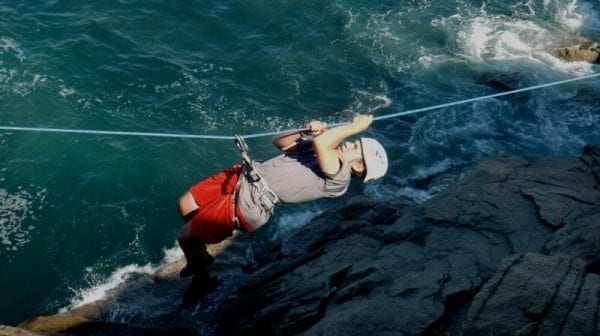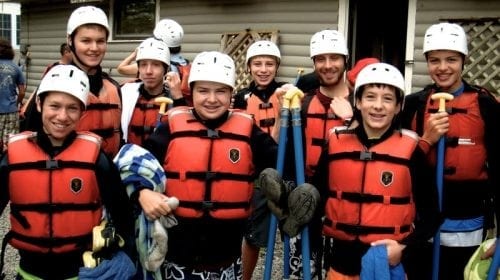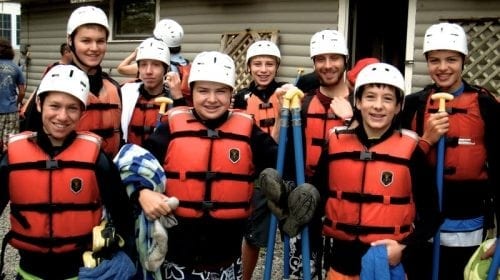 Counselor-In-Training
A Counselor-In-Training, CIT (age 17) is still classified as a camper, but has limited apprentice-leadership roles working with children. A CIT will experience a variety of life-long learning skill sets including: fostering his communication skills, conflict resolution, time management and learning when you need to ask for additional support. CITs receive specific training and certification in basic first-aid, CPR, American Red Cross Lifeguarding, fundamental counseling skills in cabin management and activity skill planning. Successful CIT candidates often become Birch Rock Camp's strongest counselors because they have demonstrated the genuine passion to give back to the community, and make their own mark in support of our motto: Help the Other Fellow. Moreover, CITs develop life skills of parenting, team-work, listening and helping themselves and each other to feel more confident and comfortable as future camp leaders.
To apply for our CIT program, please email Camp Director Mike Mattson.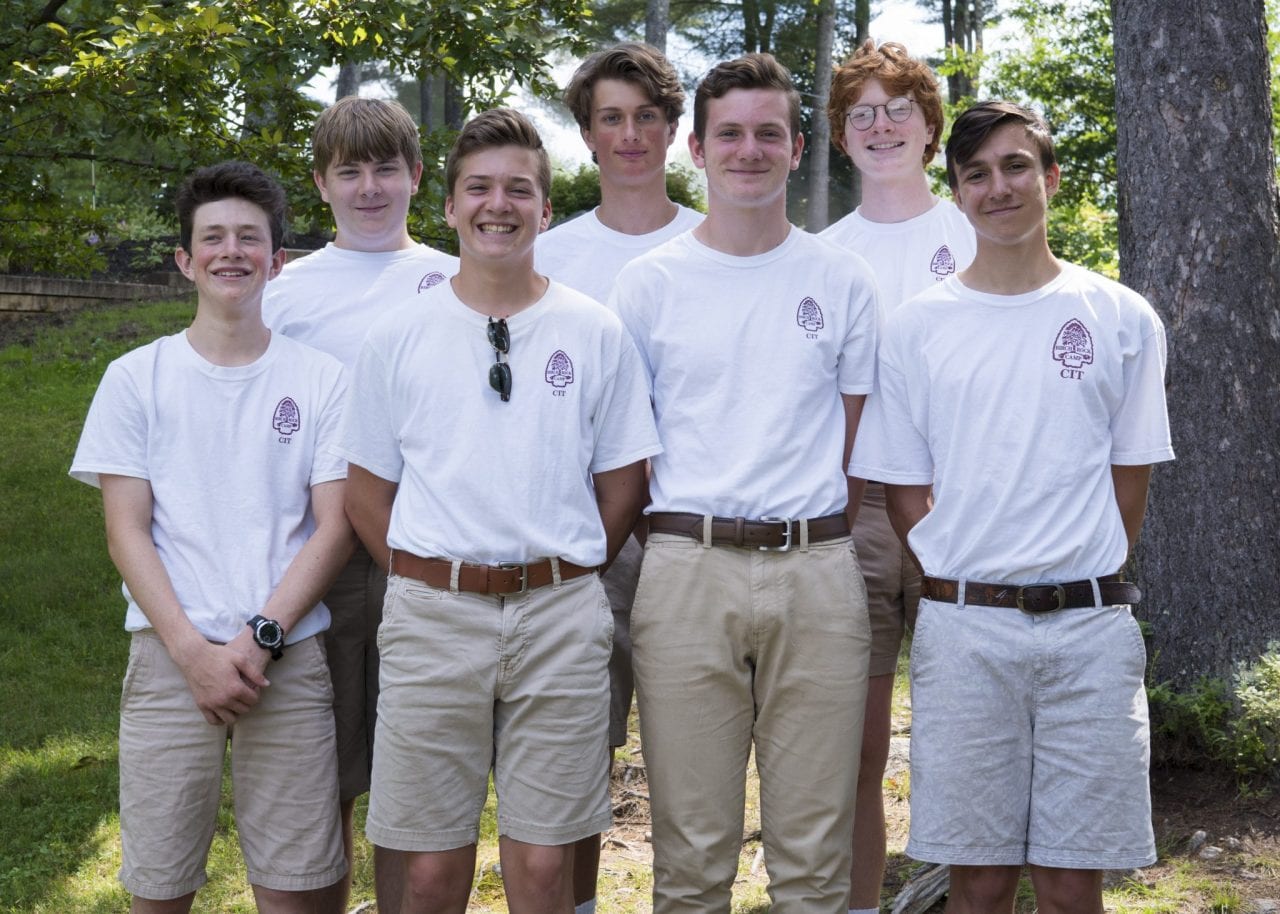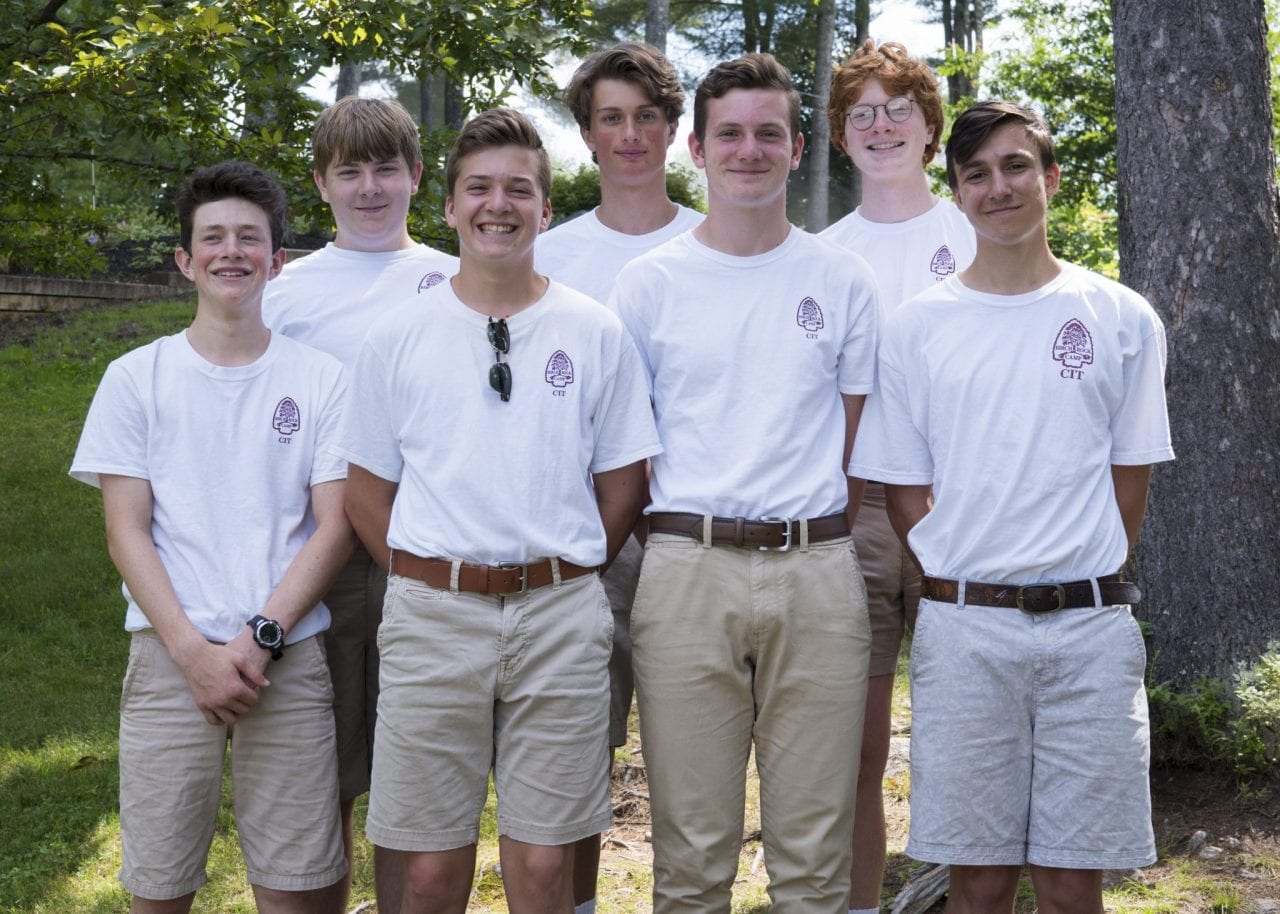 Experience the adventure of the Maine woods as a family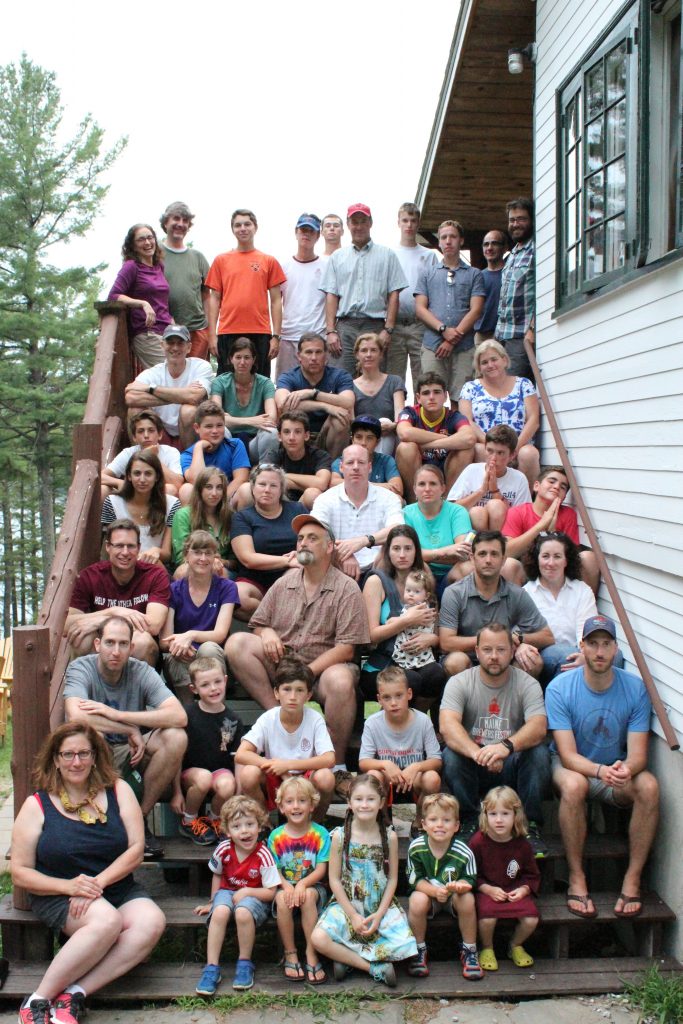 Join us for FAMILY CAMP 2023 • August 17 – 21, 2023
For more info and to sign up for Family Camp, please see the form at the bottom of the page.
Are you ready to enjoy the beautiful Maine sunsets? Swim, canoe, and sail around Lake McWain? Relax with a book under the birch trees? Taste some delicious Maine Lobster? Why should campers have all the fun? This summer camp in Maine, is the perfect retreat! Birch Rock's Family Camp in Waterford Maine is just the right recipe for August relaxation and recreation! After the campers leave, Birch Rock Family Camp comes to life…giving ANY family the chance to experience the adventure and fun of the Maine woods, by the lake. You can enjoy camp life in group activities or just do your own thing! Each family member may sign up for daily activity offerings which are facilitated by Birch Rock's talented staff.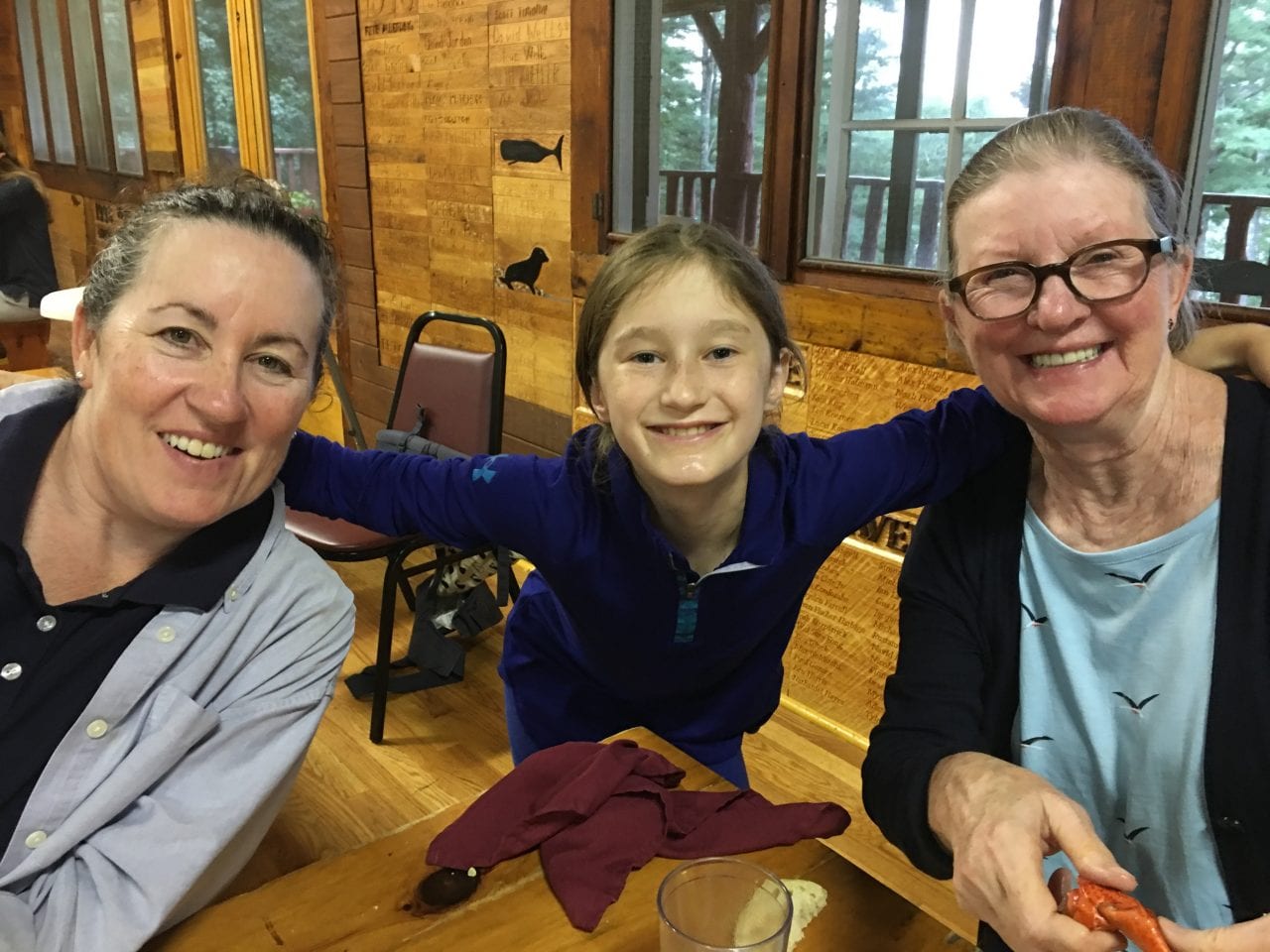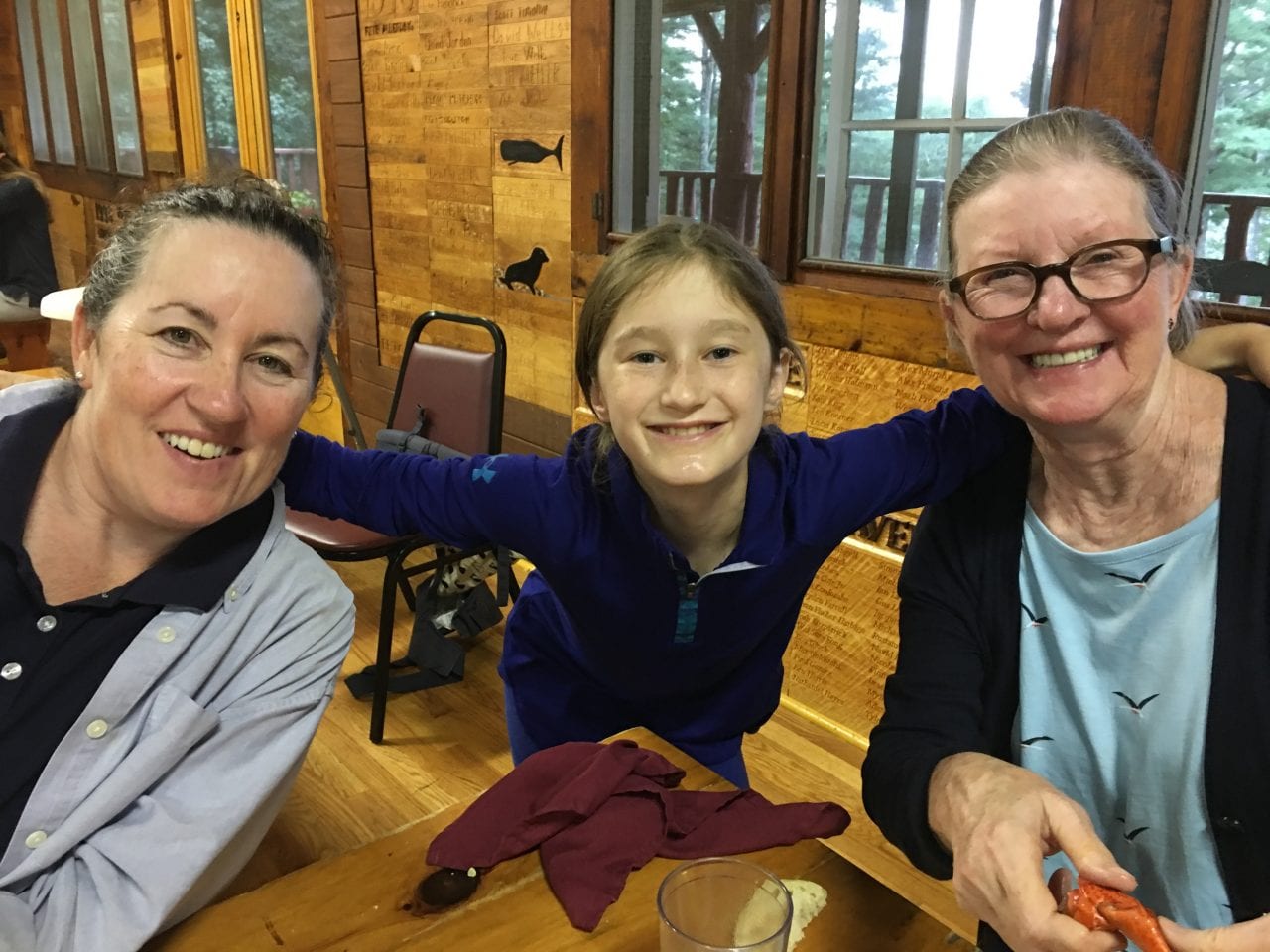 Facilities
Birch Rock's cabins are rustic and designed for families of 4 or 5 people (with 3 larger cabins that can hold up to 10) with comfortable beds, mattresses and pillows. Toilets and showers are conveniently and centrally located. Bedding is provided. Towels are not. All meals are served buffet style in the main lodge at designated times.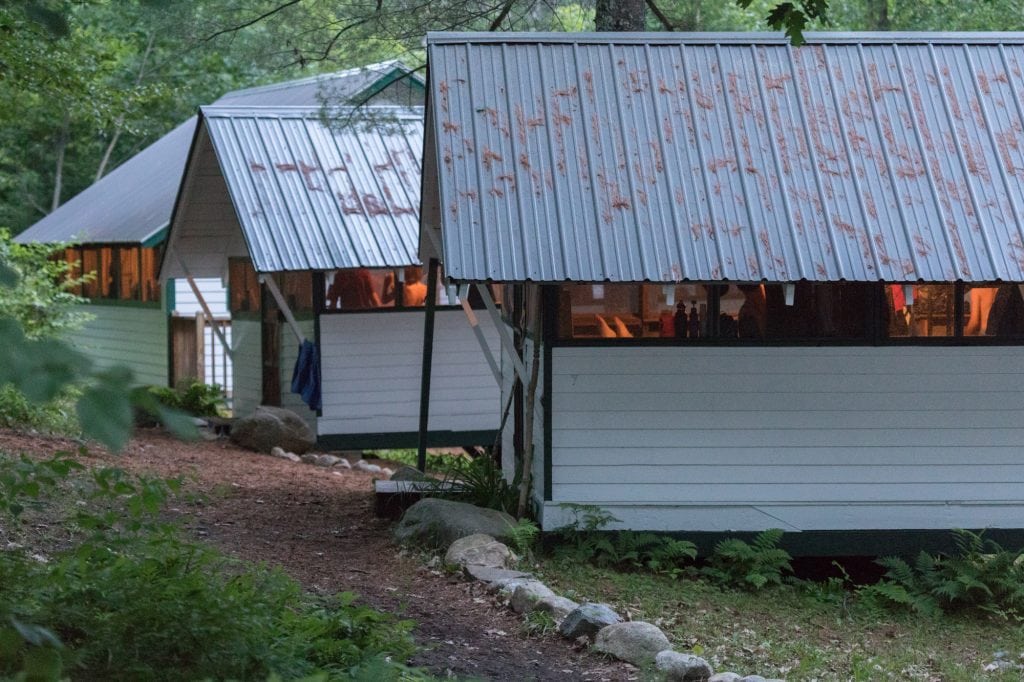 Family Camp Fees
Costs are shown, per individual, per day:
$85 for adults (16 and up)
$75 for kids (ages 4-15)
Children 3 or under free
Come experience BRC…as a family! Join us for a week of wonderful camp activities at Birch Rock Family Camp. Please fill out this short application so we can save your spot!