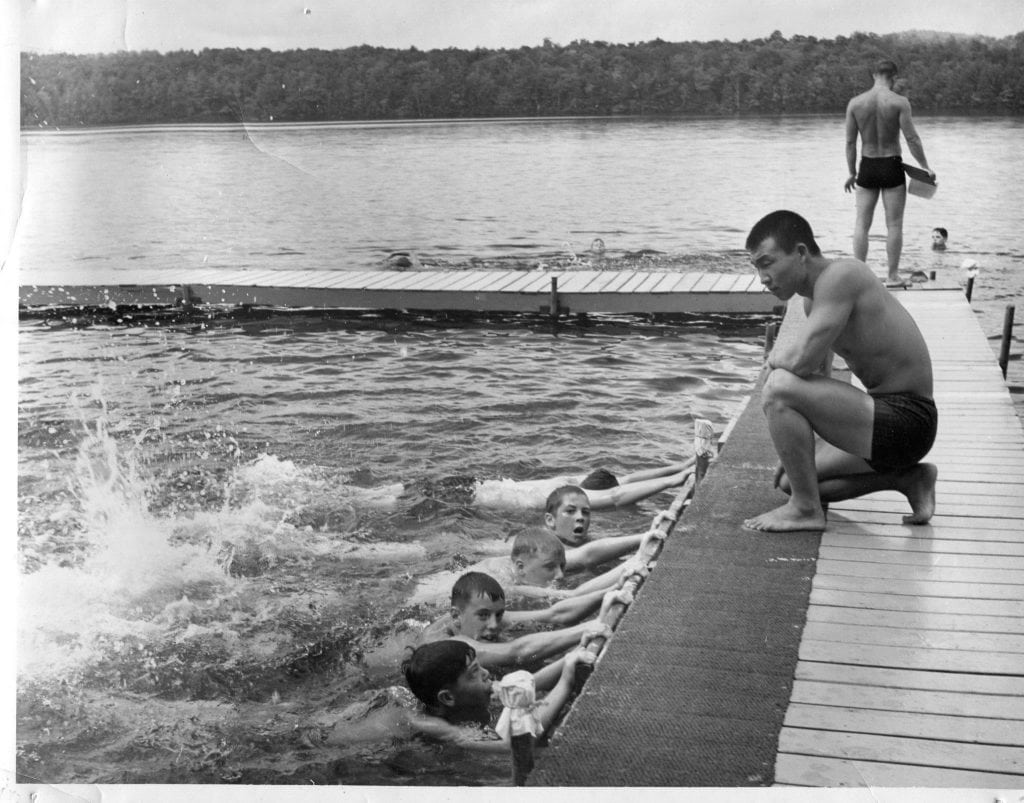 Freshwater and a Hill
In the summer of 1925, Massachusetts teachers William "Chief" Brewster and his wife Leona––known as "Onie" set their hearts on starting a boys summer camp in the lakes region of Maine. They knew the state from their summers working at a camp on the coast, but Chief and Onie wanted their own camp to sit on a freshwater lake so campers could enjoy swimming and boating. They specifically chose a spot on the eastern shore of a lake––prime along with the natural beauty of the Maine sunsets. Their goal was to forge a community in the woods, rooted in traditions that celebrate adventure and achievement.
The Birch Rock
When the Brewsters walked through the cow pastures and the maple grove on the side of McWain Hill they looked out over the lake and were enchanted by what they saw. They happened upon a graceful white birch tree growing on top of a huge boulder––the birch on the rock––and they knew they had found a home for their boys summer camp in Maine.
"Birch Rock has become a part of who we are…it goes way beyond the seven week experience. I will be forever grateful to BRC for playing a vital role in the growth and development of my sons."

Pam, Mother, South Paris, ME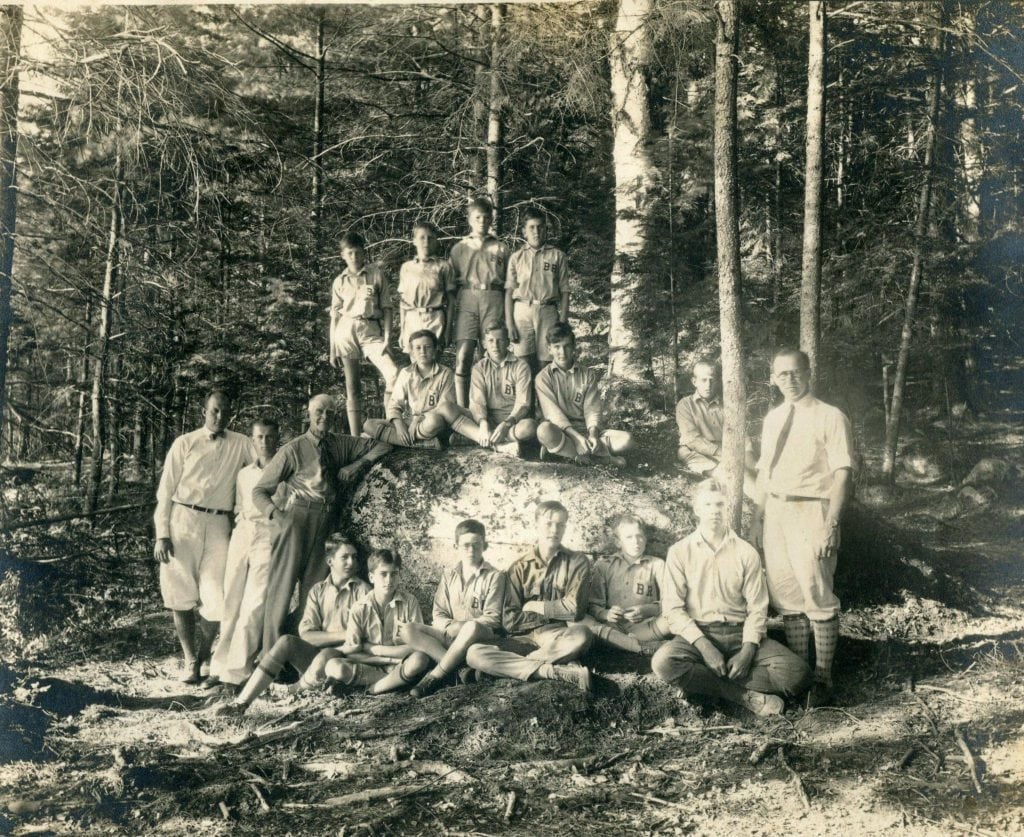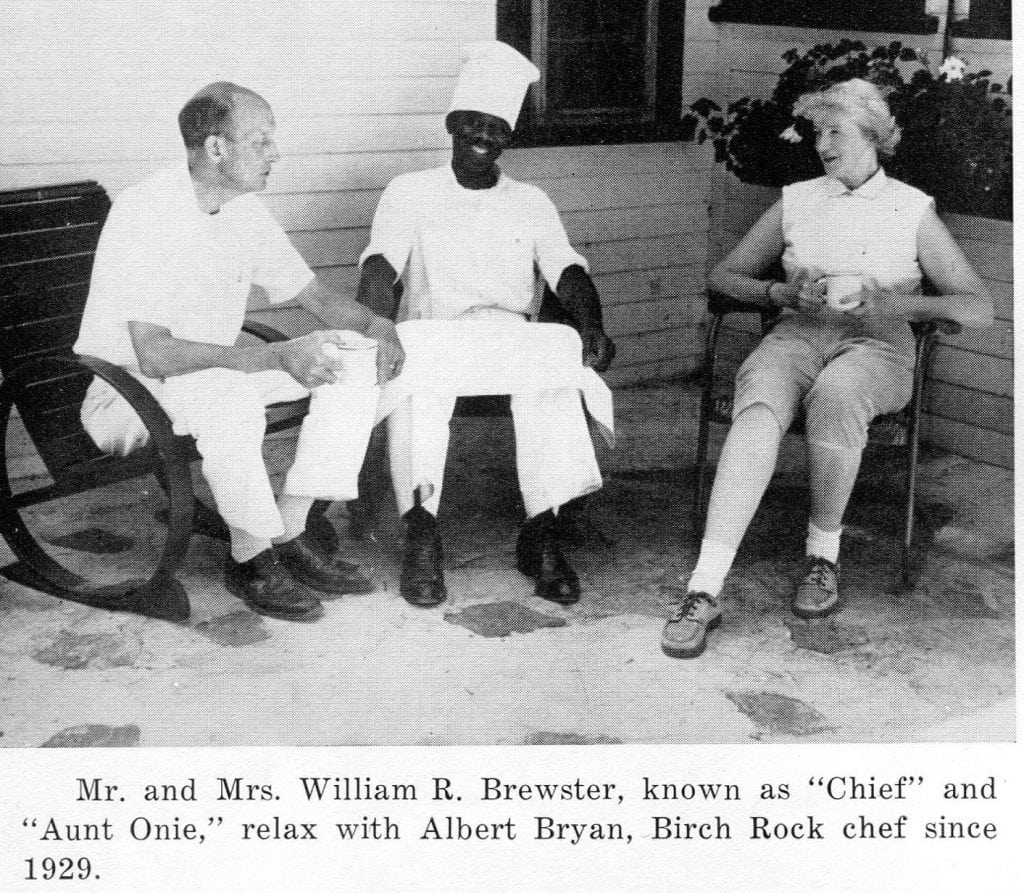 Small Beginnings
Birch Rock opened on July 1, 1926 with just 13 campers, a main lodge, 5 cabins and a washhouse. Camp enrollment doubled in 1927 and tripled in 1928. Chief and Onie ran the camp until their deaths in 1973 and 1982 respectively. Since then, their children and grandchildren have continued at the helm.
"Birch Rock is the best thing we can give to our son – a chance to leave the humdrum world and enter an enchanted place of cabin buddies and campcraft and capture-the-flag."

Francie, Parent, Larchmont, NY
Decades of Growth
In the 1990s, two campers returned to Birch Rock to lead it into the next century: Rich Deering and Mike Mattson. Mike and Rich continue to guide the camp as they maintain our nearly century-old traditions while striving to accomplish new initiatives. Under their leadership, critical capital improvements, new programs, strategic planning, and improved alumni outreach, Rich and Mike have revitalized the camp.
"The wonderful staff, the beautiful setting, the delicious food, the quality care, the feeling my son is safe and supported…….makes all the difference."

John, Father, Baltimore, MD