Library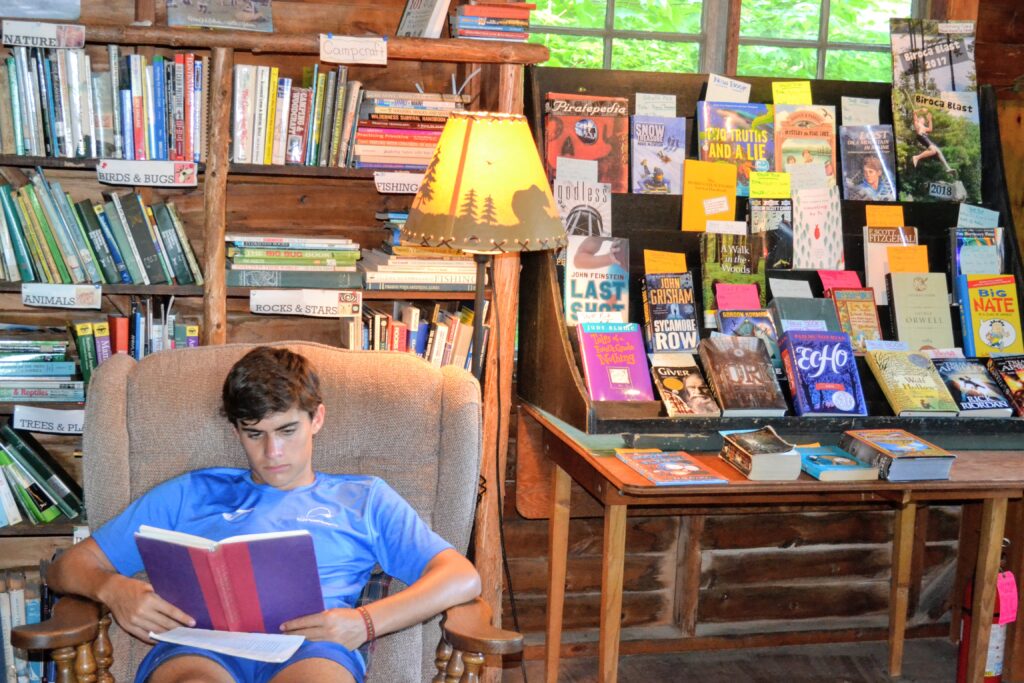 Our culture of reading makes us stand out among summer camps
A cottage filled with books, magazines, games, and comfy chairs––this is the Allen Kearns Library at Birch Rock. Reading has always been emphasized and encouraged here at BRC, and this cozy cabin is a popular destination for boys to browse the shelves or play a game of chess. During our morning rest period in the cabins, counselors and campers are required to read for at least 20 minutes, and everyone looks forward to quiet time in the middle of their active days to read.
Academic Tutoring
Helping campers make progress in areas of individual difficulty
Tutoring can be a wonderful opportunity to boost reading levels, refine writing skills, or tackle math problems. English as a second language is also offered to our international campers. One-on-one sessions and small group instruction are offered at an additional fee by our librarians, Sara Lavertu & Emily Woodworth. Both women are teachers with a wealth of experience both in schools and at camp. For more on Sara & Emily, please see our Staff Profiles. To arrange tutoring for your camper, please contact Brian Farley at [email protected].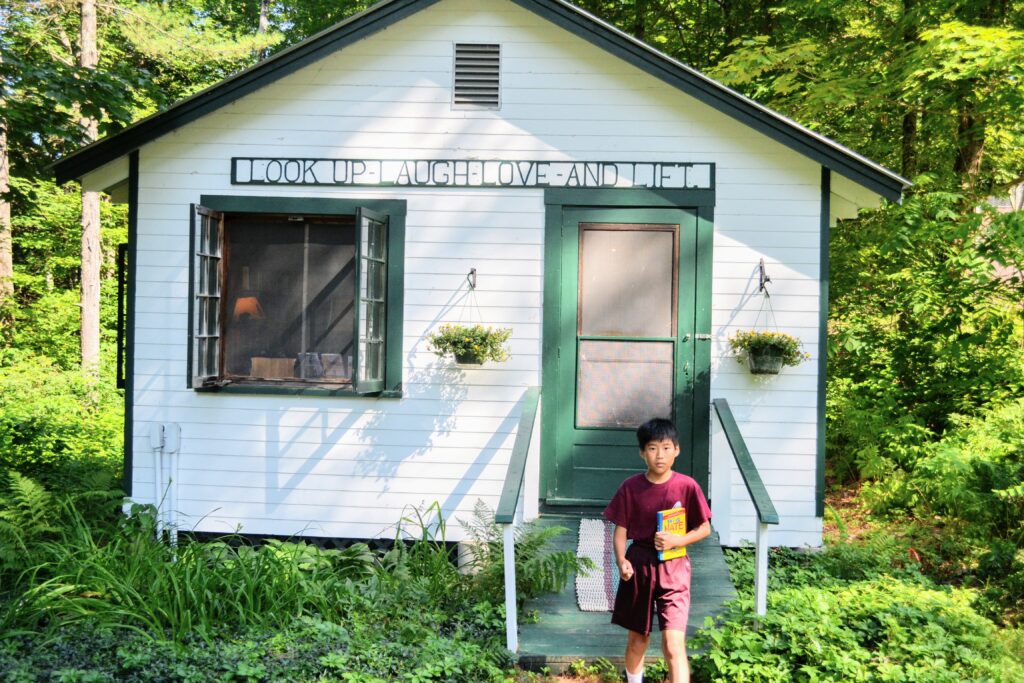 "I am tearing through my books. H.P. Lovecraft and Brave New World are finished…thanks for the book you sent me. I haven't yet sat down to read it because it looks a tad intimidating, but I'm sure it will be the first worthy successor to The Superior Person's Book of Words."
BRC camper