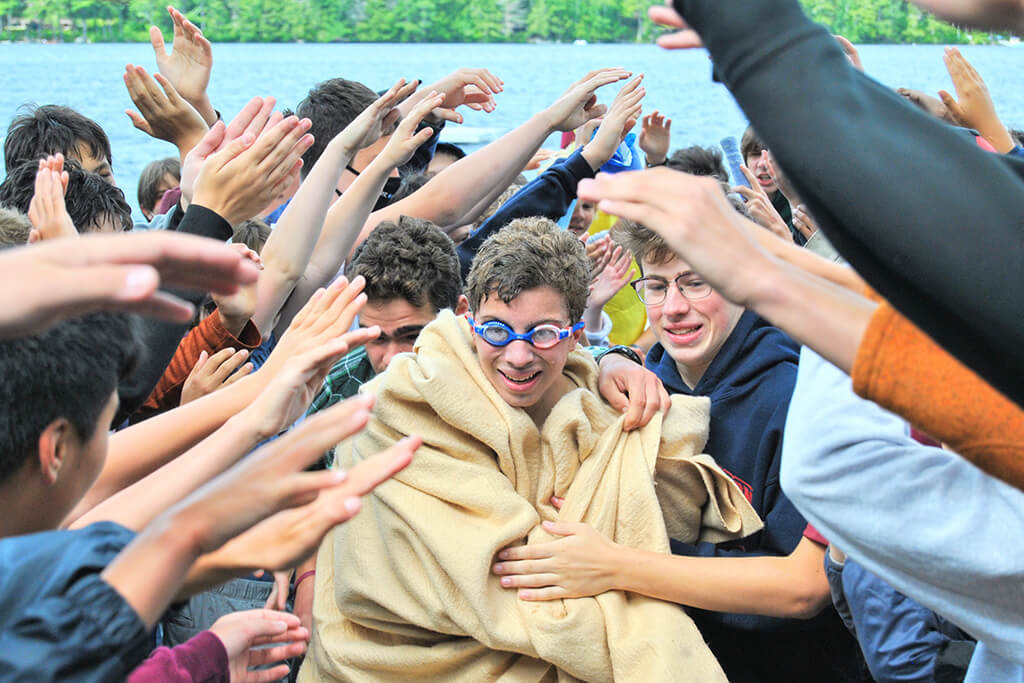 Leadership Campers (approximately age 16 or rising high school junior) – are a one-of-a-kind opportunity that combine the best elements of the camper experience and essential fundamentals of staff training required to be a capable junior counselor at Birch Rock Camp. We believe Leadership Camp as outlined below will better fulfill a more comprehensive transition experience from camper to counselor while providing a more "hands-on" experience and mentorship as a group dynamic working together while allowing each individual senior camper to excel at his best pace. A leadership camper will:
Be an assistant staff mentee to an age group/cabin counselor for a session.
Provide cabin coverage at times when a counselor is out of camp.
Receive training and safety certification in ARC lifeguarding, Wilderness First Aid, CPR.
Help teach as many as three different activities throughout the season.
Participate in multi-day off campus trips with other Leadership Campers.
Participate in Community service projects both on and off campus.
Perform maintenance work around campus.
Work in the kitchen with dishwashing.
Participate in training and staff meetings as assigned.
Live in Zig House when not assigned for cabin coverage.
All members will be subject to the standards and expectations of the camp community per our staff handbook. There is more freedom, and there is also more responsibility. The relationship with campers will change, and evolve with some challenge and new opportunities. Time off will be as a group and with the Junior Counselors too.
Leadership Camp is limited to 8 participants. Please apply online at birchrock.org.