7.30.16 – Celebrate Good Times (C'mon!)
Posted by: Birch Rock Camp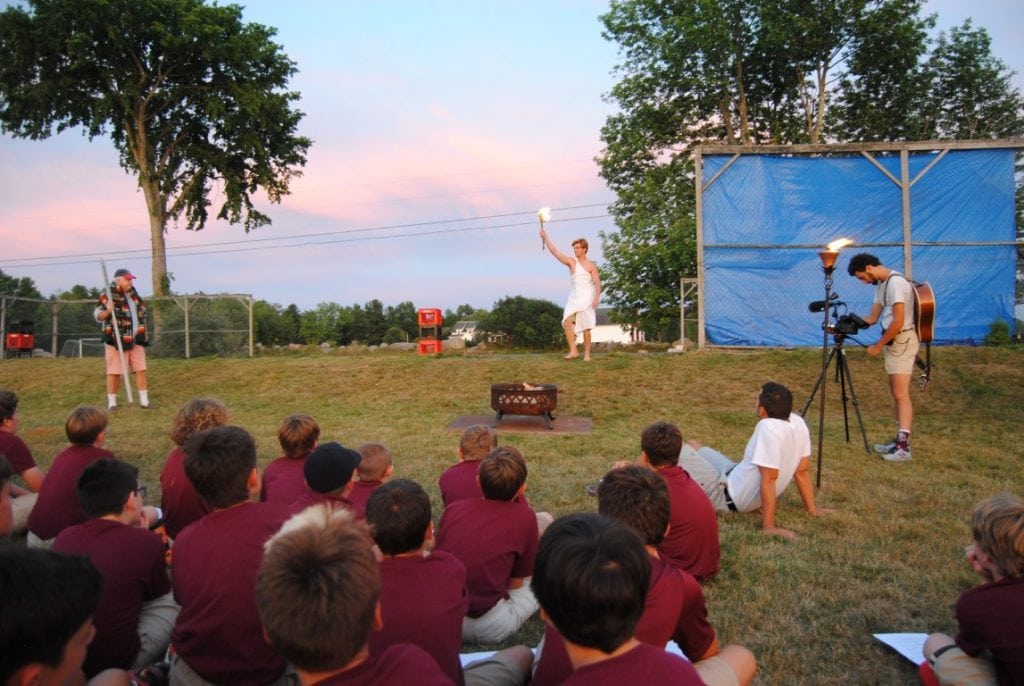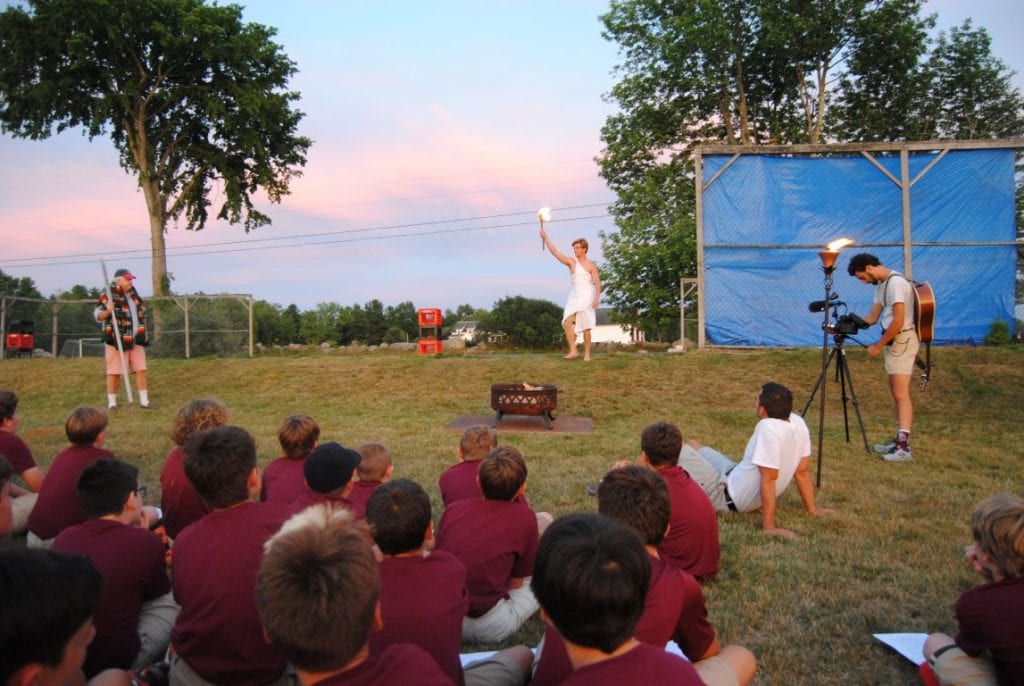 It's been a busy week here at Birch Rock, out on the edge of the Oxford Hills. So busy, in fact, that your usual narrator has been out of pocket while paddling the Rangeley Lakes, well beyond the useful range of the office's wifi signal. And then our trusty cub reporter, Sebastian T., was also gone, himself out trekking the White Mountains of New Hampshire. So it fell to the CITs to fill the gap and keep the presses running. By all accounts it looks like they did a good job.
Well, the big news today, of course, is the big to-do celebrating our 90th summer. Former campers, staff members and legends of all kinds made the trip up for the good times that included a reminiscin' panel, lobster bake and the biggest Campfire since Gabe and Ben did The Tonight Show in 2013. More details will be forthcoming of all the shenanigans and goings-on.

And the other big news — a double Whale! Yep, Josh C. and Luke F. each made the long laborious lap around Lake McWain to etch their names for posterity on the Lodge wall. Luke was reportedly spotted eating his entire whale cake after dinner before asking for more.

That's all for today. Stay tuned for a whopper of a week-in-review column tomorrow.

Today's Superlatives

Best Cabin: 8

Best Bed: John N.

Super Camper: Josh C. & Luke F.

Special Recognition

Birthday: Birch Rock Camp

Tomorrow's Action

Showers. Fantastic showers. Beautiful showers. The best showers. Showers that will make the campers forget what it's like to not have showers. And then they'll write letters. Nice, long, sweet letters to their parents. Classy letters. Fine letters. And games, too. Who doesn't like games? I like games. Everyone likes games. Loves them. And it will happen tomorrow. Count on it. I promise. It'll be fun.
---