Saturday Skit Shenanigans
Posted by: Birch Rock Camp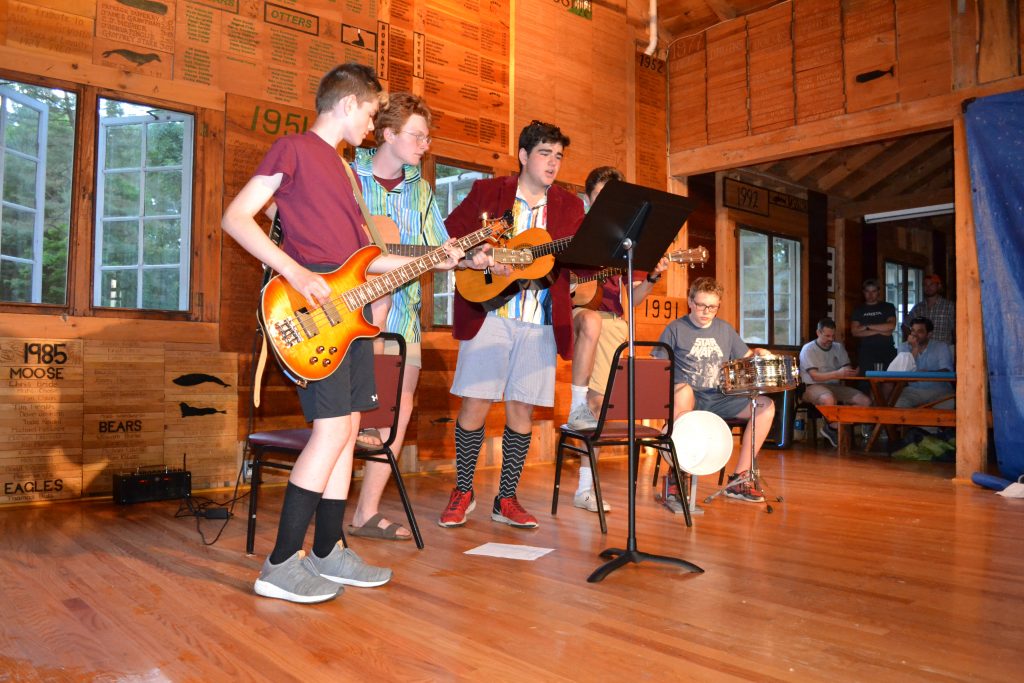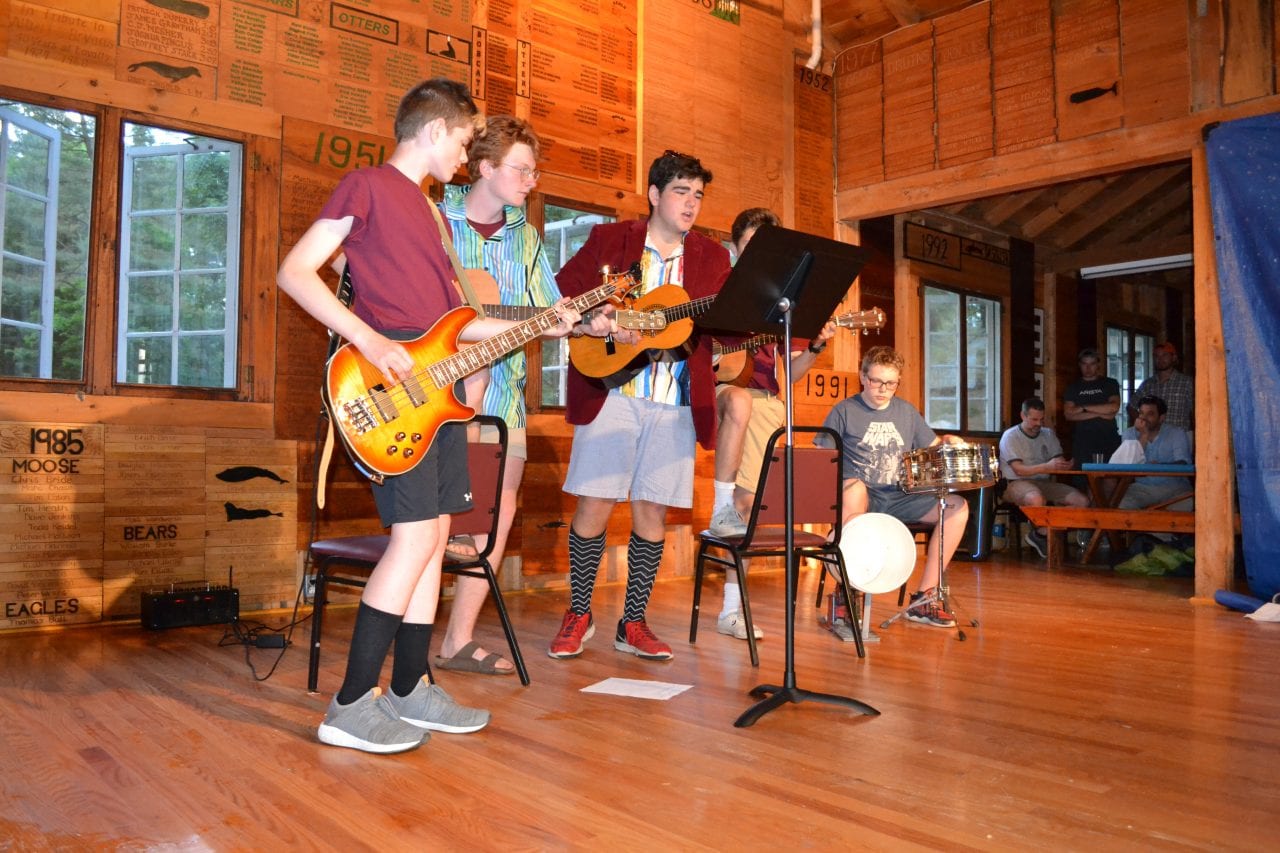 Today the first week of camp concluded in spectacular fashion. Saturday the 29th was marked by many causes for celebration and a full spectrum of early summer Maine weather conditions. Under a bright blue sky, Javier C. and John F. swam across McWain Pond to achieve their Ducks, while Nate H-N and Alex M. made the round trip to complete their Loons.
This afternoon at Birch Rock, campers tried out new skills and worked toward earning badges – of note, the boys participating in nature class today made some exciting discoveries around camp, and as a result of their efforts the 2019 BRC menagerie is already populated by several healthy frogs, a couple of newts, and some really neat rocks.
Tonight's dinner was an American classic – burgers and hotdogs – and needless to say after a day filled with adventure, the campers ate their fill. Along with several of his cohorts, Josh C. learned that just because you can eat three hamburgers AND three hotdogs in one sitting doesn't mean you should. Nevertheless, even those who hadn't planned ahead and saved room for dessert found the will to carry on with the feast when, in honor of Tiernan J.'s birthday, the kitchen crew produced a round of rootbeer floats for all.
Once the final dregs of rootbeer and ice cream had been slurped up, the campers briefly retired to their cabins to prepare for the first campfire of 2019. The event to follow was characterized by some uproarious skits and lovely musical performances (including, among others, head chef and renaissance man Jon Allberry on guitar). In an evening filled with breakout performances, it was widely agreed that the CITs production of the Birch Rock Tribunal and Cabin 9's dramatization of the life and times of Birch Rock's own urban legend, Ryno, carried the night.
As if on cue, Mother Nature delivered her cacophonous approval of our campfire antics with a brief and exhilarating thunderstorm that shook our cabins' walls and sent us careening into week two with a spirit of electrified anticipation. Surely more fun, adventure, and companionship lie in the days ahead.
Best Cabin: Hornet's Nest
Best Bed: Wai Sum F.
Super Camper: Josangel S.
---