Q & A: Get to Know Our Head Counselor, Nick Musciano 
Posted by: Birch Rock Camp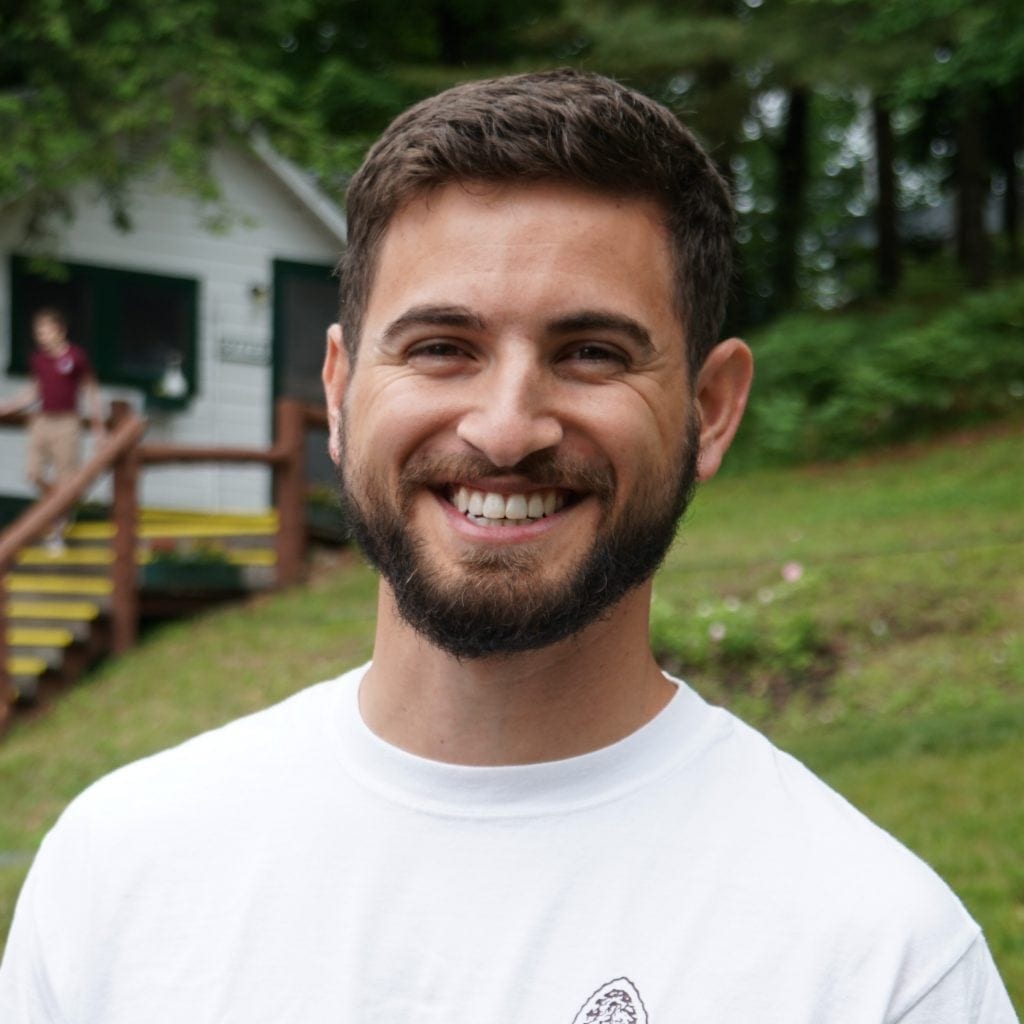 Q & A: Get to Know Our Head Counselor, Nick Musciano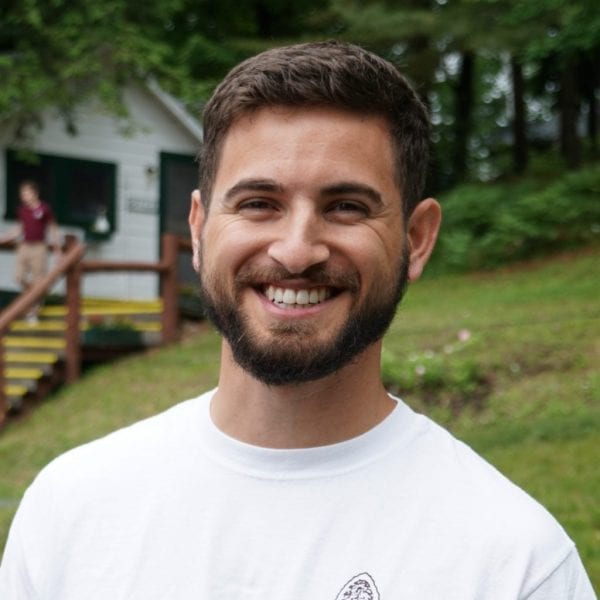 Nicholas "The Italian Stallion" Musciano originally hails from Falmouth, Maine. Nick received his Masters in Teaching from the University of South Carolina in 2016 and lives in Columbia, SC where he teaches 4th grade math and science. He has been a diehard Birch Rocker since he arrived at camp at 9 years old in 1998, and loved basketball, tennis, and campcraft. Musc has truly done it all at camp; he spent many summers on the hill as the Field Director, teaching basketball and baseball, he has been an enthusiastic instructor down at Nature, and Nick has even been a trip leader on our 3-week Maine Wilderness Adventure program. To top it all off, Nick will join us again for 2020 as the Head Counselor, a position held by only the most trustworthy and dedicated members of our staff. We are excited to have him back!
---
Q & A:
How long have you been head counselor? 
This will be my third year as head counselor and my 20th summer at Birch Rock. I just can't wait to get back. I'm very excited.
When was your first summer at Birch Rock?
In 1998.  I went to Birch Rock not knowing anybody. I was 9 years old and I've spent most of my summers at Birch Rock Camp since.
What is your job during the off season?
I'm a teacher in South Carolina. I teach fourth grade math and science. It's my fourth year of teaching, I love it! Working with the kids at Birch Rock definitely contributed to me becoming a teacher.
What do you believe makes Birch Rock Camp so special?
The community and the people. Everyone tries to be the best version of themselves at Birch Rock, which is exactly how we should strive to be in our normal, outside of camp, lives. Everyone at camp is so supportive of each other, we all work together and we all have the best time together. It's the best place to get to know great people, make new friends and be with old friends too.
How do you think the transition is for new campers? 
The transition is almost always a quick and fun adjustment. They become and feel like a part of camp quickly.
What does the first day typically look like for new campers?
Memorable-in the best way. I've heard many campers share that their first memory of camp is getting out of a car on the driveway and seeing several staff members smiling and seeming very welcoming and positive, which really is the vibe of all of Birch Rock. Returning campers are always friendly and helpful. Returning campers are always volunteering to help move in other new campers in and are excited to introduce themselves and make new friends.
What does a typical day looks like for a camper?
Campers wake up at 7:15am or 8:00am. It's usually a crisp, beautiful Maine summer morning. Then we all  and it's usually a nice, crisp, beautiful Maine morning. Before breakfast, all of the camp meets at the Flagpole–where we make sure everyone is present and the head counselor goes through the daily worksheet. Then we all have a nice, family-style breakfast in the lodge and the staff often make some enthusiastic announcements. After breakfast, campers get to sign up for three activity periods of their choice. There are two periods in the morning and then a rest period where we relax, write a letter or take a nap. Following the rest period, we have lunch and the staff will announce camper accomplishments. Campers earn badges for working hard and then accomplishing their activity goals. Then we have a third, fourth period and there's general swim. Then we have our second rest period, which is fun because you get to know your cabin mates really well and your counselor. You can talk, hang out, play games and listen to music. And then after that we have dinner. Then we have flagpole where the cabin inspection results are announced. We also give a special shout out to the super camper of the day. A super camper is awarded each day, to a different camper, for showing good values and helping the other fellow. The super camper gets to wear a Superman shirt the following day. Our last activity of the day is evening activity, which is where we go up on the field and play a full camp game. It's awesome. We sing songs, read for a bit, then go to bed. Younger campers go to bed around 8:15pm and older campers go to sleep around 9:15pm.
---
If you'd like to learn more about our staff, please visit our Staff Profiles page.
If you'd like to learn more about the value of a sleepaway camp experience, please click here.
To request more information, please visit our Request Info page.
At Birch Rock Camp for Boys, our greatest resource is the dedicated staff that keeps Birch Rock rocking and rolling summer after summer. Most staff rise up through the ranks as campers and counselors-in-training, steeped in our unique traditions, rituals and lore. They believe wholeheartedly in Birch Rock's mission: turning modern boys into old-fashioned gentlemen. Our counselors are highly trained to soothe homesick campers, create esprit de corps in a cabin of rambunctious boys, and generate enthusiasm for daily cabin clean-up and bedmaking! And at Birch Rock, everyone learns to "Shake a Hand, Make a Friend."
---