Going up on a Taco Tuesday- July 13th Blog
Posted by: Birch Rock Camp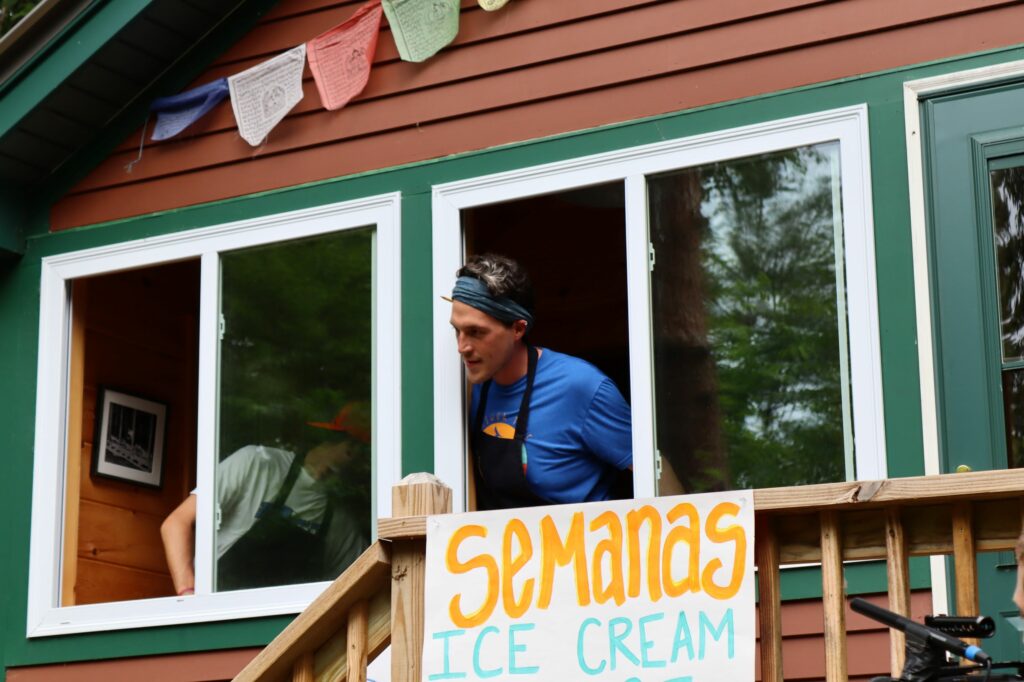 Camp was so sick today! We enjoyed a vintage early 7:15 wake up and had a classic hardy Birch Rock breakfast!
JMG returned from their super intense trip from across the lake. They enjoyed being one with the great outdoors and cooking their own meals. They even managed to survive without the comforts of salt and pepper and ketchup. They are great outdoorsmen and are excited to fine tune their skills.
Camp enjoyed some liquid sunshine this morning and had a blast all around camp! Niko T. taught the otters archery and got even closer to his American Archer.
Camp dried out after Jorge's amazing Taco Tuesday! We had an epic afternoon! Then for snack the Semanas ice cream shop opened up! For the price of one warm fuzzy, campers could choose from an assortment of ice cream treats. It was delicious!
For second rest period. Peter took all the lower campers up for some surprise games on the field!
We had some amazing fried chicken and corn for dinner and met our new awesome assistant nurse, Jennifer. We then played some fox in the hen house for evening activity! George K. was throwing 40 yard passes and Aiden S. was snagging every frisbee out of the sky!
Whew we all need some rest tonight. Sleep well and to all a warm goodnight.
Best bed: Jasper R.
Best cabin: Eagles Nest
Super Camper: Sawyer J.
Written by Nick Musciano
---