The First Time- July 26th Blog
Posted by: Birch Rock Camp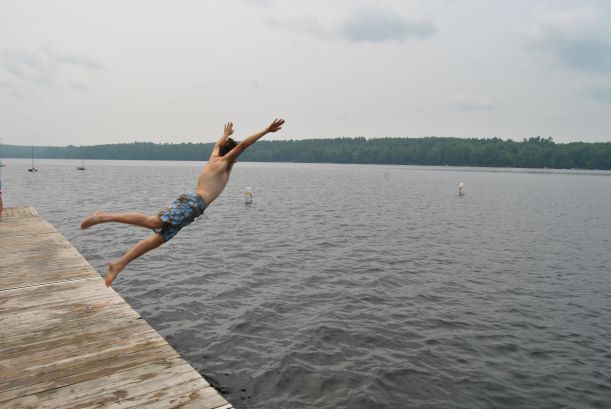 Today was a day of firsts for many! Our new, and returning campers are all settled in and just finished up their first day of activities! The liquid sunshine from opening day finally subsided and our veteran campers have welcomed our newest Birch Rockers with open arms. The best part? Watching everyone try out new activities for the first time!
Our day started with a classic Birch Rock breakfast cooked by the most wonderful kitchen staff we could ever dream of: hot oatmeal, followed up by some delicious breakfast potatoes, scrambled eggs and sausage links (sorry to those of you who are on team patty!). After breakfast we had a quick clean up before the first period bell rang.
Badges on day one?? Yup. It happened! Joaquim and Pistol Pete both sent out an archery badge up on the field. If that's not a good sign for what's to come, we don't know what is. We sent off our five JMG candidates, and are sending them all of the love and good vibes we can. They return to BRC on Friday and we can't wait to hear how their testing went!
Why have one evening activity when you can have four? Keeping with our cohorted set up, Pistol Pete introduced four different evening activities at the end of dinner. Otters played Smashball, Wolves chanted ORB louder than any age group before them, the Moose played Blitz, and the Bears met at the waterfront for their very own sensory deprivation tank!
That's all for now, but we can't wait to see what tomorrow has in store for us!
Best Cabin: Quartz
Best Bed: Chad H.
Super Camper: Tom C.
Written by Brian Farley
---