Tougher, Calmer and More Resilient
Posted by: Birch Rock Camp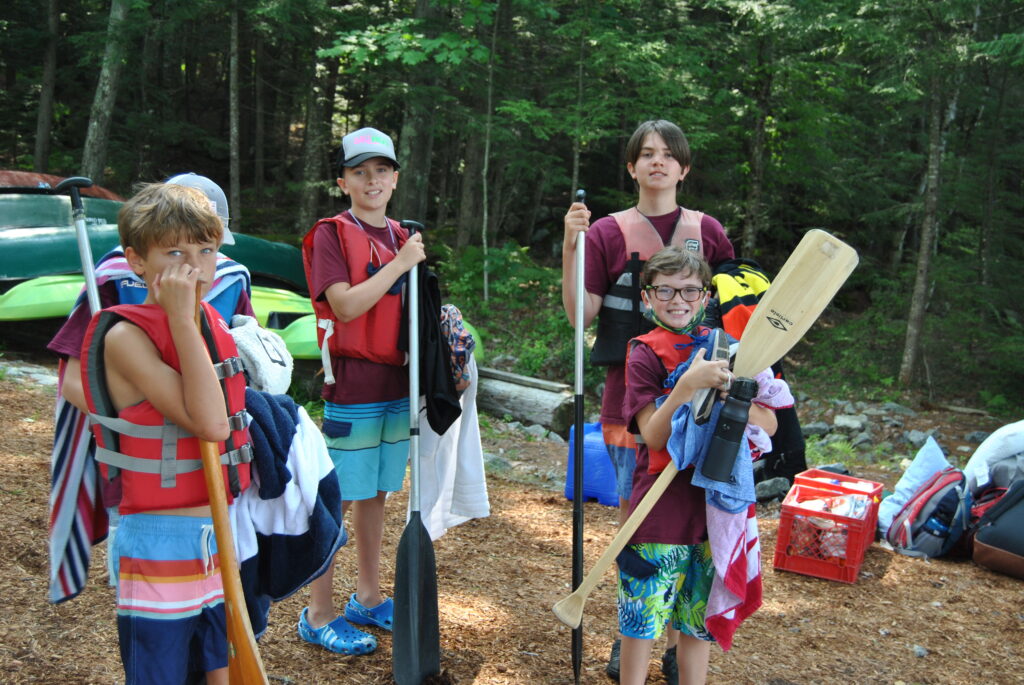 What do Birch Rockers and the ancient Stoics have in common? Remarkably similar philosophies, it turns out! First century philosophers like Seneca and Epictetus can teach us how to become more resilient and even-tempered, and less frustrated by ordinary difficulties. Professor William Irvine has written many books on the wisdom of Greek and Roman philosophers, and his latest offering is "The Stoic Challenge: A Philosopher's Guide to Becoming Tougher, Calmer and More Resilient."
To start, stoicism gets a bad rap. We think of humorless automatons and their stiff-upper-lip reaction to every skinned knee and smashed finger. But we need to distinguish between lower case stoicism and upper case Stoicism, the philosophy. Stoic thinkers of antiquity were onto something truly brilliant: with strategies and practice, we can handle life's problems more competently, with less emotional fallout, and experience lasting joy.
The Stoic/Birch Rock Camp approach is powerfully simple. Life will most certainly throw problems at us, large and small, most days. How we deal with these challenges—or what Professor Irvine terms "setbacks" — establishes the quality of our lives. Do we react to difficulties with anger, blaming others or hopelessness? Or do we manage with optimism and a can-do spirit?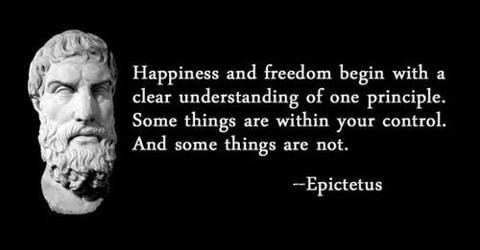 Let's use a Cubs camper as an example of a budding Stoic. For nearly a century Birch Rock has welcomed young boys to camp for their first significant experience away from home. And while boys come to the Hillside for games and fun, they're also here to face challenges. The setbacks for Cubs campers are tailored to their level: overcoming homesickness for two weeks, not seven; embarking on an overnight camping trip, not a multi-day trip; learning to call rain "liquid sunshine" that never dampens high spirits.
Older campers face bigger hurdles, like carrying heavy backpacks on camping trips, striving to earn badges, negotiating cabin disagreements. In their final season, senior campers accomplish previously unimaginable feats of derring-do: the "Whale" swim five miles around Lake McWain; an overnight solo in the forest with virtually no gear; a Tree Talk presentation in front of the entire community, all alone!
The Stoics actually welcomed setbacks because they presented excellent opportunities for growth. At Birch Rock, the new day presents myriad challenges for every boy. Staff and veteran campers teach and more importantly, model the healthy way to react: frame a challenge as an opportunity for mastery, teamwork or self-reliance.
A Birch Rock camper steadily learns how to regulate his emotions and behavior, embrace physical discomfort, venture out of his mental comfort zone, and experience awe and gratitude. Boys who return to camp summer after summer blossom into modern day Stoics, choosing challenges and joy, rejecting cynicism and defeatism.
What was your most memorable, life-altering experience? Chances are it involved a daunting unforeseen setback, truly foul weather, and ultimately, absolute exhilaration at seeing it through — just like a Stoic of old or a seasoned Birch Rock camper.
By Francie Campbell
---