6.27.16 – Blast-off!
Posted by: Birch Rock Camp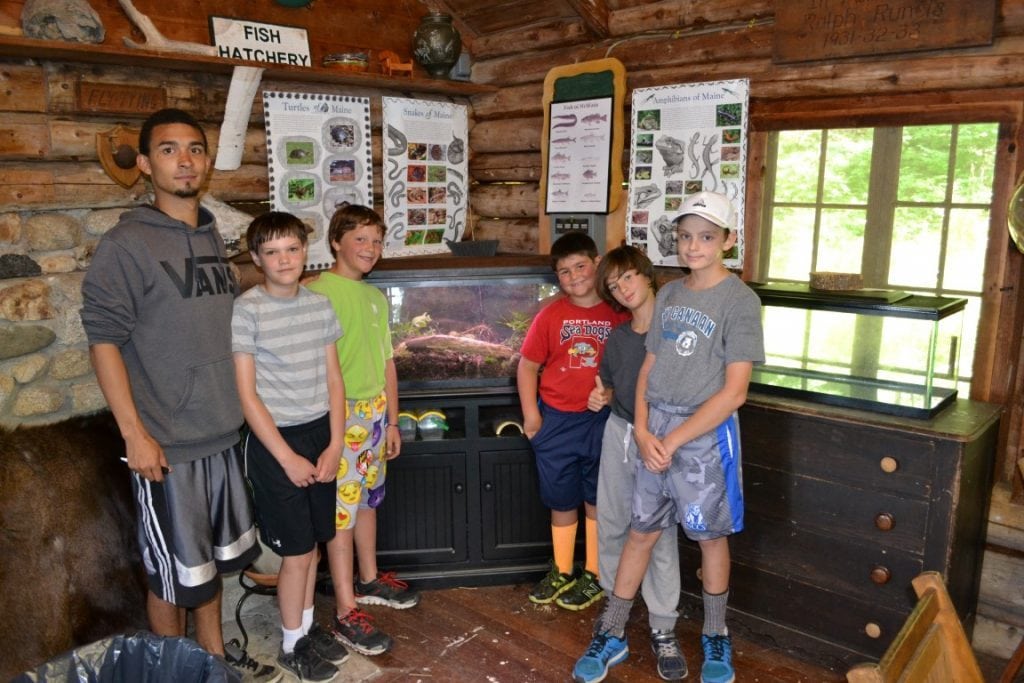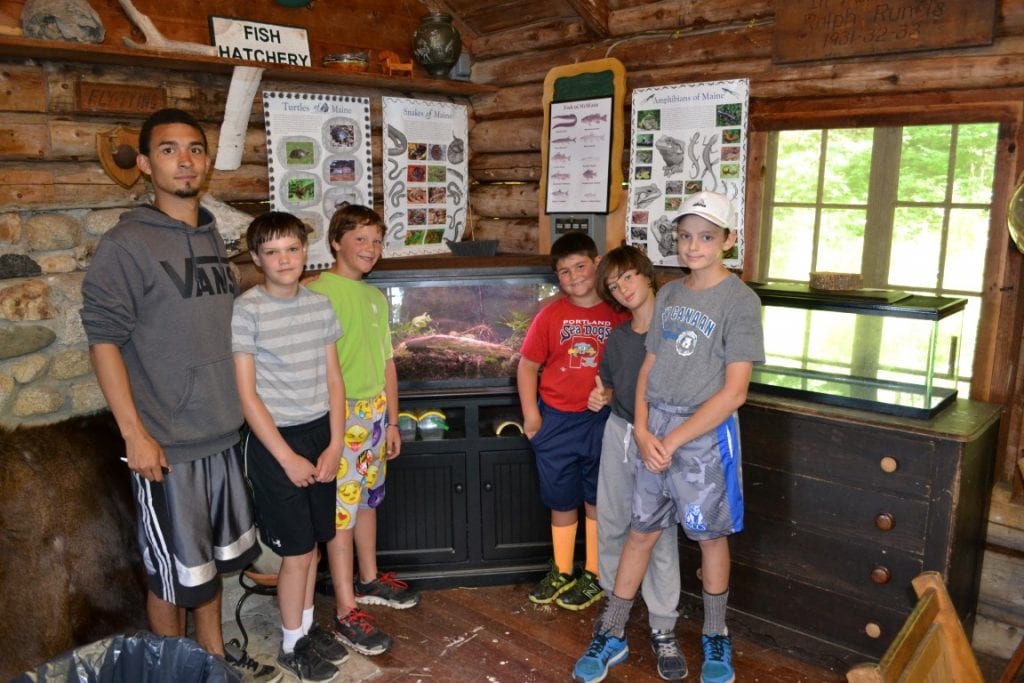 A cool blue sky and squawking crows announced the first full day of camp at around 5:30 this morning, and boys were wide awake and restless in their bunks long before Head Counselor Bob jangled the bell at 7:15. Pausing only to fuel up with grits and copious amounts of pancakes, the campers charged out of the gate and set a frenetic pace for the rest of the summer.
Although the first activity day is typically reserved for orientation and practice, a number of returning campers got to work right where they left off to make progress toward badges. Matt S. of Owls' Perch was spotted running laps around the field to knock out the conditioning portion of his Advanced Basketball badge, and Lev T. of Hilton reportedly hit bulls-eyes in his first day on the archery range. The new members of the Birch Rock community will no doubt begin their quest for their first badges tomorrow.
In other news, we received a communiqué from the Nature program:  they have filled up the  55-gallon fish tank down in the Hatchery, and it is now home to four pumpkinseed sunfish (Lepomis gibbosus). And Archie C. wasted no time crafting a diabolical scheme designed to confound his arch-nemesis, The King, who received a note that said:
All over camp I will hide riddles and clues of my master plan. My first riddle/clue is this: "Octopus on guard duty." – Archie
What he's up to is anyone's guess, but King better be wary.
Sometime after lunch, however, the weather turned weird. The wind blew one direction, then the other, and swung back around even harder. Clouds rolled in and the air grew sticky. Sprinkles spattered the parched earth and prompted campers to dig out their raincoats for dinner Flagpole. But a generous helping of deconstructed chicken pot pie over rice and cheesecake dessert later, Evening Activity went on uninterrupted. No one is sure what the game "Cheese Pony" was about, except that it bore a striking resemblance to Quorum. After a solid hour-plus of running about the field and pulling tails, followed by a goodnight serenade to the Plates across the field, it was lights out to bring the busy first full day to a close.
Today's Superlatives
Best Bed: Sebastian T.
Best Cabin: Munn
Super Camper: Rustam N.
Tomorrow's Action
Senior campers (Owls' Perch, Pete's Palace & Cabin 8) depart to hike Presidentials and paddle Rangely Lake, returning Friday; Lawn Games & Riflery get going; exclusive one-on-one interview with the Sulli-Van; and a good chance of rain
---