7.8.16 – The Big Chill
Posted by: Birch Rock Camp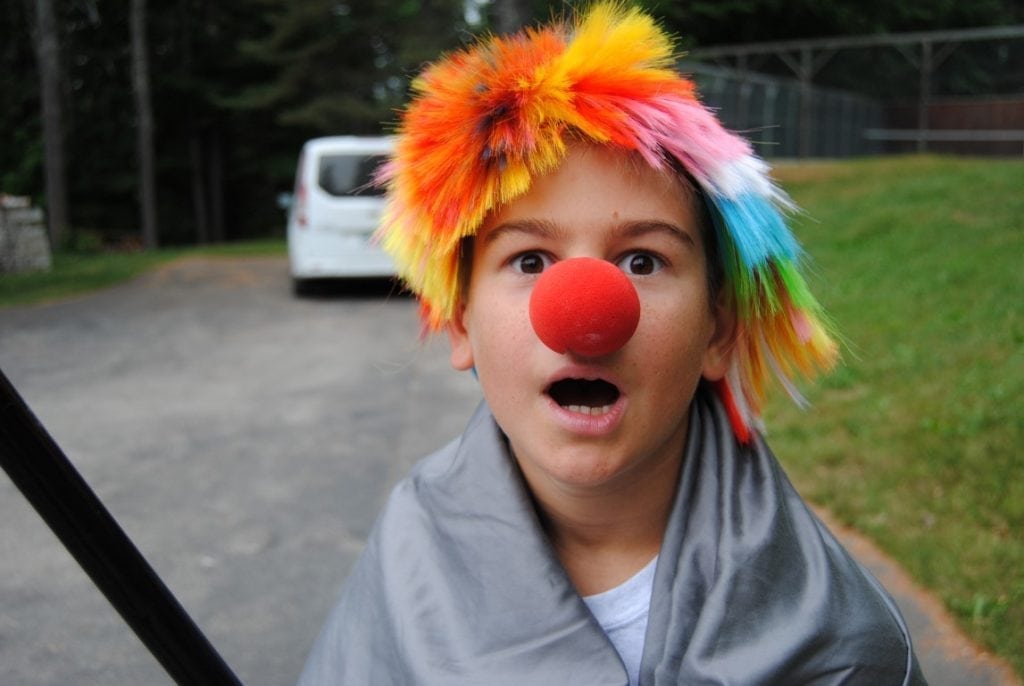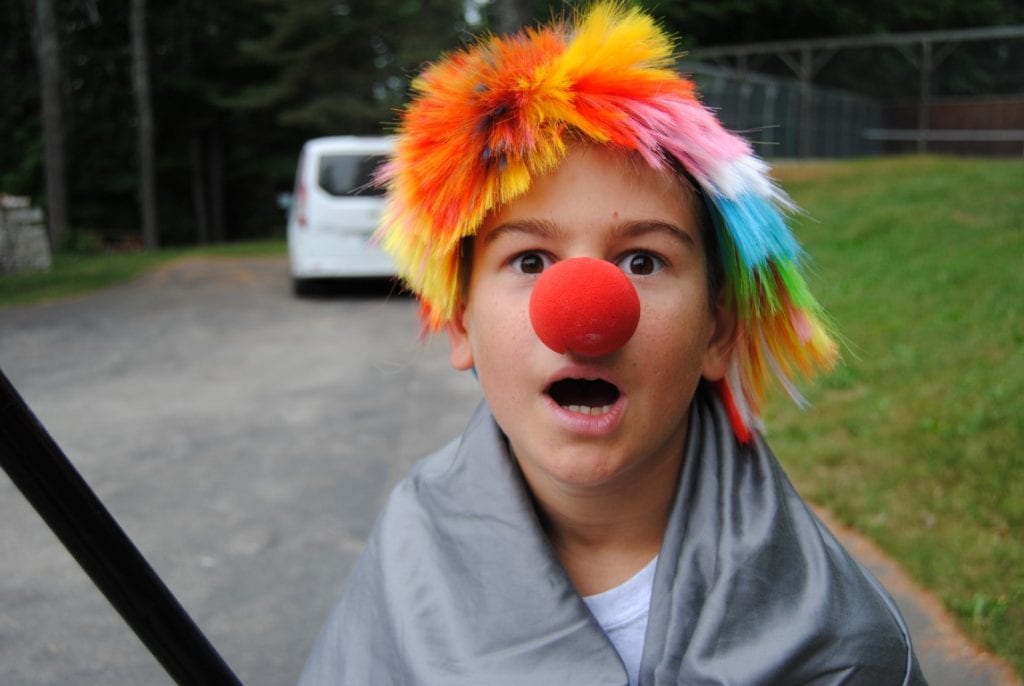 Whoa, where did the sun go? Is this Oregon? Two straight days without so much as a peek from the center of the solar system in addition to an ominous forecast has everyone suddenly doubting the necessity of sunscreen. (Don't worry, it was still applied.) And Pizza Friday still came without a hitch. Clouds, that's all. It's survivable.
Second period, the first preview of the 2016 UltraCraft MasterDisc Golf Tournament gave a few Bears the opportunities to scout the first six holes of the course. Seth B. showed up Coach and the Cole M.'s with a one-under par. And a smattering of badges also went out today: Rustam N. earned his Jr. Soccer badge; Gus W. got his Jr. Volleyball badge; Ryan F. earned his Knife Rights; and Spencer H. and Jake Z. swam across Lake McWain for their Ducks.
Sometime around Second Rest, the upper campers caught wind of a gardening outing with Camp Arcadia down the road and gussied themselves up with showers and hair gel, and, luck would have it, vans were arranged after dinner and they were whisked away for the evening. Meanwhile, lower camp was left to celebrate Friday the 13th (day of camp) with an early Halloween complete with trick-or-treating, Edgar Allan Poe and a dance party led by The Gage.
So tomorrow – Saturday – what could happen?
Stay tuned.
Today's Superlatives
Best Bed: John N.
Best Cabin: Pete's Palace
Super Camper: Jake Z.
Tomorrow's Action
Campfire! Dynamic Duos! Left hand & right hand; Batman & Robin; Don & Janice; Simon & Garfunkel; Captain & Tenille; Sonny & Cher; Peaches & Herb; Farley & Cogswell; Nixon & Kissinger; Felix & Oscar; Gabe & Ben; Don Miguel & Hurricane Dave; Eric & Ian R.; Chief & Bartlett; Monte Basbas & Dirk Van Guran; McGovern & Shriver; Salt and Pepper (when passed together); Kool & The Gang; Bert & Ernie; Butch Cassidy & the Sundance Kid; Zim & Zam Zambini; Sam & Alisdair; Pam & Ruth; Kiko & Roxy; Ollie & Percy; Starsky & Hutch; Rowan & Martin; Fitz & the Tantrum; Bruce Springsteen & the E Street Band; Lou & Eli; etc., etc.
---