7.14.16 – Old Skool Birch Rock Day
Posted by: Birch Rock Camp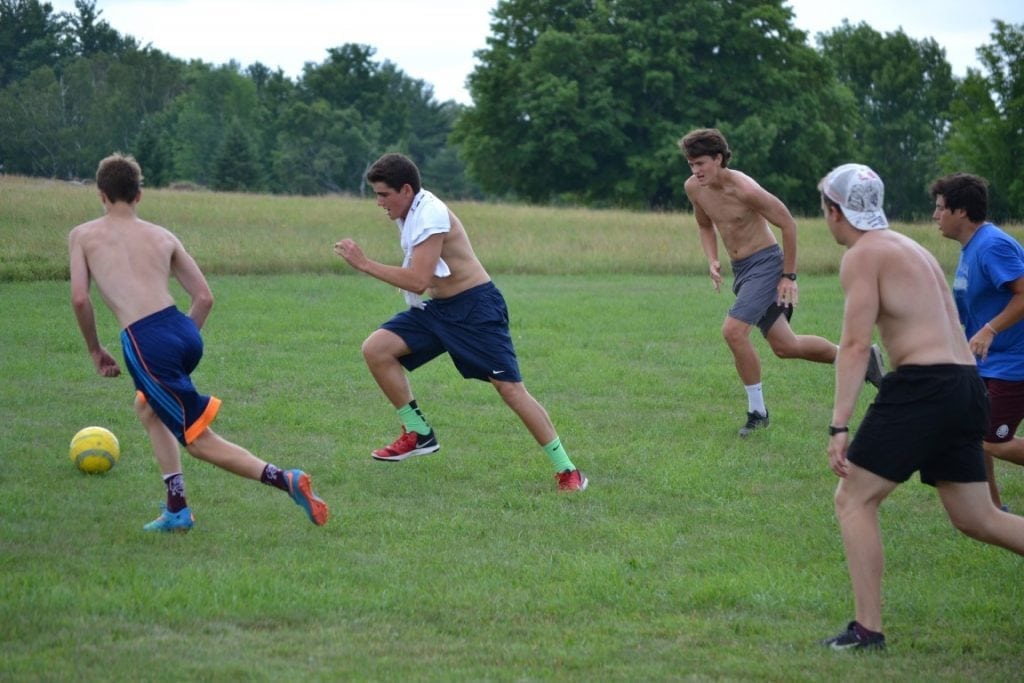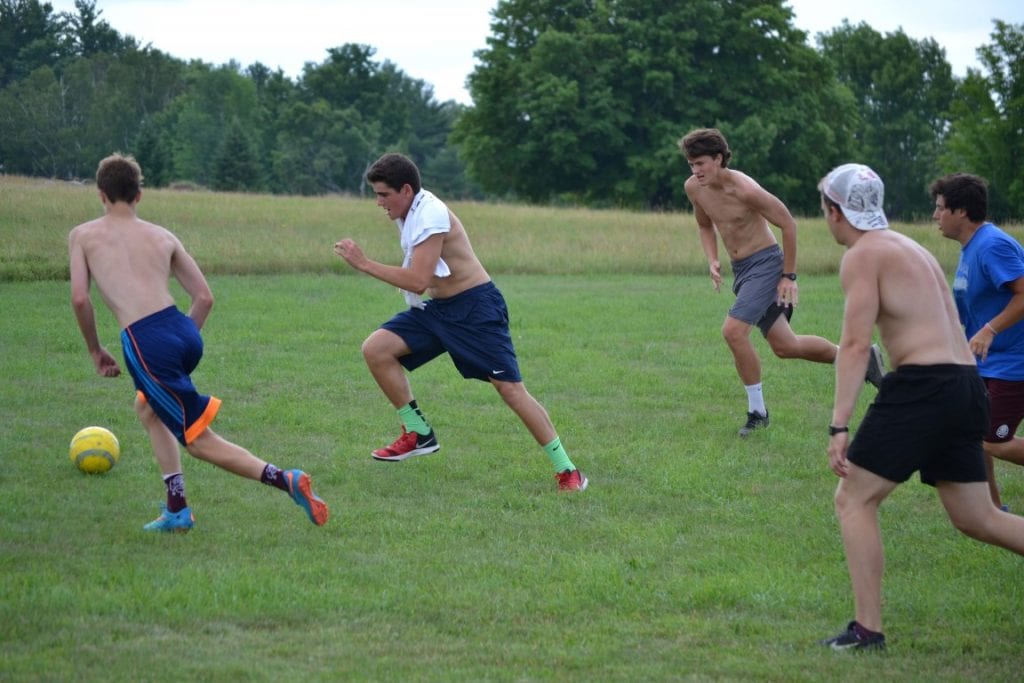 It was Old Skool Birch Rock day today on the hillside, hilltop and beyond, with trips and activities that brought us back to the 90s, 80s, 70s, and beyond. The only thing missing was the fashionable white tank-top shirts with the huge block "BR" on the fronts. (However, Counselor Gabe made sure that the old style short shorts were represented.) In true Birch Rock fashion we flew by the seat of our pants all day and it was fantastic.
First came morning cleanup with a twist — a contest not to see who could make the tidiest bed, but to see which cabin could assemble the most creative, interactive fort they could imagine. (More on that later.) After that, the lower camp (Hilton through Chipmunk Hole) piled into vans with only their swimsuits, towels, dental floss, and pinecones, their destination unknown. Only when the road dead-ended at Scarborough Beach an hour-plus later did they all figure out where they were headed.
And then it rained. Just a little. Hardly enough to warrant pulling a towel overhead for cover. And it was blustery, too — so blustery that Erik T. had to chase a sandwich wrapper half a mile up the beach before catching and disposing of it properly. But after a bologna sandwich or two, the clouds gradually dissipated and let in enough sun to make the water tolerable.
Meanwhile, back at the ranch, Chief Mike put the upper camp (minus the Moose who are out on trips) through the classic triad in the morning with competitive games of soccer, basketball and baseball. After a lunch of cold cuts and gazpacho in the Old Grove, it was back up to the balmy field for the BRC Old Skool Field Carnival. The Crimson and Grey teams battled it out for athletic supremacy in contests of English Longbowmanship, Dodgeball, Relay Races, Distance Jumping and Throwing, Limbo, SMASH, Ultimate Frisbee, Tug of War, and Egg Tossing. When the dust settled on Sanderson's field, the Grey team emerged victorious by a score of 130-115.
By the time the beachgoers returned during second rest, the clouds had regathered and grew ominous, as they often do this time of year, and, just before the traditional Strut Contest could get underway after dinner the first rumbles of thunder sent everyone scurrying indoors with board games. For an hour the lightning flashed and the rain pounded, but it passed just in time for lights out. Let's hope it will lead to a calm, cool night of excellent sleeping weather.
Today's Superlatives
Best Bed: Nurse Cathy
Best Cabin: Buzzards Roost
Super Camper: Erik T.
Tomorrow's Action
Back to busting out badges; Don Miguel goes fishing; Jinx chases her ball; Moose return from hiking and canoeing trips; cabins practice skits for Saturday night's newscast
---