7.22.16 – It Ain't Over Till Janice's Mower Backfires
Posted by: Birch Rock Camp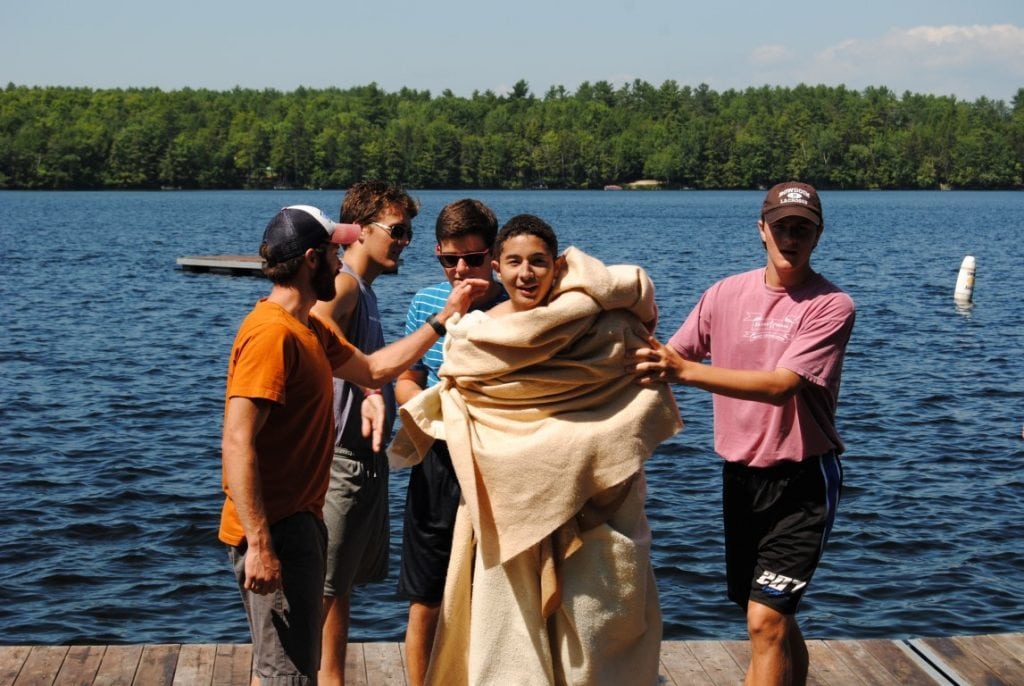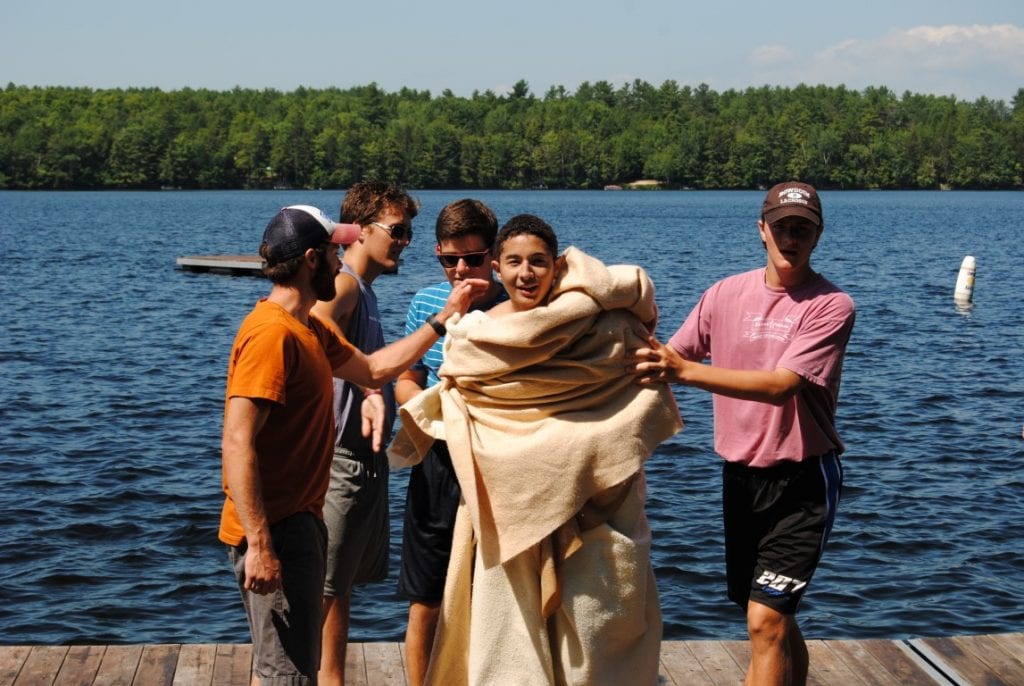 Anyone who's been on camp on those sweltering mornings around breakfast time and cleanup subconsciously pause as soon as they hear the droning whirrr of Janice's Walker riding mower come to a halt.
A moment of silence ensues as all of camp goes quiet. The anticipation is palpable. Maybe this time it won't, everyone thinks. Maybe the fidgegibbit on the doohicky caught this time and prevented the inevitable.
And then, right when everyone is on the edge of their seats —
POWWW!!
Weird how such little things catch our attention and become things after just a few weeks on a hillside in Maine.
Otherwise, it was quite a mellow day here in advance of the big Turnover Day tomorrow. In the morning, those who will be leaving tomorrow loaded up their trunks with clean, neatly folded clothes, and enjoyed an extended Rest Period with their cabin mates. Pizza Friday lunch went on uninterrupted, of course, and it gave way to an afternoon session of cross-camp Capture the Flag and a full-camp General Swim. After a classy candlelit dinner of pork chops and potatoes au George and yacht-sized banana splits, the departing campers received their hard-earned badges and tossed their chips into the fire to commemorate their time here until their return.
Then it was straight to bed. Yep. Lights out for everyone. Gotta get rested up for that drive or flight home.
For those staying, well, what happens on Turnover Day stays on Turnover Day.
Last-minute badge alert: Archie C. and Sam K. got their Jr. Trip badges, Abe T. received his Advanced Sailing (Skipper) badge, Jack F. swam his Seal, and CIT Kenneth swam his Whale. Huzzah!
Today's Superlatives
Best Bed: Trip Leaders Chris & Brian
Best Cabin: Onie's
Super Camper: Caleb D.
Tomorrow's Action
First Session and Cubs II campers leave; things happen on Turnover Day; improve Campfire; the CITs go on special agent training
---