7.23-24.16 – Here We Go Again
Posted by: Birch Rock Camp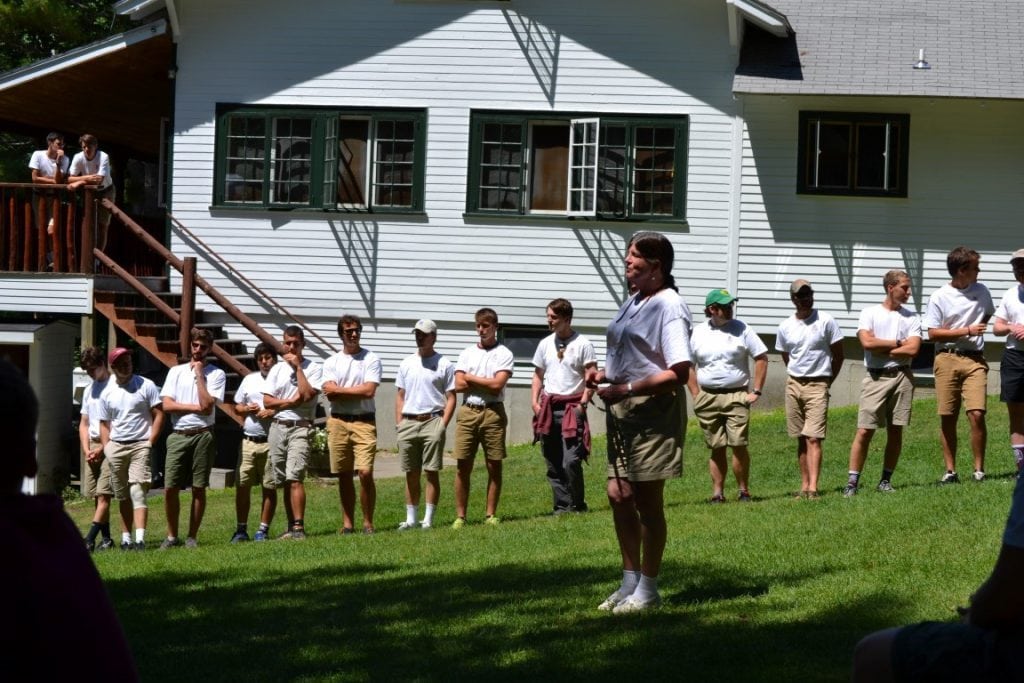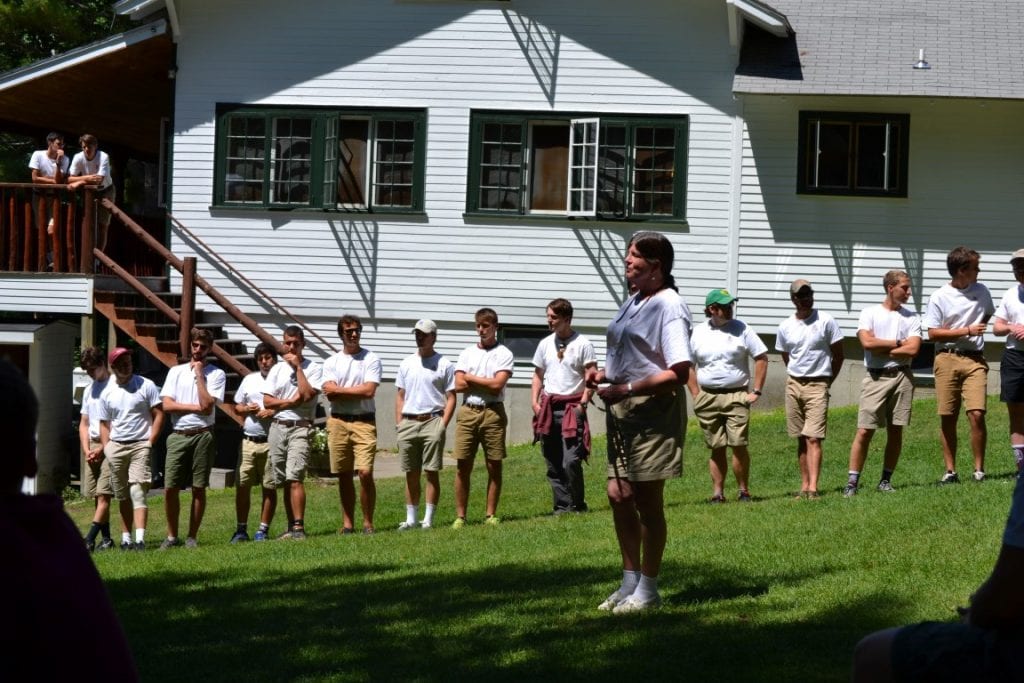 Between the time Kyle P. dove into the water around breakfast and when he completed his circumnavigation of Lake McWain just before lunch, the population of camp doubled with the arrival of boys by land, air and sea. The Second Session jumped out to a fast start, and, according to inside sources who wish to remain anonymous, the next 20 days will be so jam-packed with action that no one will want to leave.
Kyle's Whale and the hubbub of moving in and saying goodbye rounded out the morning, and a delicious, civilized lunch in The Grove gave way to drumbeats, body paint and the lore of ancient struggles that presaged the time-honored game of Geronimo. Yes, the Red Wolves and Black Elk sparred for supremacy for half the afternoon before calling a much-needed truce for a long General Swim. Newcomer Jas F. proved his tail-pulling mettle in the final everyone-for-himself round by being the last man standing in the Spirit Circle.
Then, in true Birch Rock fashion, it was abruptly back to more civilized behavior for dinner, after which the best examples of refinement were recognized as Manner Meisters. Tonight's honorees:  Matt Sc., James L., Cole D., Luke F., Yusha A., Kyle P., Jakie G., James C., Hayden F., Erik R., Noah B., Andrew C., and Robbie H. A fire was lit soon after down at the Birch Rock, and all congregated there for the customary Tree Talk where each camper and staff member introduces himself to the community and shares what he is looking forward to this session.
All of a sudden, the Lights Out bell was chiming gently and all fell quiet. But the silence won't last long. At 7:15 AM sharp tomorrow, Head Counselor Bob will give it a vigorous ringing that will start the week in earnest. And it's going to be a busy one:  MWA and JMG leave tomorrow; the Bears head out on 4-day hiking and canoeing trips the next day; and, of course, all will be building to a crescendo ahead of the 90th celebration this weekend.
Hang on tight, folks.
Today's Superlatives
Best Bed: Captain Nemo
Best Cabin: Omar's
Super Camper: Kyle P.
Tomorrow's Action
MWA gets in the woods; JMG departs for testing; first day of activities; Hurricane Dave slams BRC with some Word Power; Taco Tuesday Eve is observed
---