8.2.16 – Double the Fun
Posted by: Birch Rock Camp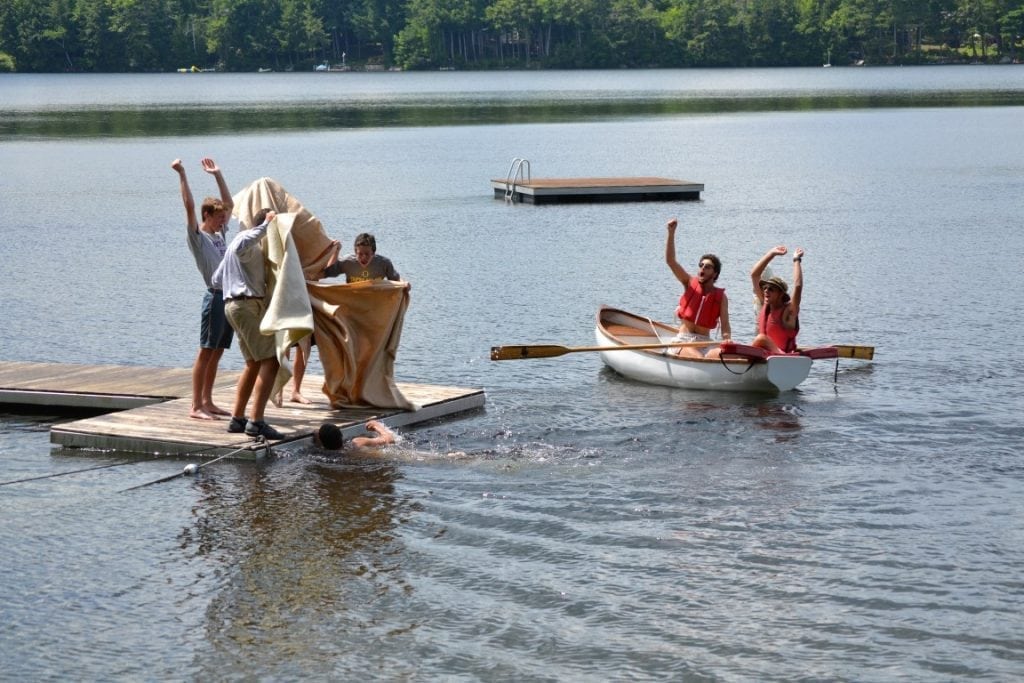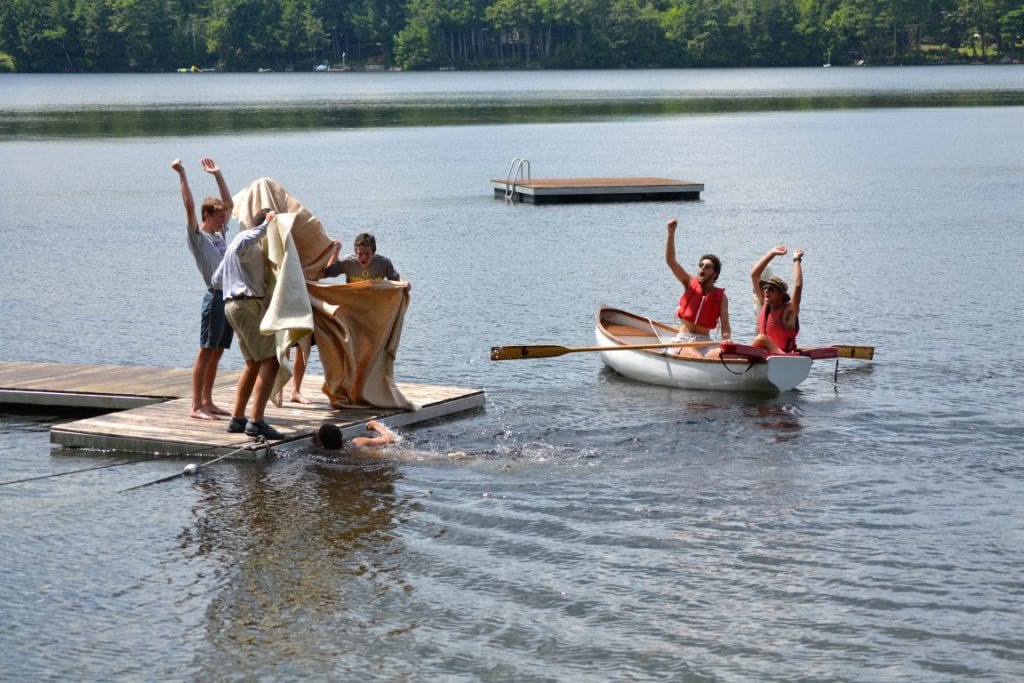 Chris K. was waiting tables at breakfast when Counselor Ben tapped him on the shoulder and gave him the word.
Moments later, just as Brad S. delivered the first syrupy square of fluffy pancake to his mouth, Ben was in his ear with the same news.
Yes, a Double Whale was a-brewing, and, a few hours later, right before the first tortillas could hit the plates for Taco Tuesday lunch, both had made their way around Lake McWain for the 7th and 8th Whales of the summer!
Meanwhile, a half-dozen of BRC's best upper camp archers took part in the first annual Arcadia Archery Invitational. The competition was stiff through five rounds, but the classy gentlemen in maroon shirts and khaki trausers eked out the team victory. Individually, Asa K. took home the silver medal with 285 pts., Eric P. notched the bronze with 274 pts., and Matt S., Cole Mo., Devon A. and Stu W. all finished with scores above 200. Afterward, the gracious hosts invited them to stay for lunch and socialize for a while down at the beach before heading back to camp. Rumor has it that this is not the last interaction with Arcadia this week.
The clouds bubbled up and the skies threatened rain again this afternoon, but, lo, Mother Nature spared us from a second straight day of being cooped up in the Lodge for hours and rainchecking Evening Activity. The Lodge was electric for dinner tonight, crackling with energy as a result of conjecture about a dance with a certain girls camp that was supposedly happening today. Counselor Ben danced an Irish jig to a rousing chorus of handclaps. Brad S. received a 4-minute standing ovation for his Whale. The Gage boldly announced that he was flipping Matt S.'s bed and peaced out. And Cheilang L. rode down the front porch and through the middle of the Lodge backward — backward!! — on a mountain bike. And, just as the energy peaked, and Coach announced that tonight's activity would indeed be Orb, the smattering of cheers from lower camp mixed with the upper campers' befuddled agony at the realization that no dance was indeed happening tonight was a beautiful sight indeed.
But it's okay. Tomorrow night will be worth the wait.
Badges went out today — and why not? Cooper P. got his Bowman in Archery, Quinn C. earned his Jr. badge in Tennis, and Charlie S. whittled and carved his way to his Craftsman (Sr.) badge in Woodshop.
And a colony of Beavers headed out to Crooked River tonight. We'll have a full report of their industrious blueberry picking and rock fort scrambling tomorrow.
Today's Superlatives
Best Bed: Quinn C.
Best Cabin: Hilton B
Super Camper: Chris K. & Brad S.
Tomorrow's Action
Beavers return! Wolves return! Dance, dance, dance! Wacky Wednesday woohoo!
---