8.8.16 – Life Is Beachy
Posted by: Birch Rock Camp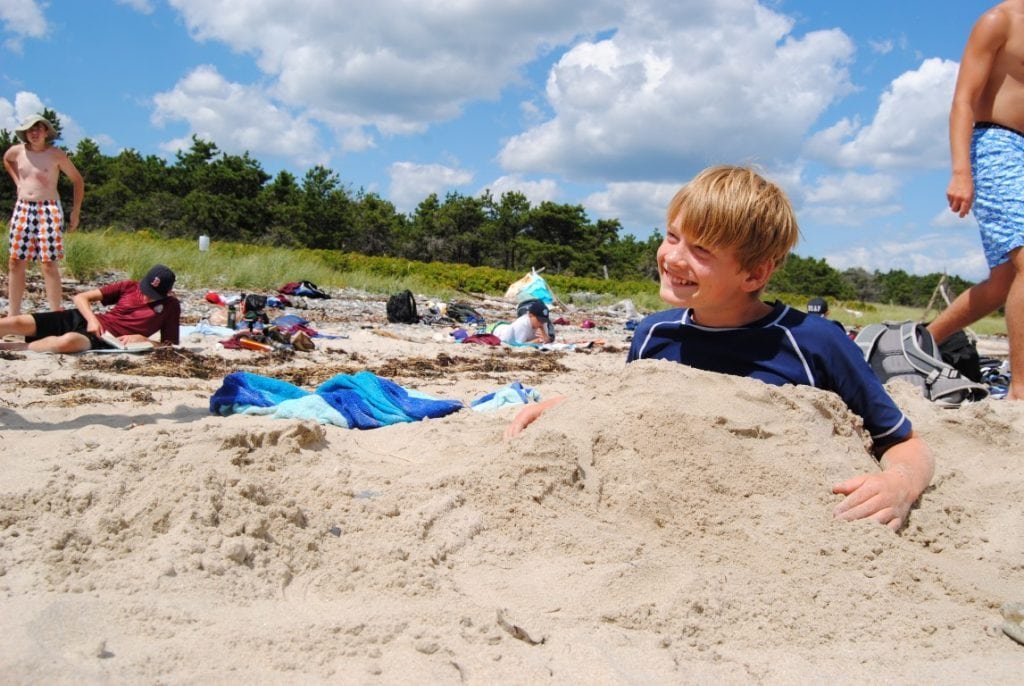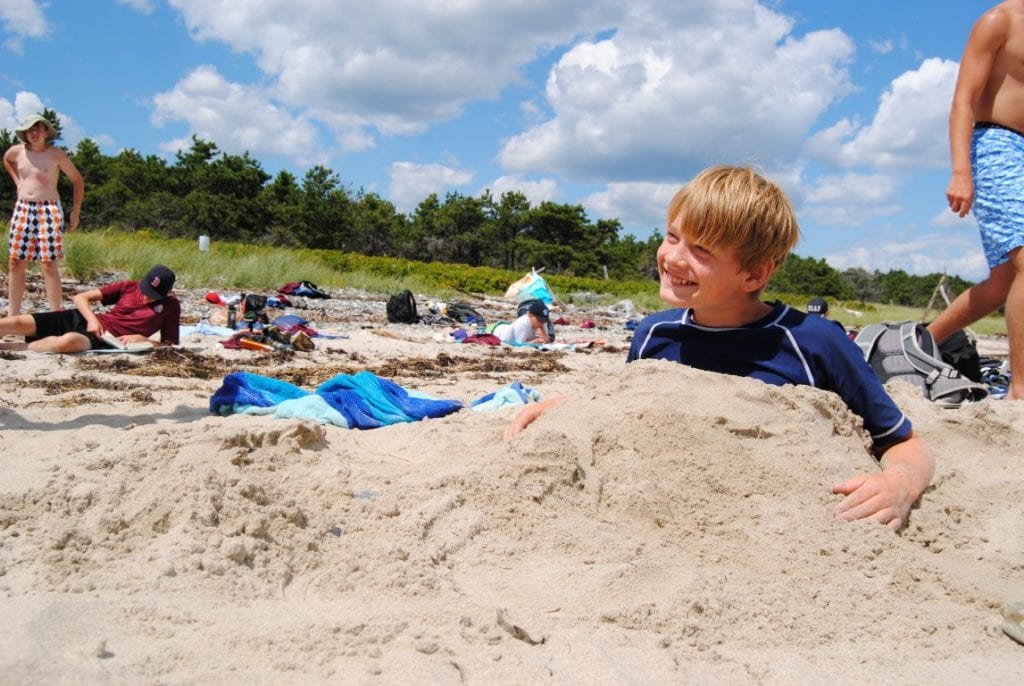 A Beach Day haiku:
Beach Boys, school bus, go!

Charge! Frolic. Read, swim, catch rays.

Good time had by all.
That's the long and short of it. The campers returned tired and happy and sticky with sand, sunscreen and sweat, which they rinsed off with the traditional Strut Contest down the catwalk into the lake. Now the lights are out and all will be bright-eyed and bushy-tailed for the last couple full activity days. No one wants to admit that the end is coming, but the urgency to pack in as much fun as possible and soak up each day is building. Should be a dynamite week ahead!
Today's Superlatives
Best Bed: Gonzalo P.
Best Cabin: Munn
Super Camper: Erik R.
Tomorrow's Action
Badges, badges, and more badges. And, for good measure, a few extra badges.
---