8.12.16 – Out With a Boom
Posted by: Birch Rock Camp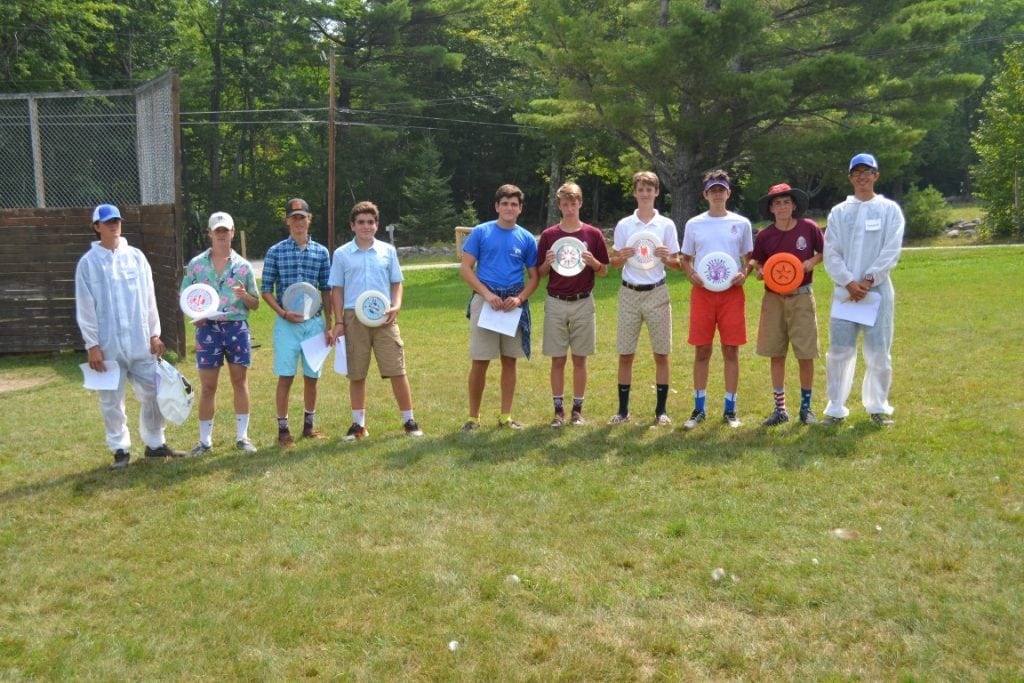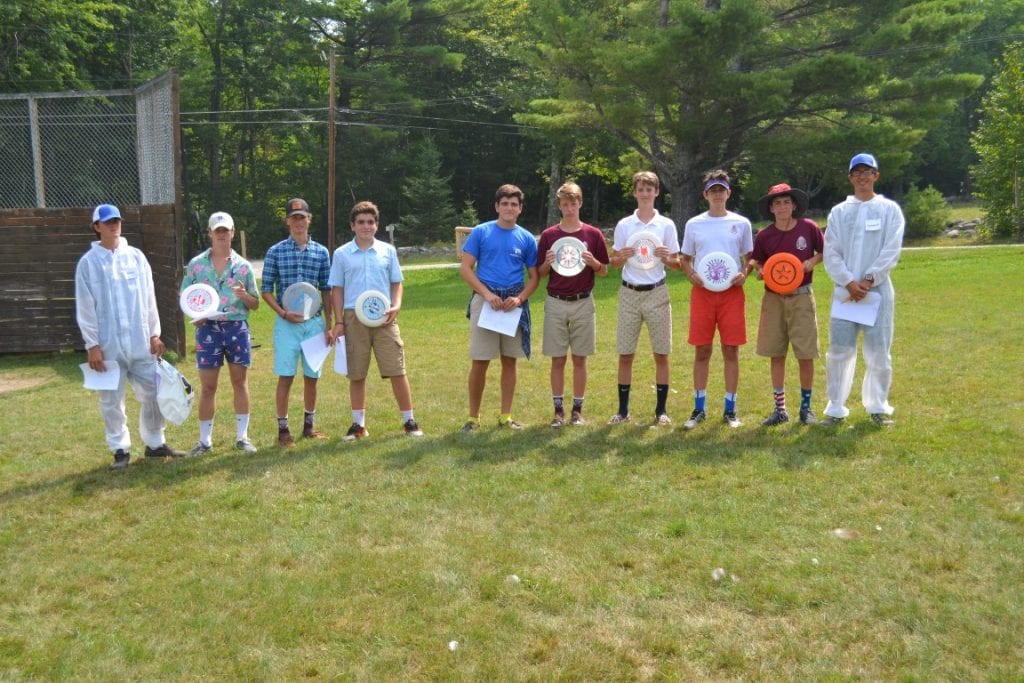 Remember those raincoats you were told to pack three-to-seven weeks ago? Well, today the campers were finally forced to dust them off when the clouds gathered and dumped an entire summer's worth of rain on the Oxford Hills between wicked flashes of lightning and pounding rumbles of thunder. Although it put the kibosh on one last afternoon activity, we still made the most of the last full day of the season.
Of course, the morning was dominated by the monumental task of packing trunks back up as neatly as they arrived. And a humid but dry morning allowed for the completion of the BRC Frisbee Golf Masters Tournament. The huckers took advantage of the calm winds to set a frenetic pace through all 18 holes of the famed Birch Rock National course. Competition was close throughout, but Luke F. steadily increased his early lead to set a course record with a 12-under par to win the coveted green jacket. It was a big feat for Luke in his third try at Frisbee golf glory in as many years; in 2014 he finished dead last with a 15-over par, then improved to +5 last summer before rising to the top. "It felt good," he said in characteristically understated fashion after the round. The rest of the field finished as follows:
T2nd – David H. & Stu W. (-8)
3rd – Devon A. (-6)
4th – Counselor Eliot (-3)
5th – Robbie H. (-2)
6th – Sebastian T. (-1)
7th – Gus T. (Par)
Trip Leaders Chris and Brian also doled out the awards for MWA tonight at dinner: Matt St. won the SunX Sunscreen Award; Andrew C. the More Than Voracious Reader Award; Jack F. the Enthusiasm Award; Hunter G. the Future Story Teller Award; Sam R. the Anecdote Award; Jeffrey N. the Chocolate Milk Award; John L. the Incognito Award; Hugh J. the Class Clown Award; Gus V. the Roadrunner Award; and Gus T. the Cogswell Aspirations Award. (For further explanation consult your child tomorrow.)
Suddenly it was time for the traditional finger food dinner, Chip Ceremony in the Lodge and an impromptu Goodbye Line on the porch.
And that was it. All retreated to their cabins for one more chance to hang out, hit the hay to the forgotten sound of rain pounding on cabin roofs, and will wake up and be gone up the driveway and gone before they know it.
The countdown to 2017 will begin before they fall asleep in the back seat.
Today's Superlatives
Best Bed: Coach
Best Cabin: Pat's
Super Camper: Everyone
Tomorrow's Action
:/
---