July 3 – A Perfect Day
Posted by: Birch Rock Camp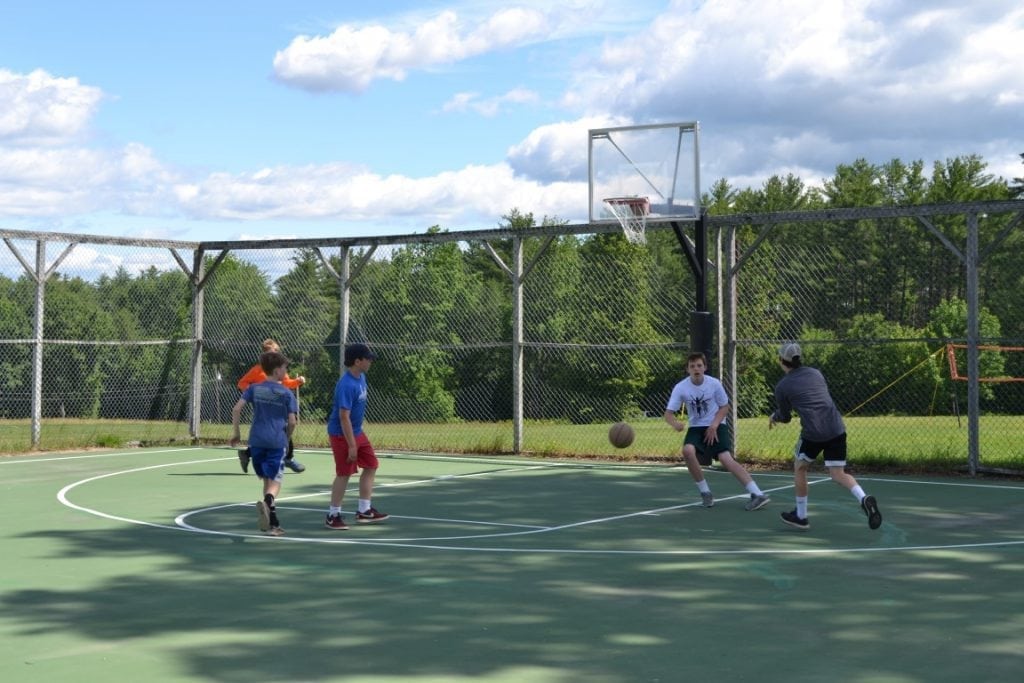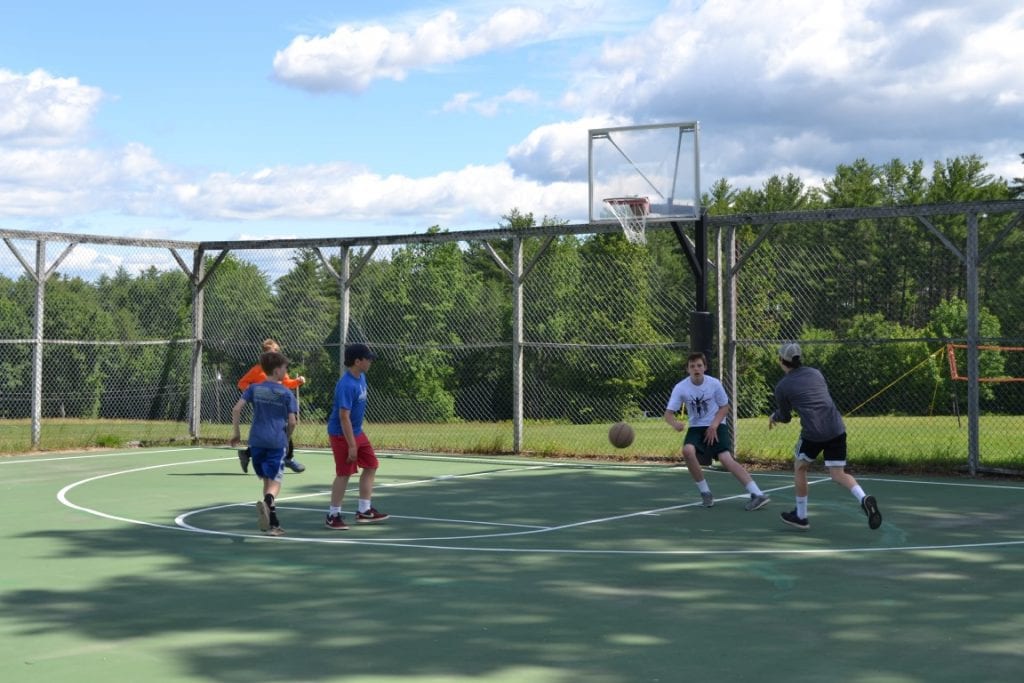 After the weather last week, we're always thankful for another beautiful sunny day here at The Rock. The sun was shinin', morale was high, and the water of Lake McWain was shimmering. The second week of activities were in full swing, and knife rights and badges were flying faster than the arrows up on the field. Camper Archibald C. continued the development of the earthworks in The Swamp down at Bushcraft, looking to sure up the drainage before the next big rainstorm hits.
The staff broke out some of their best drawn on mustaches around lunchtime, with the best mustache going to Counselor Maverick Archer of Chipmunk Hole. Upper camp was thrown a bit of a curve ball for general swim, diving into the deep end of the lake and finishing up with a quick round of Greased Watermelon. Campers Noah P., Lukas F., and Joaquim B. correctly answered the Lower Camp weekly science question: how do you make a concrete canoe float? Upper camp's question: why do orange farmers spray their fruit with water before a freeze? was answered correctly by Malachy O., Price M., and Jonah K.
Owl's Perch delivered a slammin' Best Cabin today and Gus Litowitz won  Super Camper. Speaking of other people named Gus, Gus Tringale celebrated the most special of birthdays, a birthday at Birch Rock. The freshly baked cake pleased all the campers at dinner. The day was brought to a perfect end with a brand new game invented by Field Director Peter Brewster. "Chicken in the Henhouse" featured all of the rules and fun of the traditional evening of activity "Fox in the Henhouse", with new branding that brought a fresh new feel to us all. As the evening concluded with a rousing game of Pirates versus Ninjas, the sun set over the hills to a beautiful display greeted with a sunset song by all. Let's Hit the Hay was sung in full anticipation of the excitement of the 4th of July tomorrow.
Best Bed:  Tyler S
Best Cabin: Owls Perch
Super Camper: Gus L
Blog Writer: Bobby Stafford/Jake Cahill
---