July 2 – Sunday Funday
Posted by: Birch Rock Camp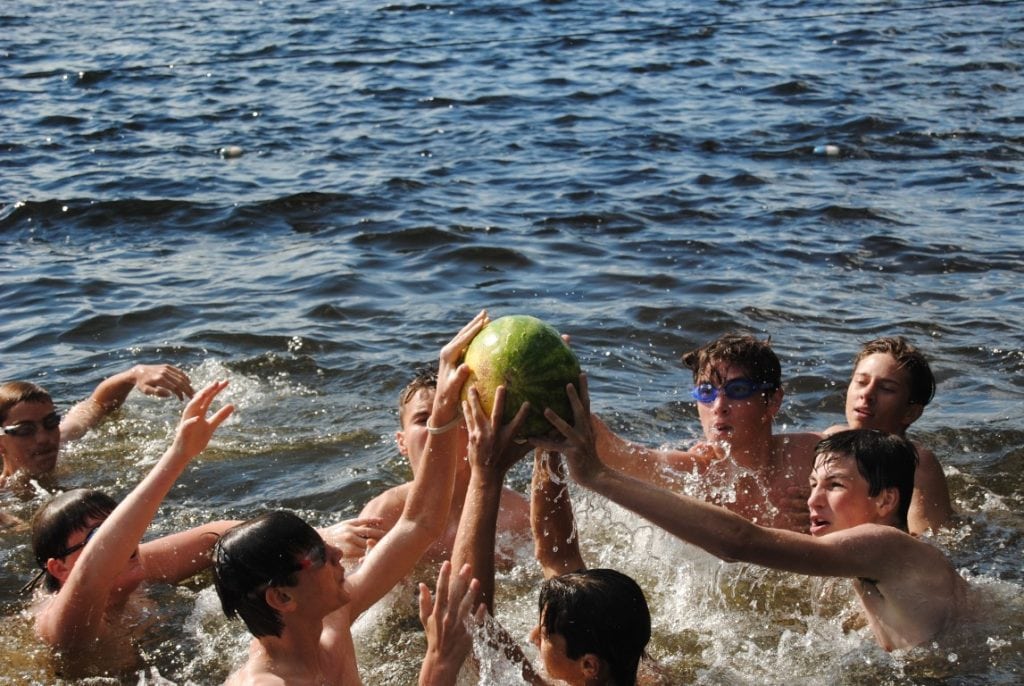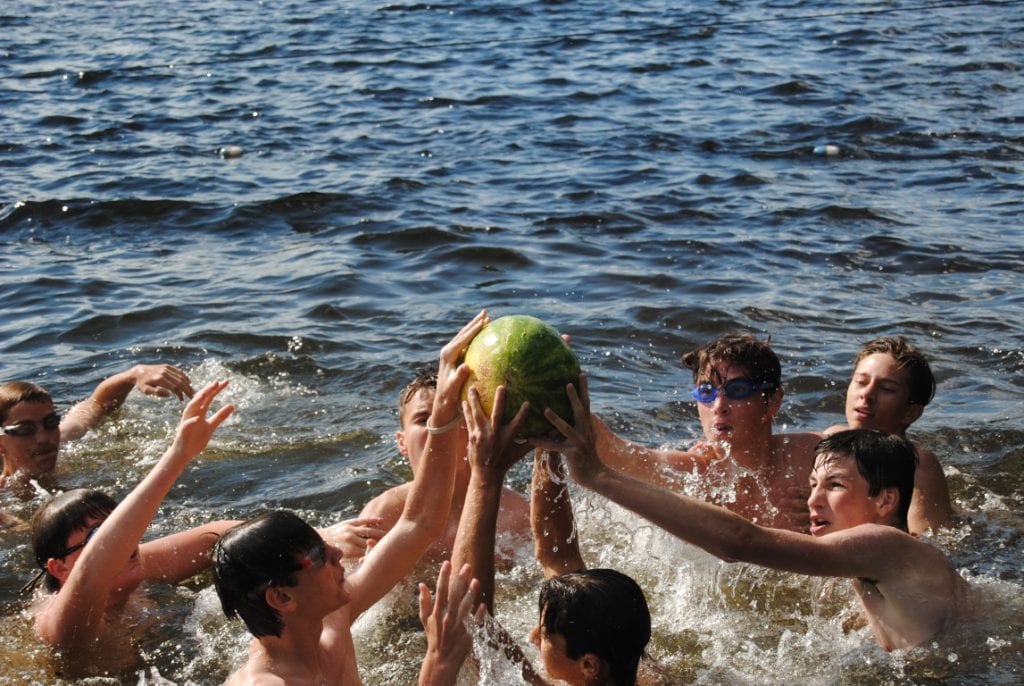 It seems we've finally been able keep the water in the lake, as camp awoke to a scorching hot July morning! The day got started right with a hearty breakfast of eggs and sausage, followed by everyone's favorite activity: inspection! Bob was wowed by the crisp hospital corners and perfectly aligned trunks; even the Hiltonites caught on and made sharp looking trunks for the most important inspection day at BRC.
Once everyone got their cabins spick n' span, Counselors Ed, Liam, and Andy got the boys measured and showered for Sunday dinner. Clean white shirts and pressed khakis came out as the camp came together for a traditional sit-down family meal, filled with heaping portions of smoked ham, collard greens, baked potatoes, and a quality butterscotch cake at the end. With everyone fed and happy, the camp migrated down to the waterfront to beat the heat with a huge Water Carnival!
There were plenty of antics on the water as kids competed in synchronized swims, greased watermelon runs, and paddleboard balance competitions. The Lush Narwhals faced some impressive competition from the Corny Cuttlefish, but at the end of the day, both teams won with a score of fun to fun! (although there are some from the Narwhals who claimed that they had more fun). The campers went back to second rest with smooth tans and totally yoked arms, dude.
Dinner came about with loads of beef stroganoff and Caesar salad to replenish our energy after an afternoon of paddling around. To finish off our day, we gathered around the Birch Rock at sunset to explain what it means to "Run With The Pack". A stellar sunset gave us a perfect goodnight wish as we marched up the hill to bed, rested and ready for another week of weird, wacky fun at the happiest place on earth. Stay tuned for more!
Best Bed: Jed K.
Best Cabin: Buck's
Super Camper: Paul G
Blog Writer:  Gage Wheeler
---