July 10 – Sharks and Minnows
Posted by: Birch Rock Camp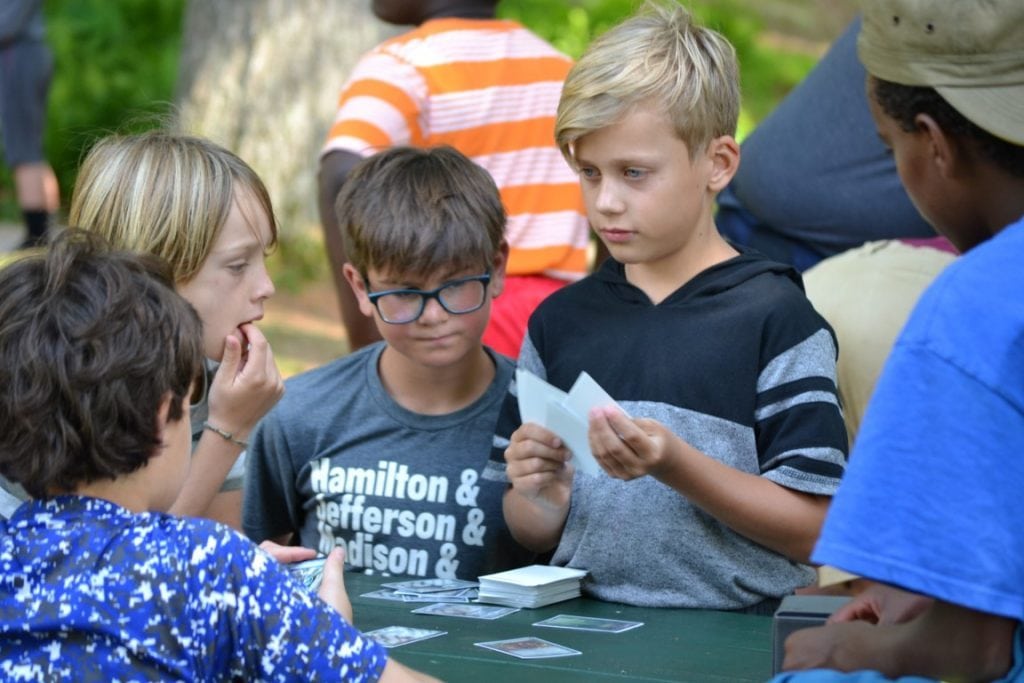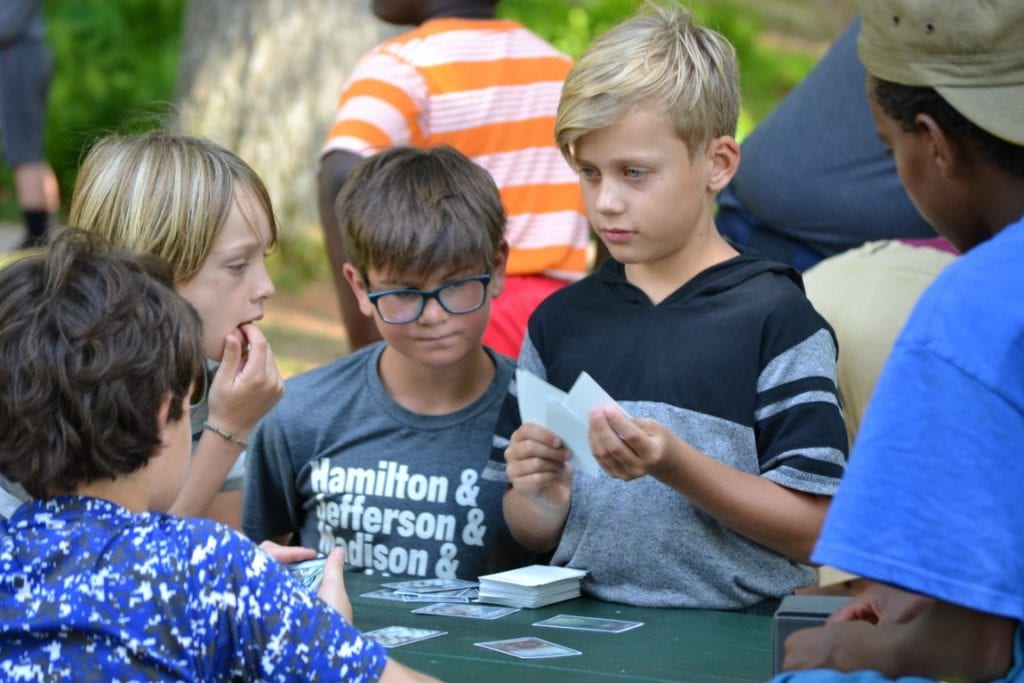 A sunny Monday kicked off with a "Good Morning Maine!" echo across the silent lake. The Cubs II session kicked off with gusto as our new campers launched into activities, intent on getting badges. Plenty of big accomplishments were achieved as Ben G. and Navid N. received their Senior Badges in Kayaking after battling with major winds that kicked up in the afternoon. Similarly, Nathan Sh. received his Junior Tennis badge after defeating Rafael Nadal in the French Open Final.
After a jam-packed morning of badges and activity, camp was treated to a huge pulled pork sandwich luncheon! Coleslaw, salad, and amazing sandwiches made for a happy camp, so the kids hit the afternoon with even more force than the morning. JMG studied for three hours as they prepared for one of the most challenging titles to hold at BRC! Impressive work by some Grade-A gentlemen.
Meanwhile down on the waterfront, sailing was made wild by winds gusting upwards of 22mph! There was boatloads of capsizing practiced today (eh?), along with lots of yelling from Instructor Gabe. Endurance day in swimming saw the campers battling to tread for ten minutes and swimming long laps to the raft and back. Whale training has started, and our potential whales for the year are practicing their triangle laps everyday with determination. But the camper who demonstrated the most tenacity at swimming today was Mr. James N., who swam an excellent Loon and received a rousing Birch Rock cheer from the grove!
Finally, camp gained several valuable members this week as Gabe Dreyer, Thomas Joyce, and the legendary Don Miguel decided to pay us a visit. We're psyched to have their energy and experience to help us close out First Session with a bang!
Dinner served hefty chicken cutlets that prompted the age-old debate: Is eating chicken off the bone with your hands considered rude? As we pondered over this conundrum, the lodge was treated to heaping piles of green beans and rice pilaf, topped off with a mint-cake dessert. With Counselor Peter gone for the day, it fell upon the shoulders of Nick "The Italian Stallion" Musciano to reclaim his title of Field Director and show the kids how Quorum is supposed to be played! The action was intense tonight as fierce competition from the staff kept the kids on their toes. Waves of minnows scurried between roaming sharks as the field became a huge battleground!
At the end of our game, the camp hurried over to the Plates to serenade them with a rendition of "The Sunset Song" followed by a "Good Night Plates!" cheer. We walked back across the field, with a beautiful sunset looming over the mountains as everyone journeyed below. Breathless and laughing yet again, camp fell asleep to the sound of Loon calls and prepared for another day of unexpected twists and turns. Stay tuned for more!
Best Cabin: Owl's (The OP?)
Best Bed: Nathan Sh.
Super Camper: Andrew C.
Best Name: Maverick Archer
Blog Writer:  Gage Wheeler
---