July 12 – Liquid Sunshine!
Posted by: Birch Rock Camp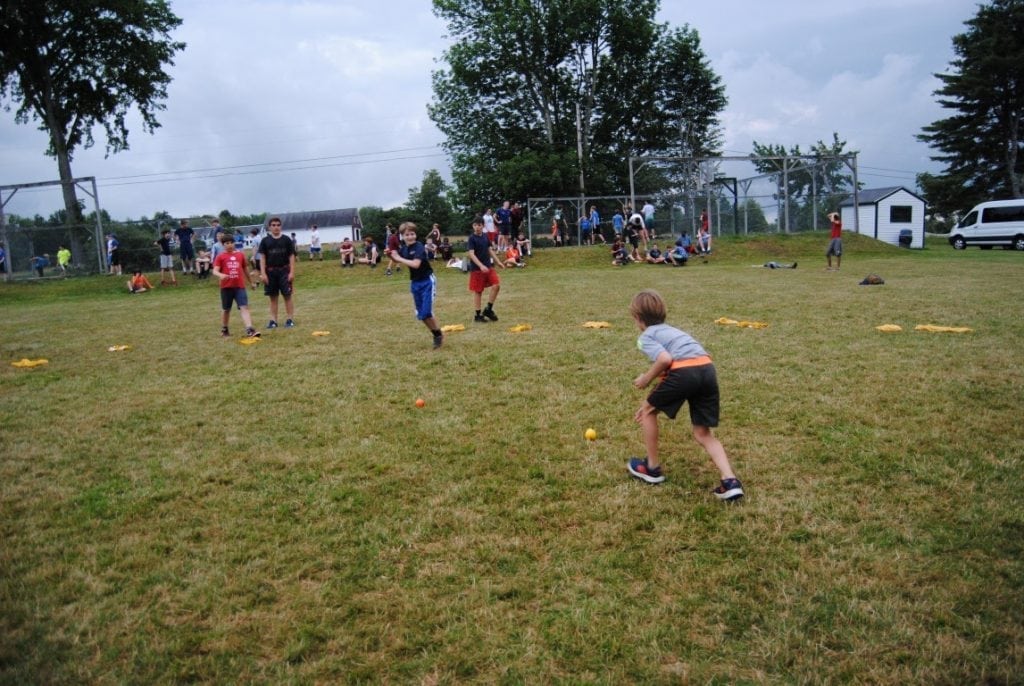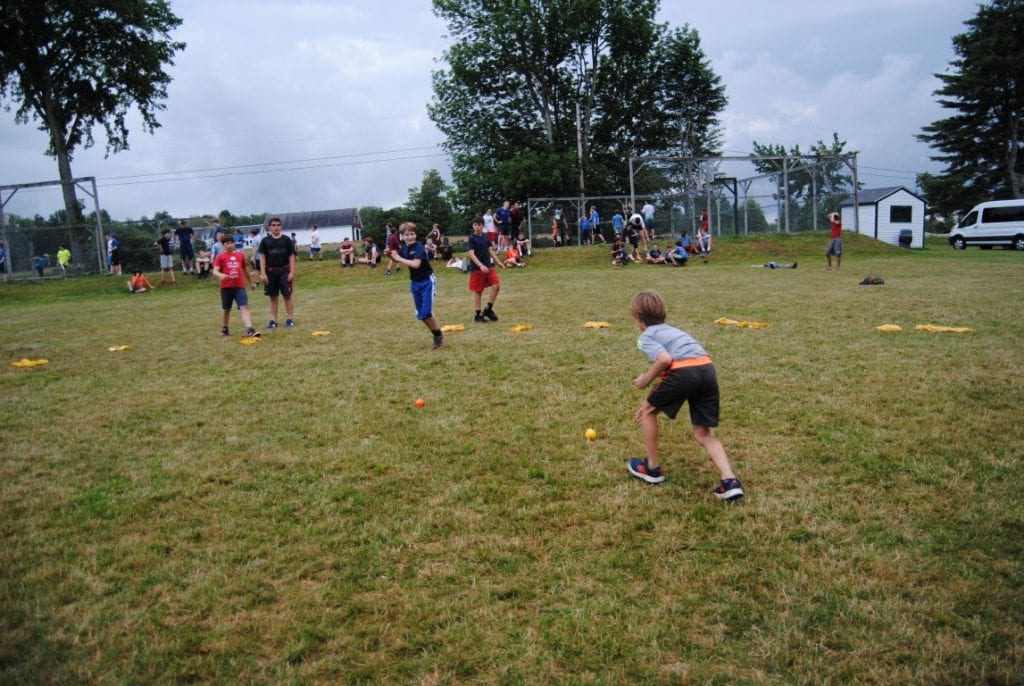 It seemed like any other day in Waterford, until the weather decided to test our fortitude! The morning and afternoon were filled with intermittent rain showers that sent us scurrying for cover. But camp persevered courageously and carried forth an epic day of activities! Up on the field, Nicolas O. and Paul G. earned their Junior Volleyball with some killer smashes and major babe-attraction. Down at Campcraft, Jakie G. slashed and burned his way to his Junior badge all while fighting off a grizzly bear with his free hand. Impressive!
Meanwhile in the water, huge games of water polo and Brawl raged as campers did countless laps in the warm morning air. Just as everyone congregated in the grove for lunch, a rainstorm swept through the Oxford Hills and forced us to rush inside, with our plates of Italian sausage held over our heads for cover. Once inside the safety of the lodge, we wished the Moose goodbye as they journeyed out to Flagstaff Lake and Mt. Baldface. We hope they don't the same rain that we got today!
Third period was spent inside the Boathouse and Lodge setting up plastic army men, playing Celebrity, and having impromptu dance parties. But just as the adage goes, "If you don't like the weather in New England, wait five minutes!" Soon enough the clouds broke and revealed a sunny day, perfect for wrapping up activities with a bang! A killer game of King of the Court broke out at tennis, and General Swim saw the return of Philosophy Club, which discussed the moral quandaries behind artificial intelligence and giving campers double dessert.
By the time dinner rolled around, everyone was famished from a busy day. Head Chef Jon knew exactly what to do and quickly brought out a huge meatloaf dinner with potatoes and broccoli, followed by cupcakes with chocolate frosting. With both Field Directors off campus, it fell to Counselor Gage to lead the Lodge up to the field for an intense game of Orb! The skies were dark and threatening as hackie-sacks whizzed by and campers ran in circles trying to avoid detection from the senior campers.
It's been another great day at the Rock, and tomorrow we welcome a special guest to camp that we're very much looking forward to. Who will it be? Stay tuned for more!
Best Cabin: Owl's Perch
Best Bed: Sam R.
Super Camper: Rafael V.
Best Flavor of Gatorade: Grape
Blog Writer:  Gage Wheeler
Photos:  Sam R.
---