July 15 – Toga! Toga!
Posted by: Birch Rock Camp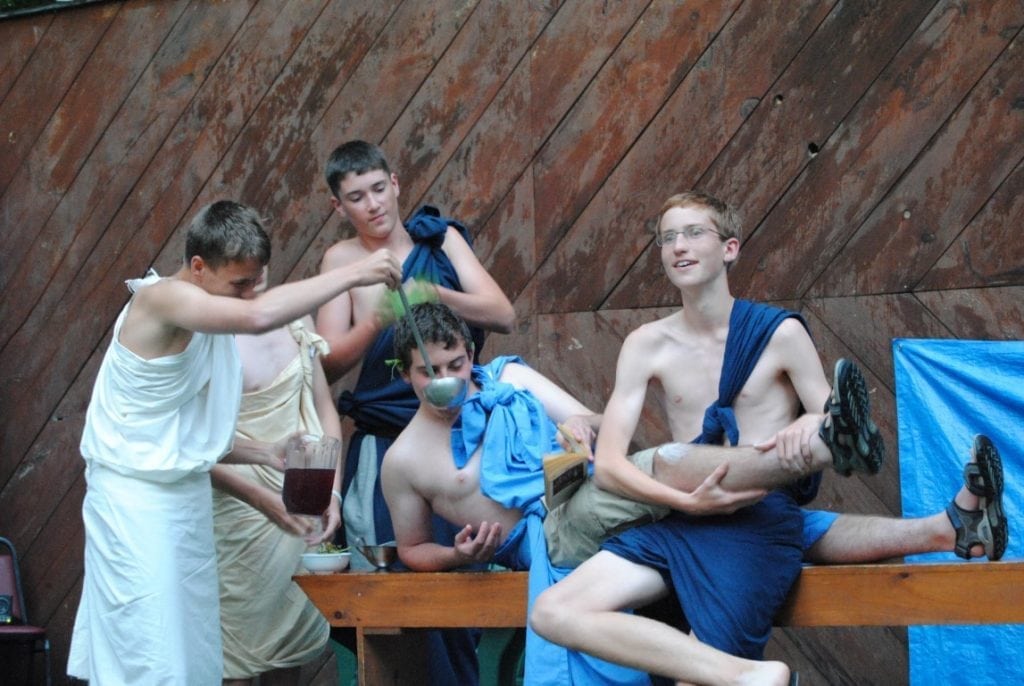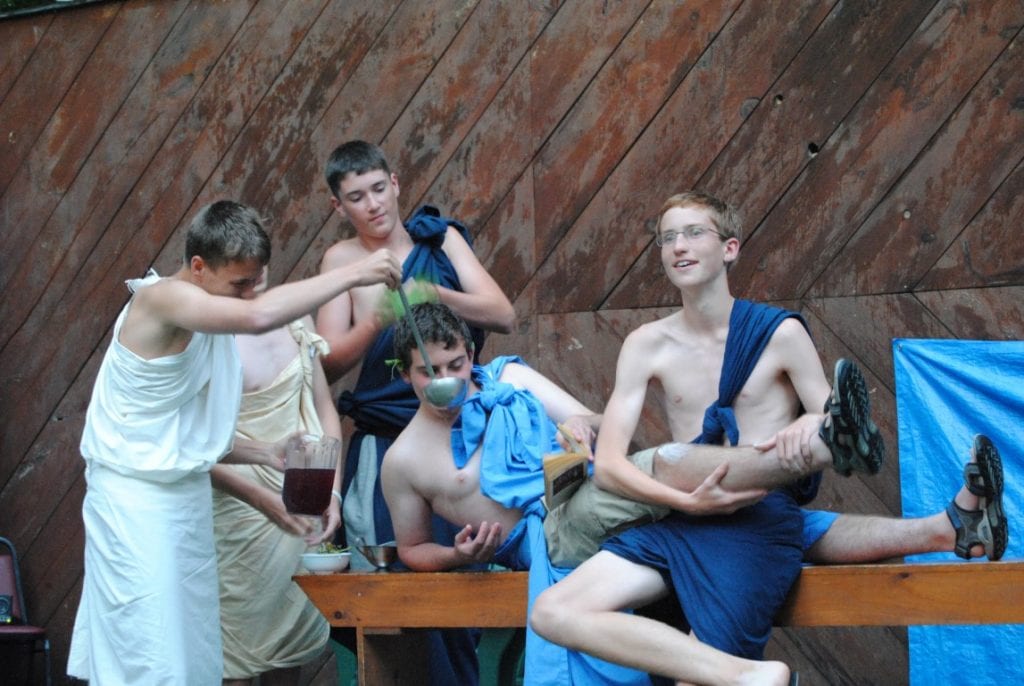 July 15 – Toga! Toga!
Owl's Perch awoke to find the Midnight Phantom had struck in the night! Potatoes littered their beds and floor in a bizarre spectacle of late night mischief (rumor has it that several members of Owl's were arguing with Counselor Andy about Ireland's love of spuds). After collecting themselves and heading down to Flagpole, camp got into the swing of things with a beautiful morning promising great things to come!
The morning proved to be scorching on the field as everyone huddled under the shade of the four-pronged oak over at soccer. Badges flew out as Alexander P. and Navid N. earned their Junior Volleyball in a stunning show of babe-attraction and proper bumping. Over at baseball, a lazy day of wiffleball broke out as sidearm pitches whizzed across the plate! According to sources down on the waterfront, the lake was having just as much fun as the field! The swim area was bathwater warm as teams swam laps in the Weekly Instructional Relay Race, leading to an intense game of water polo to wrap things up.
Lunch saw the excitement build for Campfire as campus voted to see what Counselor Gage had to do at the show that night! Soon the afternoon was filled with prep for the show, including prop construction and lighting design (not really). The tennis court was converted into a Roman amphitheater as the toga-clad plebeians entered, full from a dinner of burgers and Maine Red Dogs. Skits included Matt S. reading The Life of Julius Caesar while getting his legs shaved, demi-gods complaining about their assignments, and a stunning musical performance from Chef Jon! The evening ended with an incredible instrumental by our own David C. and a sing-along consisting of David, Counselor Jack and Counselor Gordon in an old country band. Oxford Hills rang with the tune of "Country Roads, Take Me Home" by John Denver.
Who's ready for Sunday? Stay tuned for more!
Best Cabin: Owl's Perch
Best Bed: Eli P.
Super Camper: Luke L.
Wonder Woman: Cathy Roland
Blog Writer:  Gage Wheeler
---