July 26 – Rock The Boat!
Posted by: Birch Rock Camp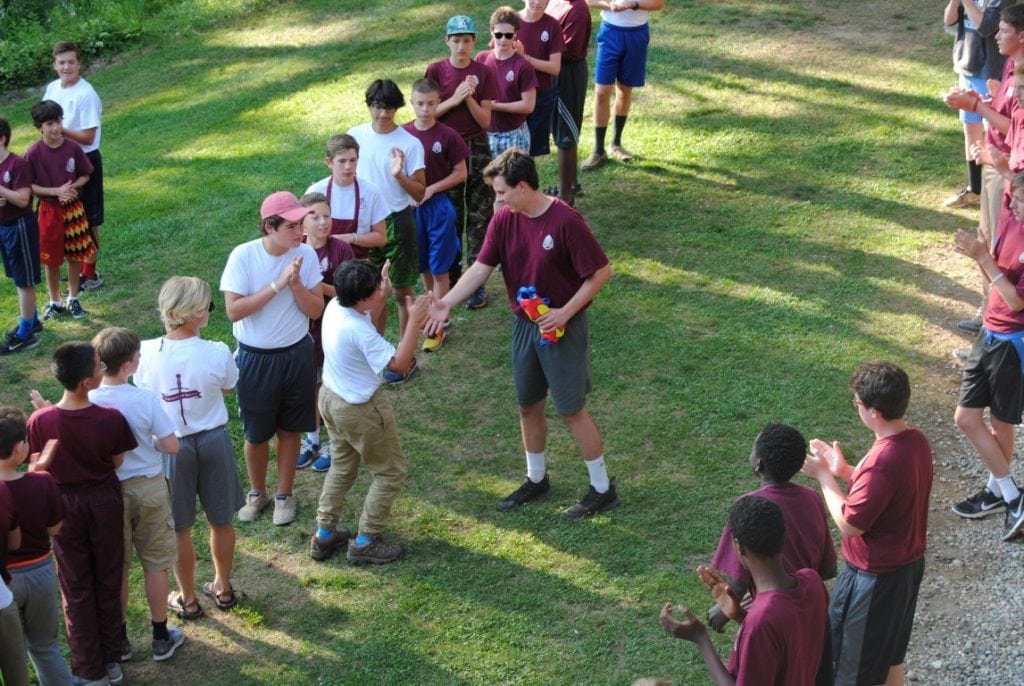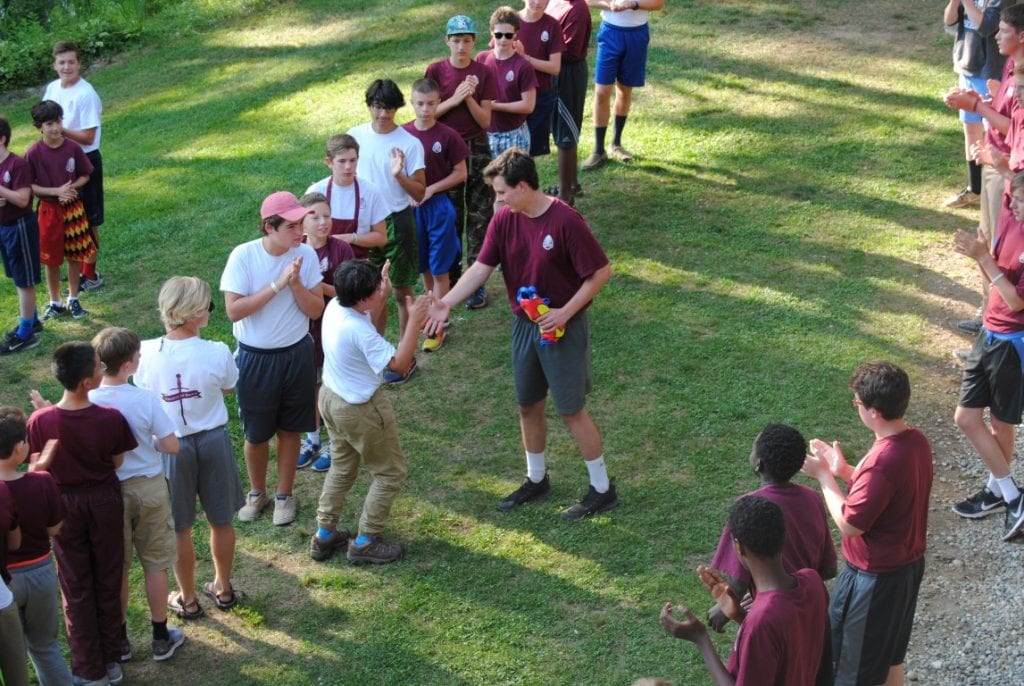 The day started with Janice Walker's famous blueberry crumble cake, complimented with bowls of fresh fruit and cold cereal! Once the boys had got their fill, the morning was filled with plenty of swims and badges. Ryan P. flew across the lake and back to earn his Loon, and Michael K. earned his Fire Rights after making a roaring fire down at Campcraft. Plenty of conditioning went out to guys at Mountain Biking, while Mateo F. earned his Penobscot and Lev T. earned his Senior Tennis Badge! It was an impressive morning of badge grabbing, with a side of roast beef sandwiches at lunch that hit the spot!
After lunch, Don Miguel and our fearless Program Director Eric J. took several gentlemen out to the Oxford Hills driving range (rumor has it that the putting contest was won by Jackson M., thanks to his impressive short game!) Meanwhile, things at camp carried on per usual. The heat on the field forced volleyball to retreat to the waterfront to cool down, but some brave souls decided to fight the heat! Aidan S. decided that one of the hottest days of the year was a brilliant time to bust out not only his junior conditioning for volleyball, but his senior conditioning for baseball as well! He performed 8 laps around the field and did nearly 75 pushups and 75 sit-ups, topped off with nearly three minutes of planking. An impressive feat for an eleven-year old! As another impressive accomplishment, Counselor Ed recruited several campers to help him fill Nalgenes and pour them into a canoe to determine how many liters one can hold. Turns out that the average BRC canoe can hold over 800 Nalgenes filled with water, almost 1,700 pounds of water! (Gus T. later commented "That's light stuff, give me a challenge").
Dinner was a feast for kings, with marinated chicken on the bone and huge servings of mac n cheese! To top it all off, Jon dished out some apple cobbler and ice cream to finish the night, leaving everyone energized for a righteous game of Orb! Hackey sacks flew and good times were had up on the field as a routine day at the Rock ended, leaving everyone excited for tomorrow. Will the counselors begin bringing the sideshow now that the second session guys are settled in? Stay tuned for more!
Best Cabin: Hornets' Nest
Best Bed: Quinn C.
Super Camper: Matt St.
Best Phil Collins Song: In The Air Tonight
---