August 1 – Rabbit, Rabbit, Rabbit!
Posted by: Birch Rock Camp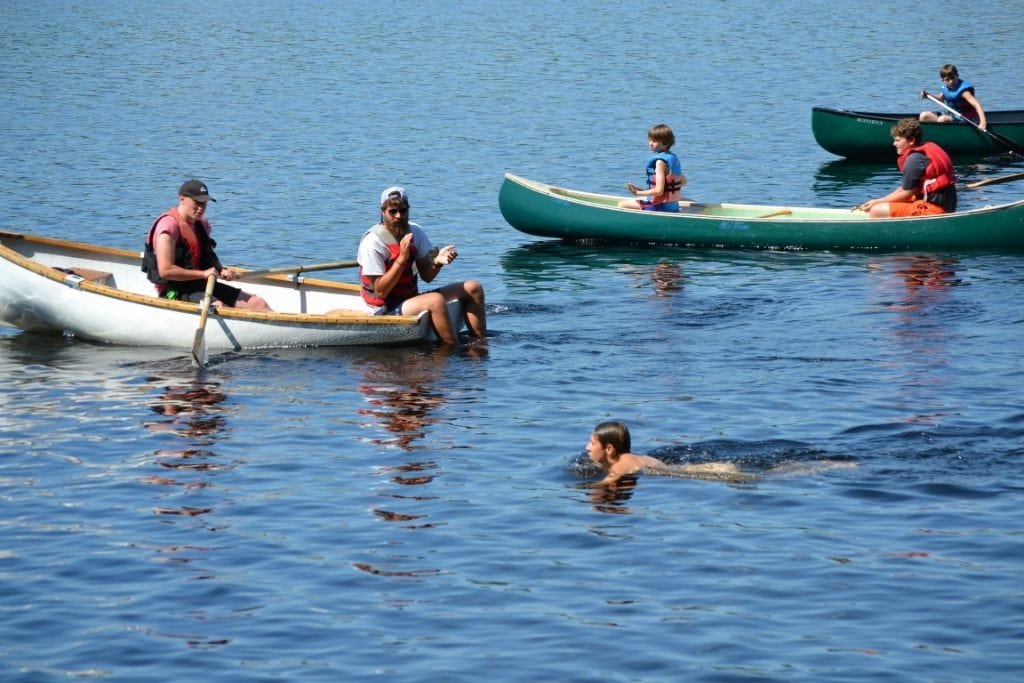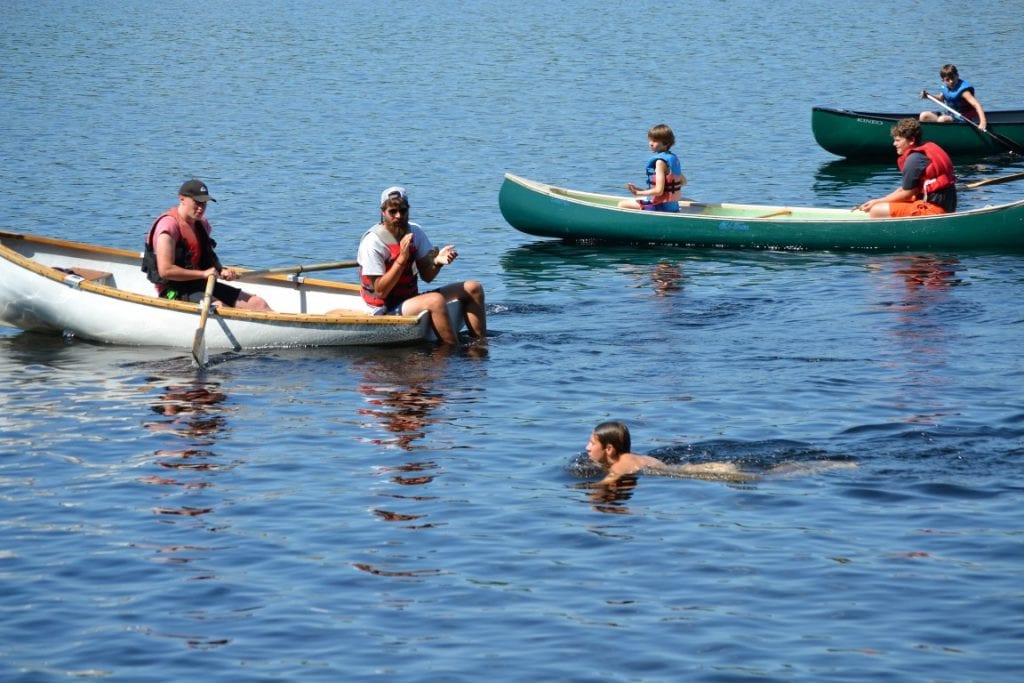 Wishing for good luck to carry us through the rest of the month, everyone woke up bright and early on a muggy August morning. With everyone sleepy and content to lay in bed, the staff had to break out some Type 2 fun to get the energy going! Two whales in the water got camp cheering at the waterfront; with everyone hopping up and down, the catwalks almost sank underwater! Fortunately, the crowd dispersed and allowed Matt Sc. and David C. to finish their Whales, which is an incredible accomplishment (the whale cake at lunch? Legendary).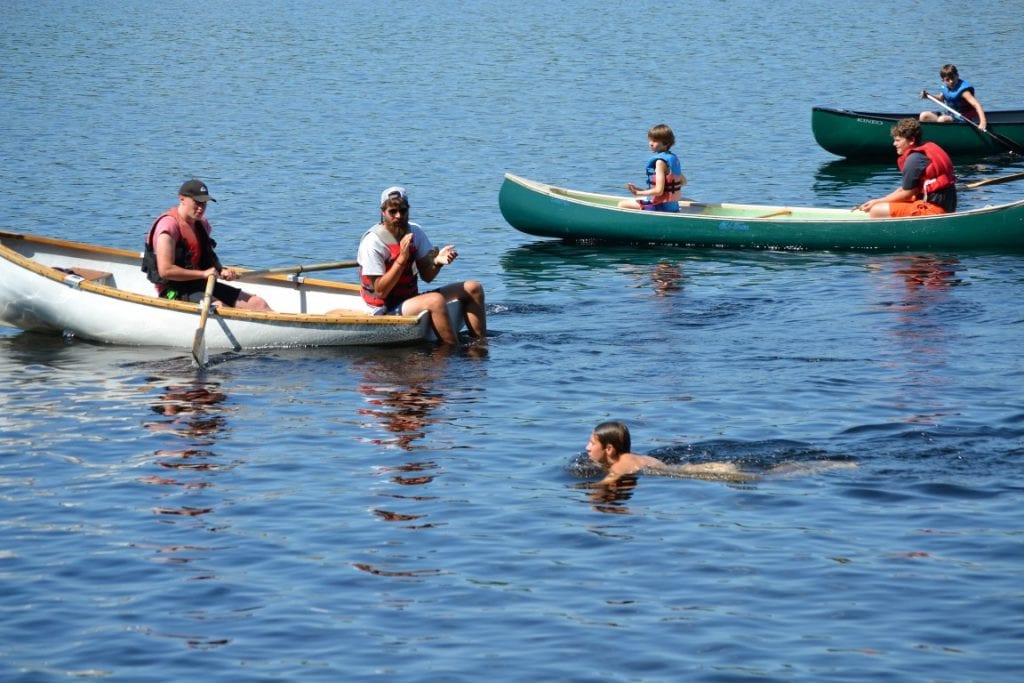 The morning saw Charlie T. bust out a fast-paced Loon, in which he passed a family of loons out for a swim! The waterfront remained lively due to the sweltering heat, leading to plenty of antics at Instructional. The senior campers battled each other in freestyle contests, pitting Hugh J. and Cheilang L. in a battle of wits! Over at kayaking, a lazy day of paddling with canoe paddles attracted tons of Beavers. And all the way up on the field, archery saw arrows flying (safely) at targets bedecked with pictures of orcs and ogres.
With the excitement of the morning gone by, camp dined on the finest tacos in the great state of Maine! The salad bar featured guest appearances from a picante salsa mix and chopped onions, leading to a very successful Taco Tuesday. Now that we all had a fiesta in our stomachs, we were ready to party through the afternoon!
The Decathlon continued at second general with a tetherball tournament, run by Eyob G. and Tyler S. These two titans of the game did battle in an epic match that saw Eyob G. triumphant in the end. To cool off, Upper Camp had another deep end general where David Bowie's greatest hits were the soundtrack for the afternoon. Once everyone had cooled off and rested in their cabins, it was time for dinner!
A meal of beef stroganoff and broccoli awaited us, followed by some awesome root beer floats to celebrate Lucas K.'s 12th birthday! With stomachs full and energy high, evening activity was revealed to be the critically acclaimed Orb. The field turned into a frenzy of hackeysackeying and general anarchy. But you know that at BRC, even the most chaotic scene is always a good time. We ended the night with a trip to the Plates to pay them our respects and serenade them with a round of the Sunset Song.
Camp will be made whole tomorrow with the return of the Moose, so we're looking forward to the extra bodies and extra energy. Stay tuned for more!
Best Cabin: Buzzard's Roost
Best Bed: Robbie H.
Super Camper(s): Matt Sc. and David C.
Super Freak: Rick James
---