The First Whale of the Season!!!
Posted by: Birch Rock Camp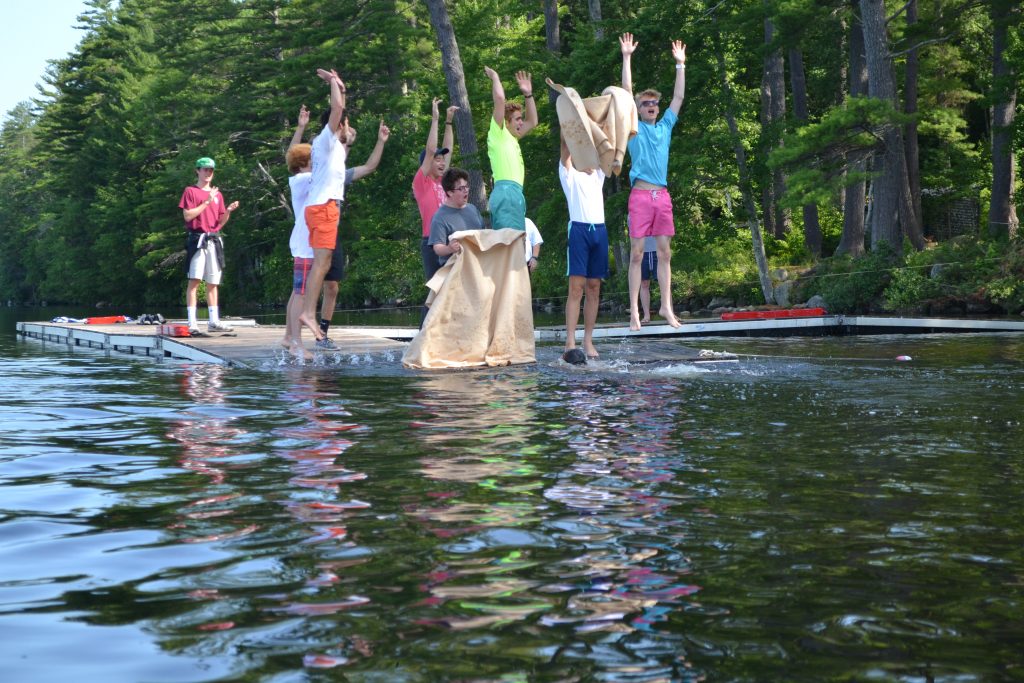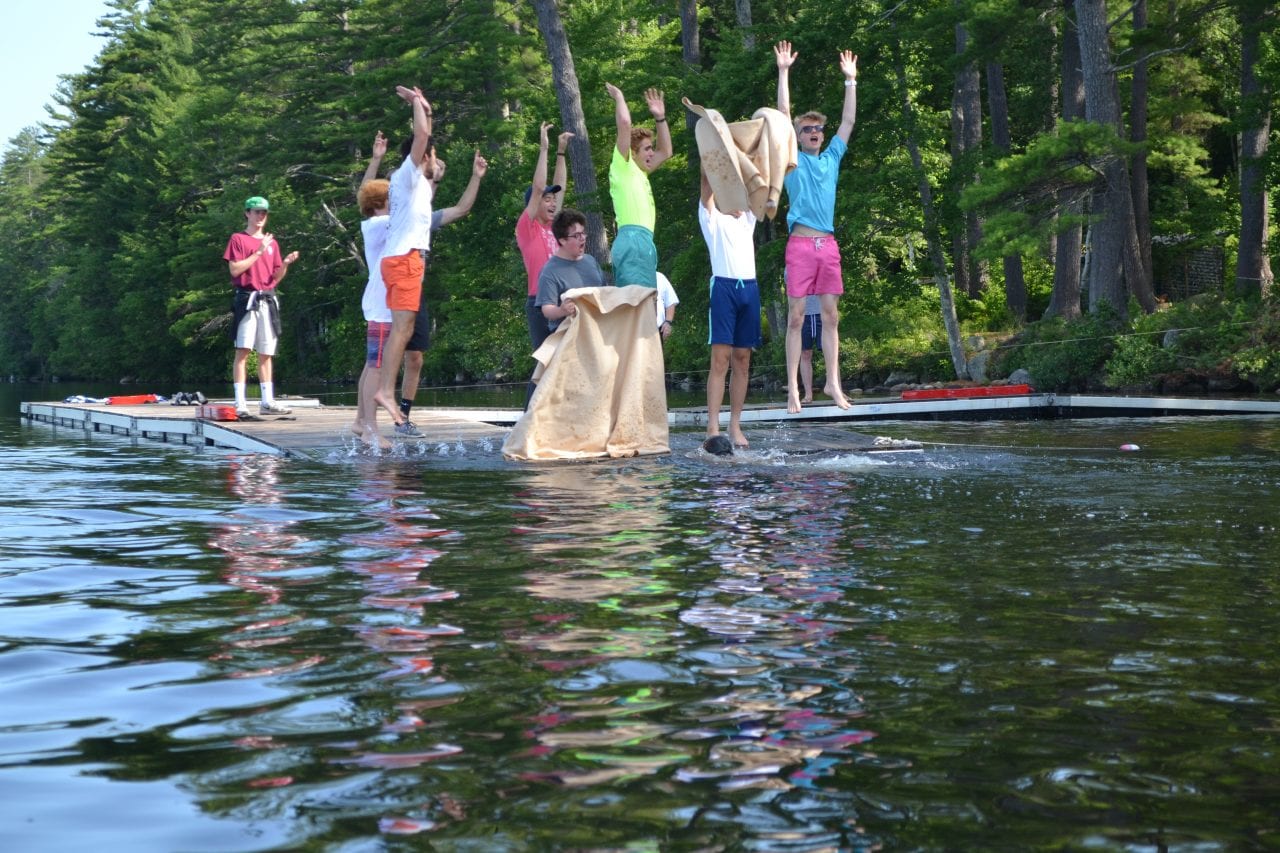 Good evening from 293 McWain Hill Road. We had an eventful day here next to the lake and so I'll dive right in with the updates. The weather started off cool and  dry but by 3 p.m., the sun was having its way with us. We saw just a few drops as the humidity started to climb. We'll likely see a storm or two before the week is out. 
Being Tuesday, we enjoyed tacos for lunch as is the custom around the Rock. We also celebrated a tremendous accomplishment by Sam C. that earned the whole camp a special cake to commemorate his morning's efforts. At 7 a.m. Sam started his Whale, a 5-mile swim around the circumference of  the lake. It is the final swim in a series of escalating lengths, starting with the Duck, a swim across the width of the lake, and followed by the Loon (a single length of the lake), Seal (across and back), concluding with the Whale. As Sam approached the conclusion of his swim whole camp gathered at the dock to cheer him in. He finished well, receiving a coveted ride up to the showers in the camp golf cart. 
During the second general activity period, the lower camp had fun taking swings at a piňata in honor of our Mexican lunch. The boys stayed at a distance and patient until the last piece of candy fell, but once Matt gave the ok, they charged in for glory. By my eye, those who came out ahead shared with those who didn't and a good time was had by all. 
Best Cabin: Quartz
Best Bed: Charlie T
Super Camper: Sam C. -WHALE!!!
---