BEACH DAY!!!
Posted by: Birch Rock Camp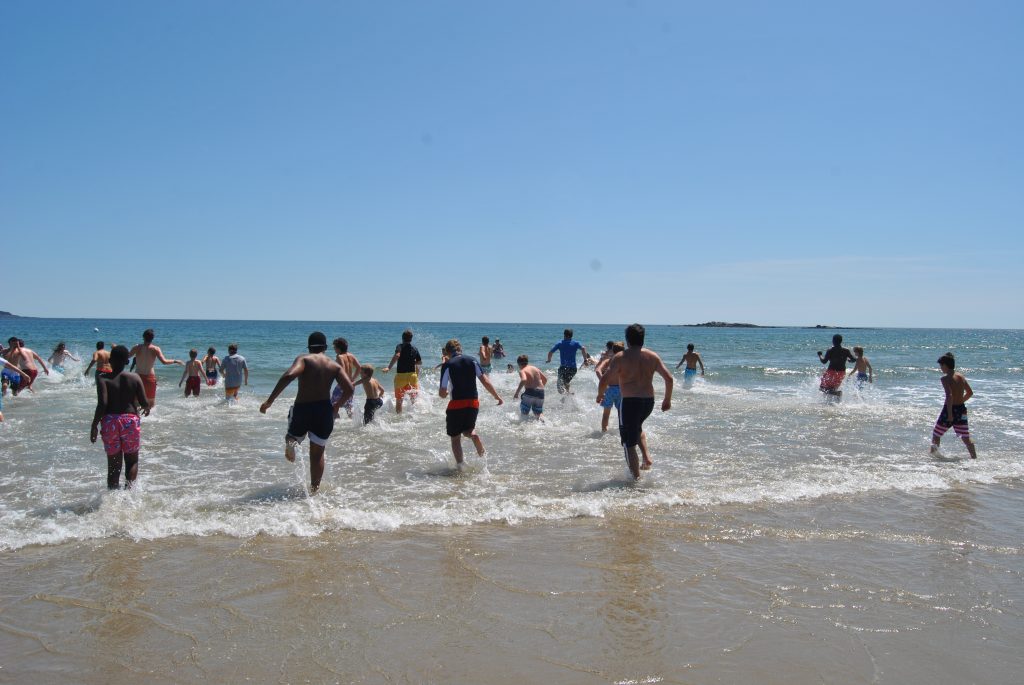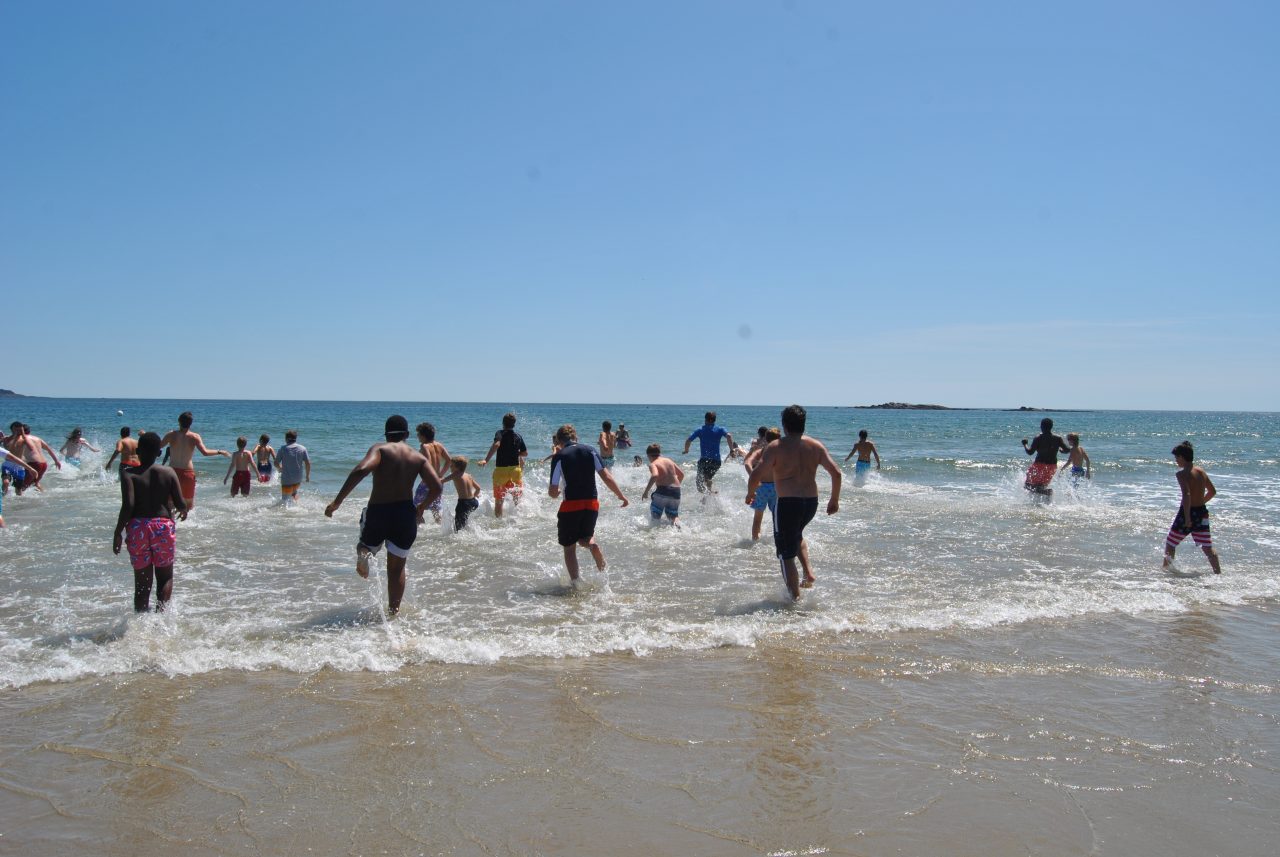 Camp awoke to a sunny chilly morning.  The driveway was decorated with waves, sunshine and other beachy décor.  Immediately following the bell, the musical stylings of the Beach Boys led us into breakfast.  It was finally here, BEACH DAY!  Although during the morning, counselor Jack Duggan mistook the announcement as Preach Day.  From the Gospel of Kokomo came the exclamation, "As the good Lord of the Sand said, everybody was surfin', surfin USA."  Also, his word said, "I'm picking up good vibrations, she's giving me excitations."
Later in the morning we were off to Scarborough Beach State Park.  Games of beach volleyball and beach soccer quickly developed to take advantage of the low tide.  A few industrious campers created some fantastic lean-tos to hide away from the sunshine and sneak in a nap.  With the ocean a reasonable temperature, Birch Rockers were catching waves left and right in a stupendous display of body surfing.  The music program didn't take a day off for beach day as several guitars and baritone ukuleles accompanied the boys to the beach.  Jamming circles could be heard throughout the afternoon.  Birch Rock retired to the buses to venture home just as the tide was reaching its peak.
The strut contest was held after dinner to give everyone a chance to rinse off all that salt and sand accumulated during the day.  Each camper received a nickname written on their knuckles and strutted their stuff down the catwalks before taking the plunge in the deep end.  Some highlights included Jackson M. interpretation of "Smiley", Josh H.'s interpretation of camp dog "Sawyer", and Owen E.'s interpretation of "Hit Diff."  This blogger is too old to get that reference, but a good time was had by all.
Best Cabin: Trip Room
Best Bed: Percy
Super Camper: Richard Morse
---