Join Our Activities Tournament Bracket
Posted by: Birch Rock Camp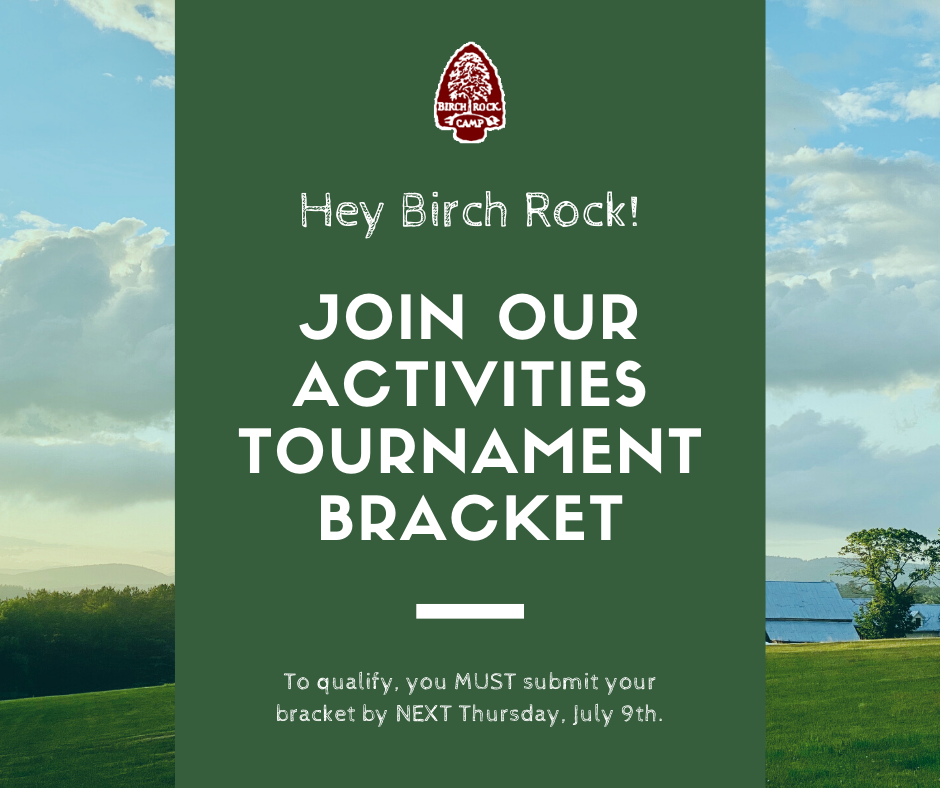 Join Our Activities Tournament Bracket
Hey Birch Rock!
The BRC Staff has been working hard to keep all its community members connected during this seemingly disconnected time. To continue to keep the community united and the BRC Spirit alive, Sam Rotman created our very own tournament bracket for our favorite BRC games. We want to hear from you!
This tournament will take place over the next three weeks.
Week 1
---
Fill out and submit your bracket online via this link. To qualify, you MUST submit your bracket by NEXT Thursday, July 9th. 
If you prefer to print your bracket and fill it out by hand, you can send us a photo or scanned copy of your bracket to i[email protected].  
VIEW A COMPLETED BRACKET EXAMPLE
Week 2 & Week 3
---
Beginning July 10th, you will have the chance to vote for your favorite games. We will post daily polls on our Instagram story for the community to vote on. At the end of the two weeks the brackets will be scored and two people will be crowned champions and awarded prizes.
---