THE SUN IS BACK! YEAH!- July 2nd Blog
Posted by: Birch Rock Camp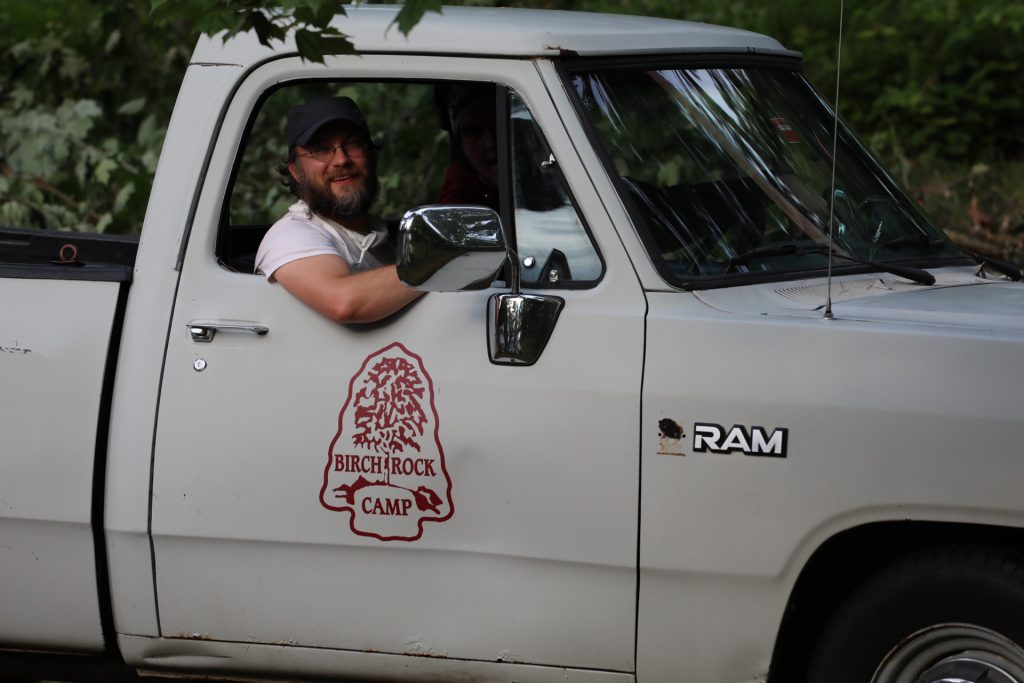 At last, sun! You know the old saying "if the blue sky is bigger than a sailors pants, expect good weather". Well, today the sky revealed itself to us and blessed Birch Rock with the first beautiful sunny day we have had since the staff arrived. The mood was electric.
This morning the counselors worked on refreshing their life guarding skills. Compact jumps, passive victims, and of course deep water spinal we're all on the list. Luckily nobody needed saving for real and the counselors flew through the checklist of skills. The sun provided that needed heat to make braving the warming (but still rather brisk) water of McWain bearable. Works projects today consisted of finishing off the final brush clearing. After taking the lives of an innumerable amount of our leafy friends, the gnashing teeth of Brian's shears have finally come to a close. Now campus feels like it has some room to breathe, and the smaller trees jockeying for space can now grow to their full glory. This brush was then hauled to the road by a dedicated team and waits the pickup from "the claw" (cue Buzz Lightyear). Once this was done several counselors enjoyed a wet and wild session of paddle board yoga to center their chakras and unlock their third eyes.
The day was finished with a delicious meal of shepherds pie, salad, and delicious rolls in an outside setting to take advantage of the good weather. Evening activity was a mini water carnival. The counselors headed down to the docks to swim, splash, and generally "bro down". We here at the Rock are continuously grateful for this wonderful opportunity, and hope the Don Munn weather dome provides more good weather for us!
– Jack Duggan
---