McWain Day Eve- July 16th Blog
Posted by: Birch Rock Camp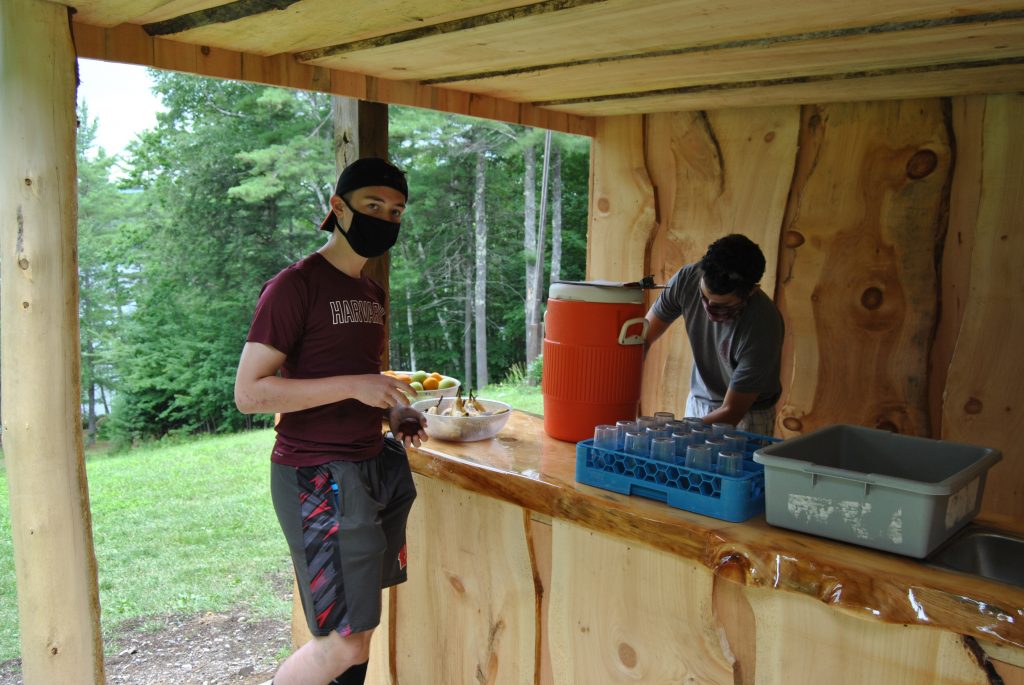 T'was the night before McWain Day
And from Eagles' to Zig House
All the creatures were stirring
Including a mouse
Clean socks were hung up
On their porches with care
With the hopes that the McWain Monster
soon would be there. 
They cheered as the Leviathan 
Slithered down the road
Giving all the best behaved boys
A shiny lump of coal
Time-tested poems like these and other songs, caroles, and jingly jigs were shared by the fireside this evening in preparation for McWain Day. Intensity built around camp as campers worked especially hard for their accomplishments knowing that if they were good, they would receive a lump of coal in their socks. But if they were bad, they would receive a piece of candy. Listen, I don't make the rules, I just take orders from the big man at the bottom of the lake, the McWain Monster.
McWain day eve was filled with plenty more excitement. Jack S. slung arrows through the air to achieve his Bowman, MWA sharpened their campcraft skills, and the senior campers worked on a variety of advanced badge techniques. You could find Jonah K. yesterday in the water with a seemingly busted sail, however, he was responsible for disassembling and reassembling the sail all while floating on a windsurfing board. 
The day concluded with a fearsome, air-whizzing, rotator cuff rotating, counselors-needing-to-ice-their-arms-after dodgeball game. In this version, one member of the team is elected to become the "doctor", and can tap other members of the team back into the game until the doctor themselves gets out. MWA faced off against the CITs, and they were quite evenly matched until their doctor was sued for malpractice and was ejected from the game. Among the senior campers, Theo T. was a nimble doctor, but by biding their time, Braedon P., Jack S., and Evan C. finally gave the doctor a taste of his own medicine. After licking their wounds, the campers wound down in front of a warm fire, ready for what was to come on the 340th most celebrated holiday of the year.
Best Cabin: Buzzard's Roost
Best Bed: Jed K.
Supercamper: Jack S.
Today's haiku:
Last time I said that
Harvard Yard has no parking.
I forgot move-in.
---