Epic Holiday- July 22nd Blog
Posted by: Birch Rock Camp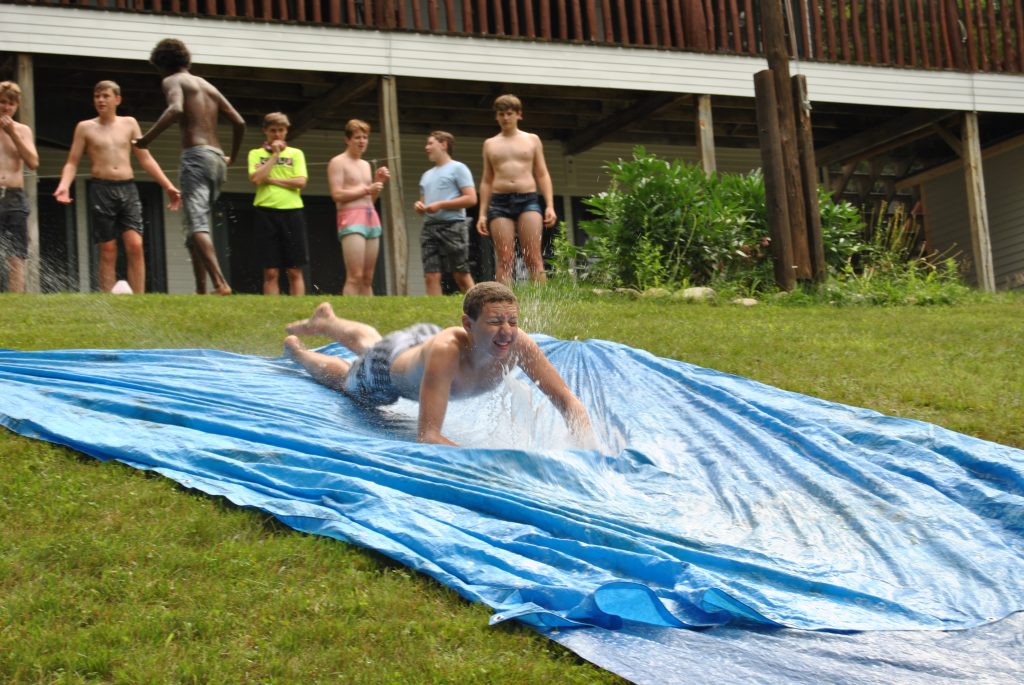 Can you say hardcore? Today was so sick! These guys at camp are truly dedicated! That's why we were all here for our 2020 turnover day!  Even though Attitash and Big Adventure weren't an option, we still got down on a gnarly water slide and had raspberry turnovers for lunch, thanks Jon! Today was especially epic because on Wednesdays we wear pink. Thank you Jonah K. and Campbell H. for leading by example.
The mysterious case of the moving lodge bell continues as the leading suspect and strangely, lead detective, Matt dusted the bell for prints this morning. The results proved vague as the prints revealed both a large and small finger,  leading us to believe two people or one strange two-sized handed person is guilty! The accusations are flying all over, as Thomas and Evan W. are new suspects!
We had several badges today; Jed K. showed us his knots and woodsmanship and earned his Junior Campcraft and Jack S. was ballin up top and earned his Junior Basketball! Early this morning Issac F. felt like a quick little dip and ended up crushing his Seal!
We played an awesome game of wiffle ball for evening activity where Theo T. almost pitched a no-hitter and Trent G. almost crushed a ball into the lake from the baseball diamond! We sang songs and laughed out loud and this really was a fun, little, special epic holiday!
Super Camper: Owen E.
Best Bed: Owen E.
Best Cabin: Cabin 8
-Nick Musciano
---