4th of July BRC Style- July 4th Blog
Posted by: Birch Rock Camp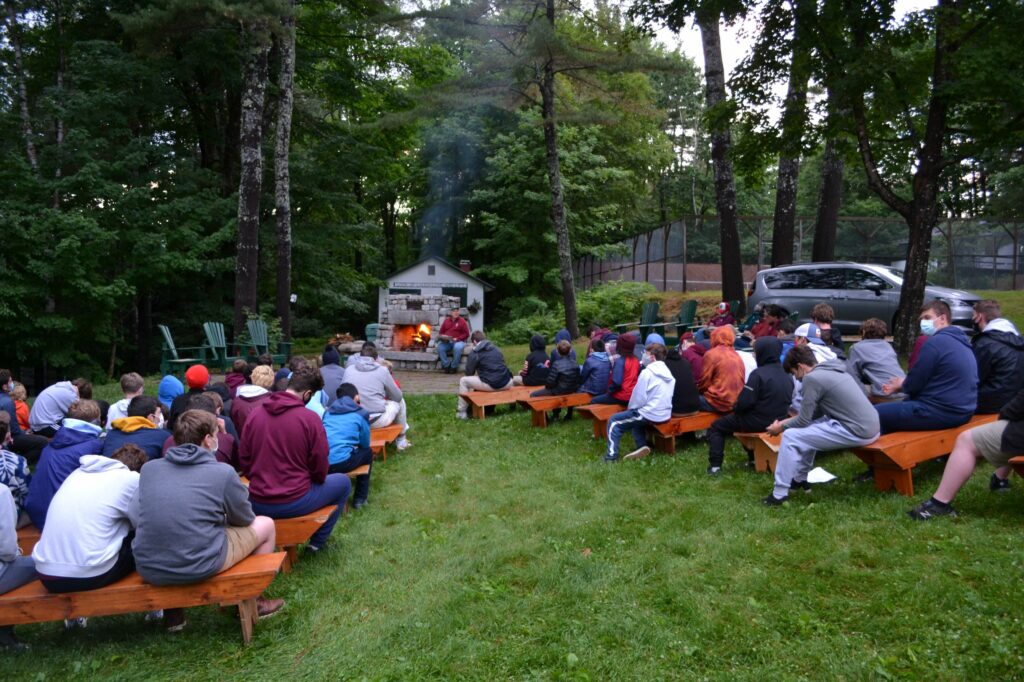 The beautiful thing about experiencing Maine in the summer (or any season) is that the weather can change from one extreme to another in just a few short hours………and boy it did!  We went from high 90s to mid 50s. but that doesn't' stop the momentum of BRC!
We enjoyed our first late 8:15 AM wake up to Mother Nature's torrential rain downpour pattering on the cabins' metal roofs…..and perfect opportunity for the boys to get out their  long pants, boots, fleece and raincoats before enjoying a true Maine blueberry cake breakfast.  Happy 4th of July BRC!
We continued our day with hot showers, full cabin clean up:  trunks, bed changing, lining up our reading material for a full general inspection.  Competition was fierce and fun.  The Head Counselor Musc and Vintage Director Rich debated the true win ……..as each cabin sparkled with pride, effort and double point prize for the winner.  Pete's Palace prevailed with Field Director Brewster leading the charge of these almighty MWA campers.
As is tradition, Chefs Jon and Jorge prepared their infamous Ribs and Chicken on the grill all spiced and seasoned to perfection…….complimented with a crisp mixed green blueberry strawberry feta salad, grilled potato wedges, corn on the cob, fresh rolls…….and of course, BANANA SPLITS!  It was an incredible feast!
Unfortunately, the rain curtailed (for the moment) our afternoon cross-camp capture-the-flag, and at the recommendation of all above, an opening of the BRC Cinema ensued.  The boys had a real relaxing and restful afternoon to hydrate and restore for the coming week.
As we pivoted through another wonderful dinner of Jon's Italian Maine Sandwiches, we began to see just a ray of sunshine peaking through the skies……..and looking forward to the coming week.  Yes.  Rain is considered liquid sunshine  ………and so with a cross selection of campers and staff exchanged empowerful celebration of our own independence  during TREE TALK. for our Sunday evening congregation.  Some highlights included:  freedom at last, relief from technology, making new friends, reuniting with old, trying new activities, learning to wash my hands, celebrating America, sharing traditions, and making your own  decisions.  Most of all, just having fun!
 Here's to each one of us authoring our own story and  living the moment – "putting our head where our feet are" and being thankful to share the gift of BRC together as unique independent individuals.   Happy 4th of July……..and more to come!
Written by Rich Deering
---