Staff Olympics!- July 28th Blog
Posted by: Birch Rock Camp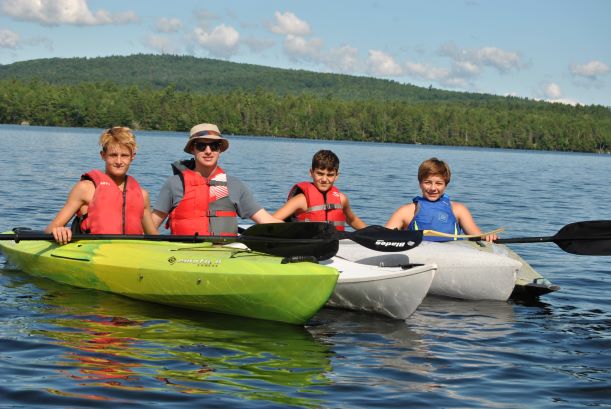 There really isn't such a thing as a "normal" day at Birch Rock. There's a plan and a schedule and a program for sure, but there's always something awry within the lines of the agenda. If you've noticed any trend with these blog posts of mine this summer, it's been the fact that I like to pick one part of the day to write about at length, I.E. inspection and the people v. George K. For today, the weird pieces of sideshow began at lunch and ended during dinner. Jeffery surprised everyone with the beginning of the Staff Olympics during lunch. It is supposed to be a week-long competition where we (the staff) will be competing for our cabin's sake in random events during random parts of the day. During Lunch we competed in a bed making contest. We had 5 minutes to make the best bed possible. The intensity was real and the trash talk coming from the eldest campers was unreal. An absolutely wild scene throughout the meal. During the dinner announcements, we competed in an onion eating contest. Seth Brewster, Eitan Sengupta, and Sam Rotman had one minute to eat as much of a whole half of an onion as possible. And if the premise wasn't foul enough, Seth actually ate a whole half an onion in about forty-five seconds. I felt equal amounts of pride and disgust for my friend.
As for all parts of the day that didn't include the staff getting way too competitive with each other all of a sudden, things were about as normal as one could be. The sky and sun were out, the air was warm and the water was cool. The Badges were flying and memories were made. Through four activity periods, two general swims, and an evening activity, the good times were shared by all.
Best Cabin: Walker
Super Camper: Clark C.
Best Bed: Noah T.
Written by John Reisert
---