Be the Beacon!- July 29th Blog
Posted by: Birch Rock Camp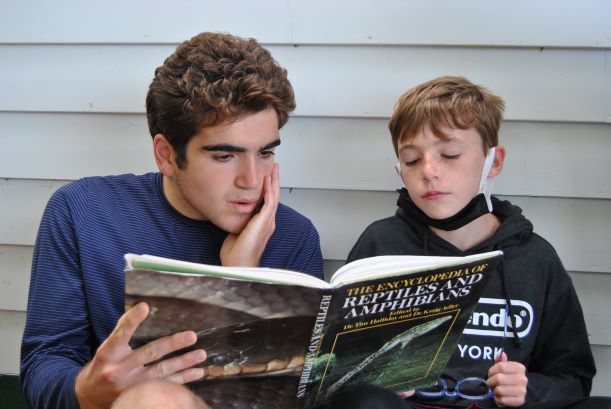 It was another fun filled, action packed day here at Birch Rock.We had a fantastic breakfast of oatmeal, breakfast sandwiches and cinnamon rolls to get our day started. After morning cleanup, we made our way to our morning activities!
For lunch the whole camp enjoyed a satisfying meal of chicken tenders, pasta salad and garden salad. Staff Olympics continued after 4th period with 1 v. 1 wrestling matchups, with the participating staff members battling hard to win their respective cabins the grand prize. 
In the afternoon, the rain held off just long enough for us to enjoy our afternoon activities and a quick general swim. We had a couple badges going out today – Gauge D. earned his Junior Artist Badge, and Johnny B. Brady K. Brady C. and Spencer C. all earned their Junior Canoeing badges.
The rain arrived at camp during second rest, but we didn't let it dampen the mood for dinner, as we thoroughly enjoyed a delicious meal of baked ziti, Caesar salad and garlic bread. For evening activity, due to the rain we played board games in our cabins and had a blast. Day 32 at camp has concluded and we can't wait for 33!
Best Cabin: Cabin 8
Best Bed: Jeffer V.
Super Camper: Alex Yu
Written by Peter Brewster
---