EMCEE THROWDOWN – July 2nd Blog
Posted by: Birch Rock Camp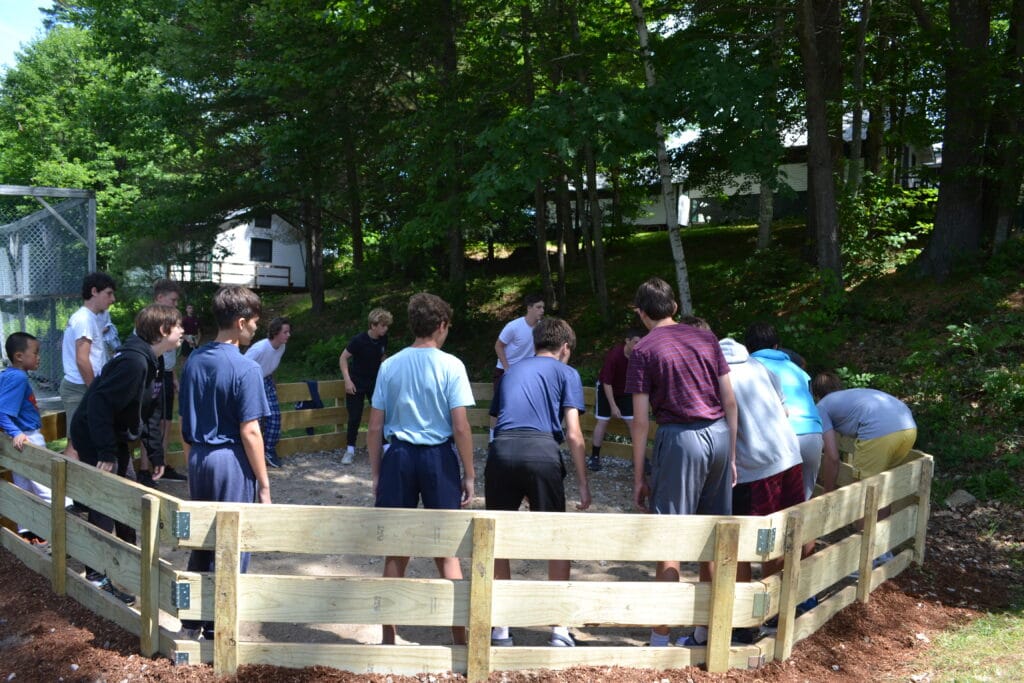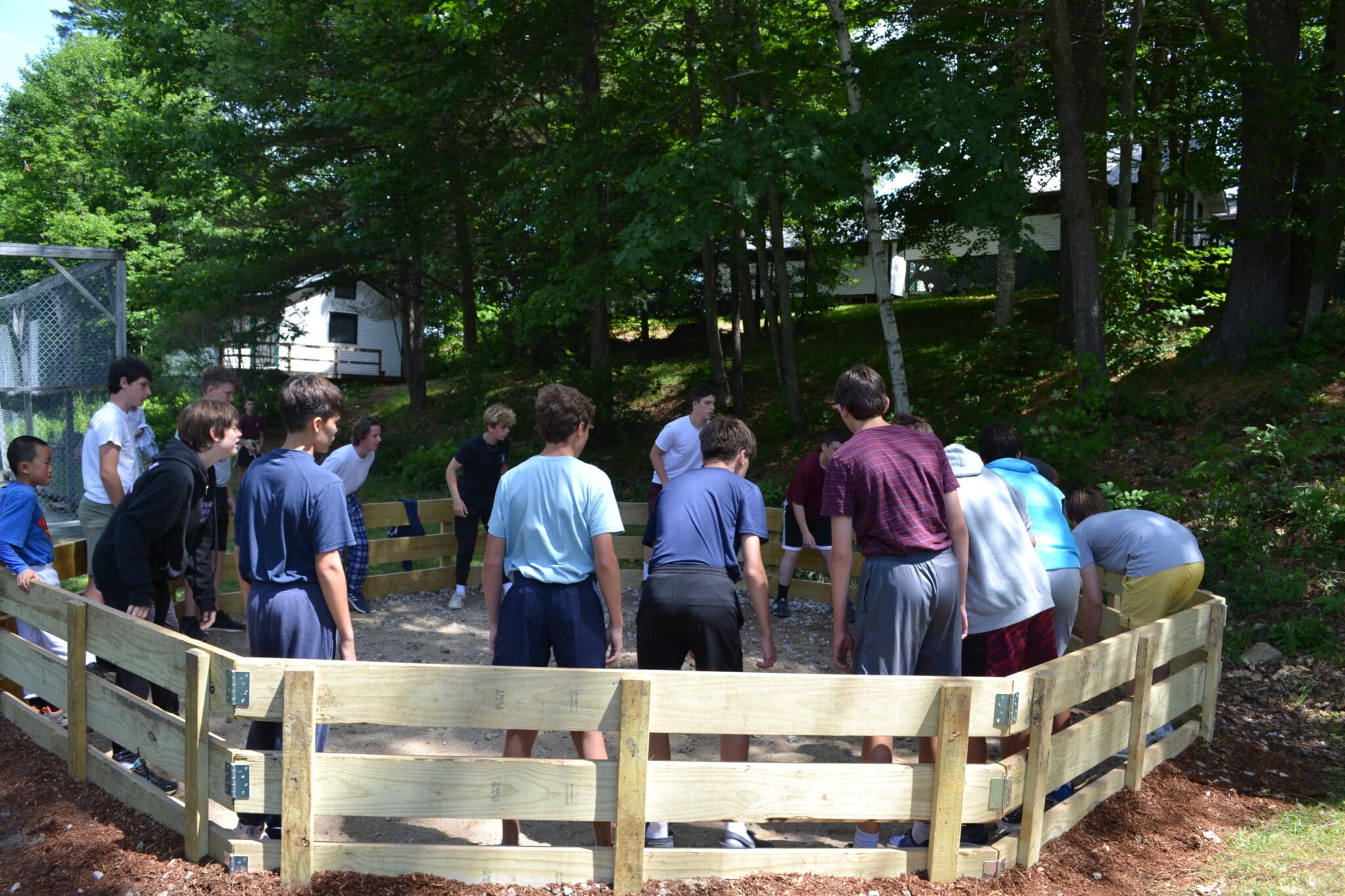 Today was the first of many happy Saturdays at Birch Rock this summer. The Wolves finally returned from their trips just in time to prepare for tonight's Campfire, an Emcee Throwdown in which every cabin put on a skit, with each of them assisted by one of the two pairs of prospective emcees; either counselors Nathan Shatz and Eric Traub, the "OGs" who ran Campfire last year, or counselors Theo Tringale and Kenneth Duran, the "new school" and the challengers.
A hearty dinner of burgers and dogs was punctuated by the movement of counselors around the grove as they frantically planned for their cabin's skits. The would-be emcees were especially active, coordinating with the many cabins they were working with to put on the best show possible.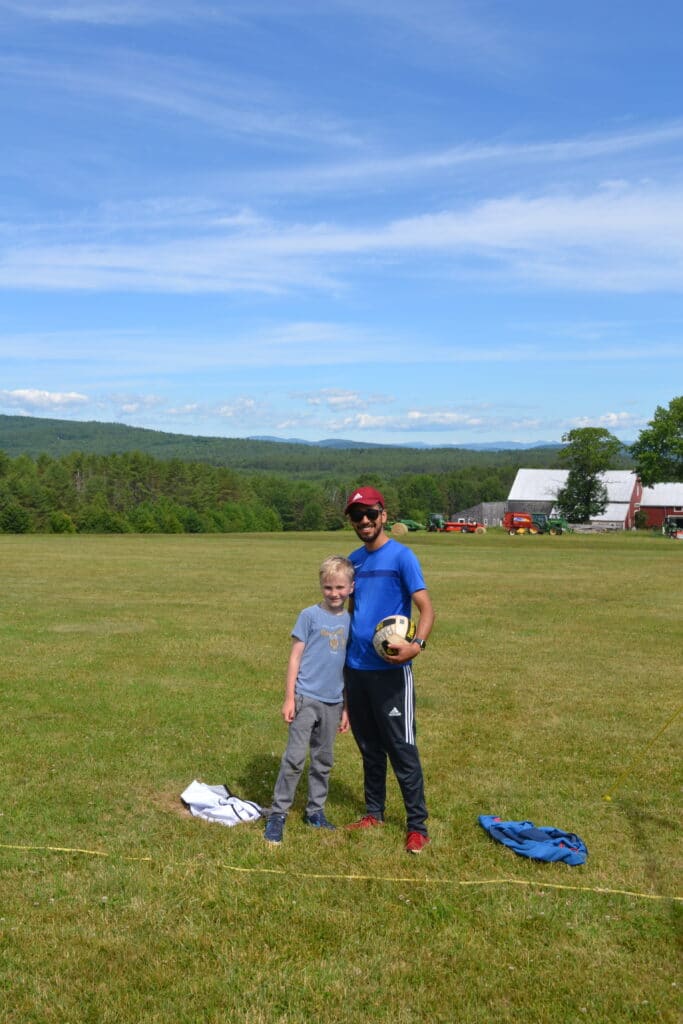 One highlight from the night included a skit in which Traub and Shatz played two sides of Gordon Ramsay and critiqued the dishes of Tourmaline campers, which included goldfish with A1 sauce, eclairs with ketchup and oreos with mayo. Another was a skit with Officers Farley and Musciano, played by counselors David Colasin and Traub respectively, going through a lineup of staff to determine who committed a crime in the washhouse. Traub's Musc was the eternal optimist, with the actor channeling our head counselor's relentlessly positive energy that keeps camp running so smoothly.
After the skits, a rap battle commenced. Theo Tringale provided the beat for Kenneth to rap over, and both sides had supporters up on stage and seemed to have the camp enthralled. But the good-natured competition had to end eventually. Five camp administrators voted for their picks for Campfiree emcee for the rest of the summer. The votes came in, and after four had been read out it was all tied up at 2-2. But the final vote went for the "new school" of Kenny and Theo, and so the Campfire emcees had been crowned. They received their giant $1 million check, and a good time was had by all.
Best Bed: Solomon S.
Best Cabin: Buzzard's Roost
Super Camper: Noah B.
---