Epic 4th on Lake McWain- July 4th Blog
Posted by: Birch Rock Camp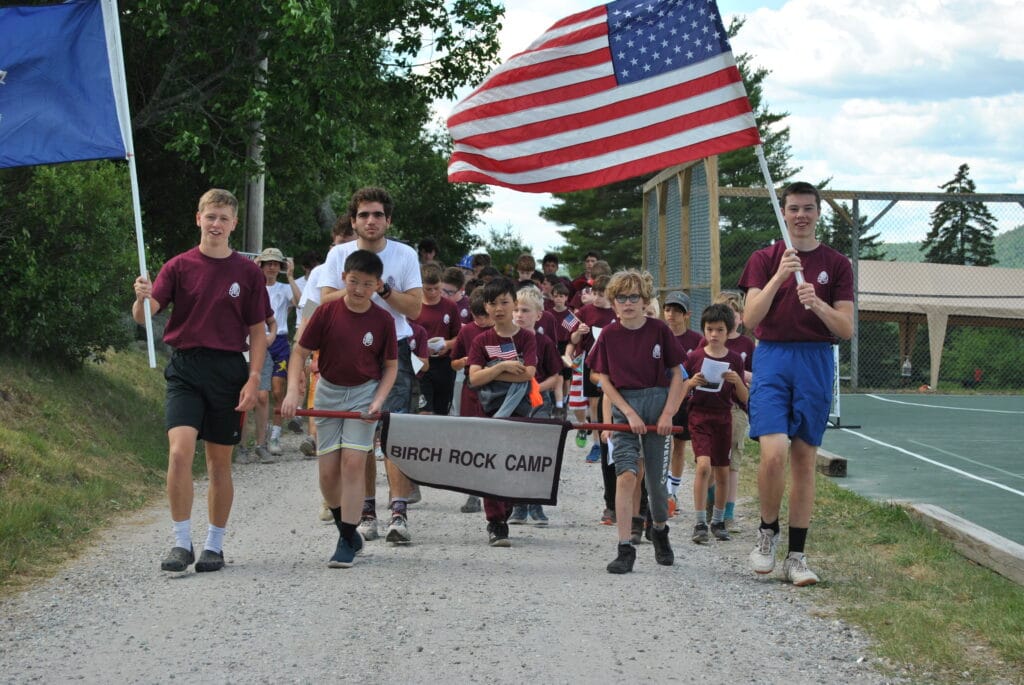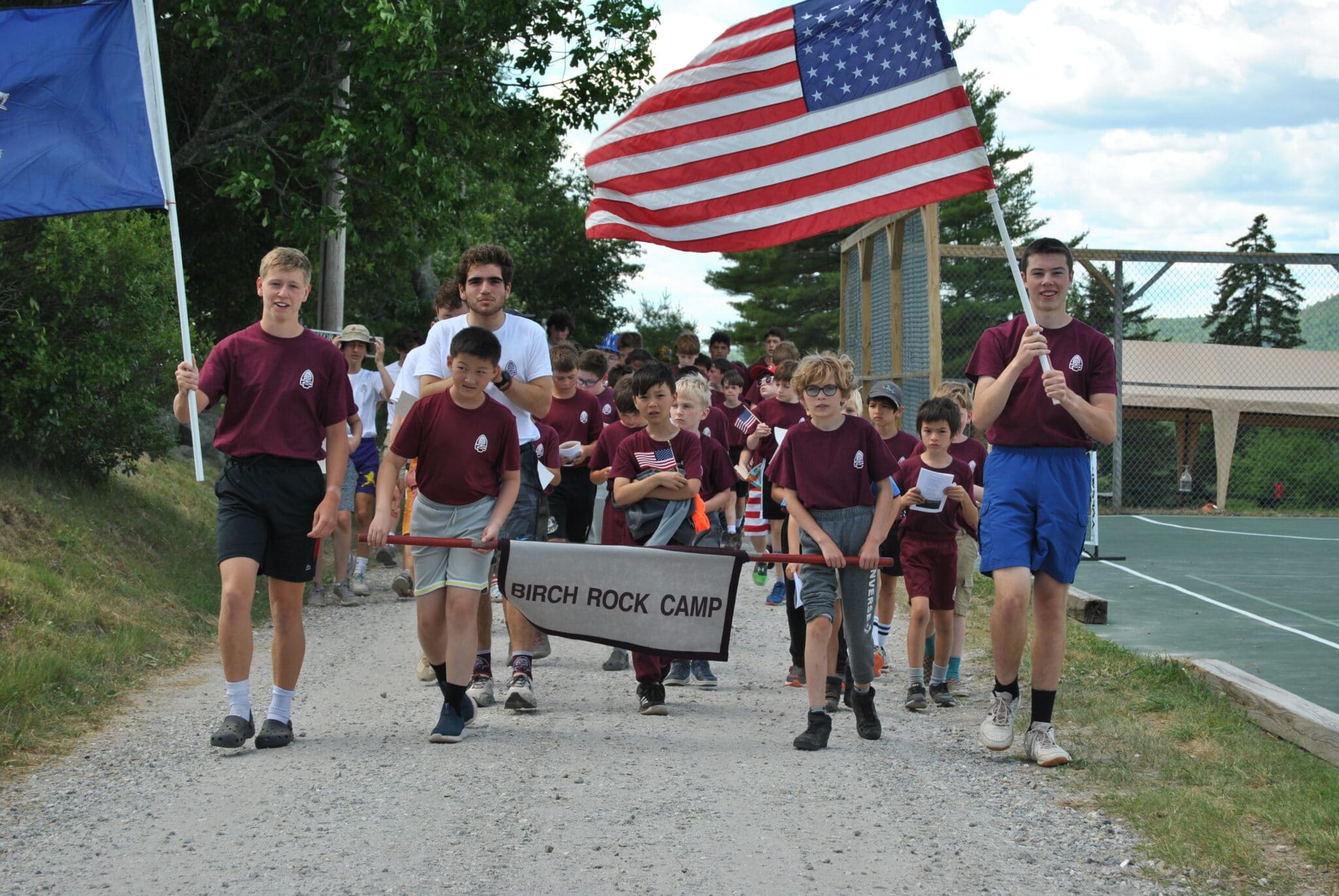 Wow, what an epic 4th of July we just had at Birch Rock Camp. The energy and excitement in the air was palpable as we all enjoyed this action-packed holiday. In the early afternoon, everyone at camp had a parade across the soccer field to wish the Plates a happy 4th of July. The Plate family are good friends of Birch Rock. For decades, they have generously allowed us to use their field for soccer, archery, and other various activities. We like to show our gratitude to them as much as possible, and a parade on the 4th of July was a great way to do so.
At lunch, we all enjoyed an absolutely scrumptious feast of BBQ ribs and chicken, corn on the cob, baked potato, and salad. Many counselors and CITs were dressed as blue-collar workers from the Great Depression era in honor of our campfire theme for this week: Big Rock Candy Mountain. Also during lunch, we were surprised with the presence of William Jennings Bryan and William McKinley, two politicians from the late 1890s, debating whether free silver should be added to the gold standard of our economy to increase inflation. As we all know, this is a very serious issue, and has been for quite some time, clearly. The two went from table to table shaking hands and trying to earn votes by explaining their stance. It culminated in a debate between the two at the end of lunch. A vote was held, but there was a 50/50 split amongst Birch Rock voters. It was then determined that the issue of free silver could not be settled in a democratic vote, and would instead have to be settled on the field through a cross camp game of capture the flag!
Two teams were formed for cross camp capture the flag: one team supporting William Jennings Bryan and one team supporting William McKinley. It was intense and great fun: the whole camp turned into a battleground, and campers had to use strength, speed, and strategy to win the game. Two rounds were played: Jennings Bryan's team won the first round and McKinley's team won the second round. So, of course, no legislation occurred. Maybe tomorrow we will be able to come to a conclusion???
After capture the flag, the whole camp cooled off with a long general swim. For dinner, we had tasty Italian subs, but the star of the show were the banana splits we had for dessert (a 4th of July classic). After dinner, counselor Eric Traub led a fun American-themed game of freeze tag. After running around for a little while, we felt tired, and headed straight to bed.
BUT WAIT!!
We all needed to wake up because the great community on Lake McWain held their annual 4th of July fireworks show. Everyone woke up, put on some shoes, and headed down to the docks to watch the beautiful display. It was a gorgeous show, and it was enjoyed by all. As we sat together on the docks and celebrated our country, we thought about how thankful we are to be here at camp. Watching the fireworks explode with color in front of a rich orange and red sunset, flanked by the calm reflective water of Lake McWain, was a view all of us hope we will never forget.
Best Bed: Rustam N.
Best Cabin: Quartz
Super Camper: Elliot S.
---