7.5.16 – Quack!
Posted by: Birch Rock Camp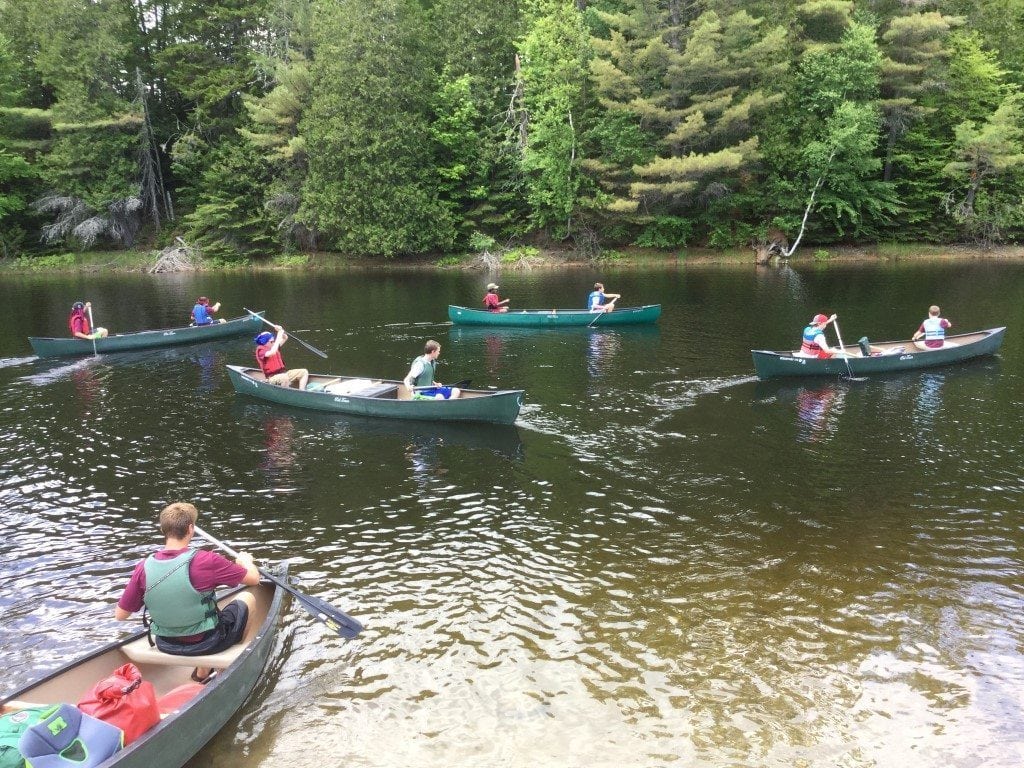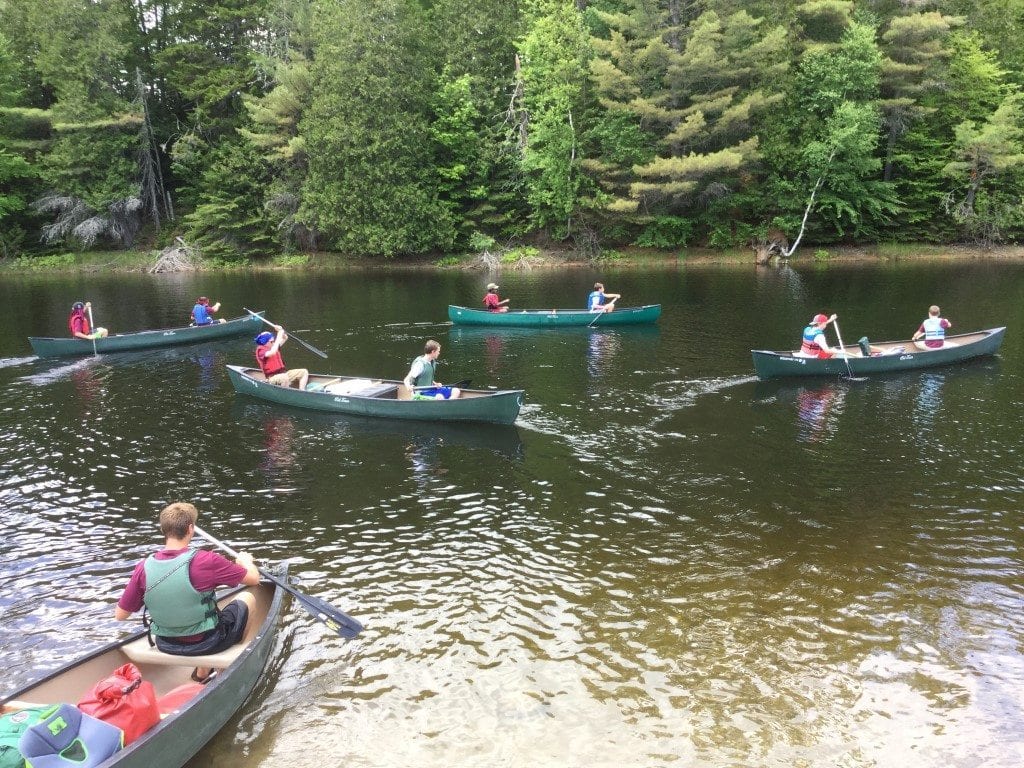 After the big holiday weekend, Birch Rock got back into the daily groove at 7:15 AM sharp this morning without missing a beat. The whole pack of Wolves cabins (Munn, Quartz, Tourmaline, Buck's and Chipmunk Hole) hit the road soon after breakfast in a pair of vans, one headed to paddle Aziscohos Lake and the other to hike the trails at Arethusa Falls, NH, and will return on Thursday. And this afternoon, Hilton A&B and the Cubs I campers headed over to hike Mount Tire 'em and then cook out and spend the night down at the Crooked River.
Back at camp, the remaining campers went back to work on their badges. George A. and Charlie T. earned their Yeomans in Archery, and Benjamin G. got his Bowman; Rustam N. seshed his way to his Jr. Lacrosse badge; Spencer H. pedaled all over and up and down the hillside to get his Jr. Mountain Biking badge; Cole D. and Andrew C. achieved Sr. badges in Kayaking, with Andrew also getting his Jr. Basketball badge.
Elsewhere, in third period, Cole D., Will M. and Sebastian T. helped Chief Mike trim out a jungle of willow saplings just below Pete's Palace to free up space for a healthy Norway maple to thrive. A total of seven long-lost tennis balls were reportedly found. After a well-deserved long General Swim and a filling dinner of beef meatball Stroganoff and broccoli, it was up to the field for a chaotic game of Speedball and a relaxing round of Ultimate Frisbee.
And, last but not least, the first long-distance swims of the summer went out today. Lev T., Charlie T., David C., and George A. all made it across Lake McWain's smooth waters today to complete their Ducks, and Sam R. made the trip across and back for his Loon.
Today's Superlatives
Best Cabin: 8
Best Bed: Cole Ma.
Super Camper: Charlie T.
Tomorrow's Action
Crooked River trip returns; frequent and liberal applications of sunscreen; Cabin Night; a surprise outing for the Beavers; the Hot 105 FM-WBRC Morning Radio Show with special guests; Maypo for breakfast
---