June 25 – Opening Day!
Posted by: Birch Rock Camp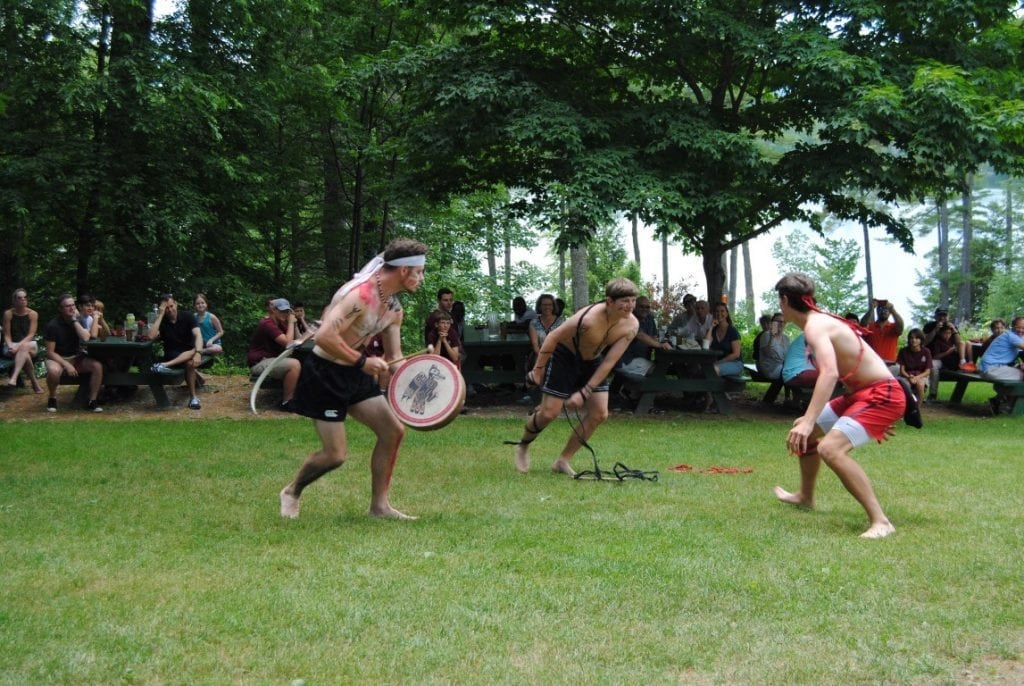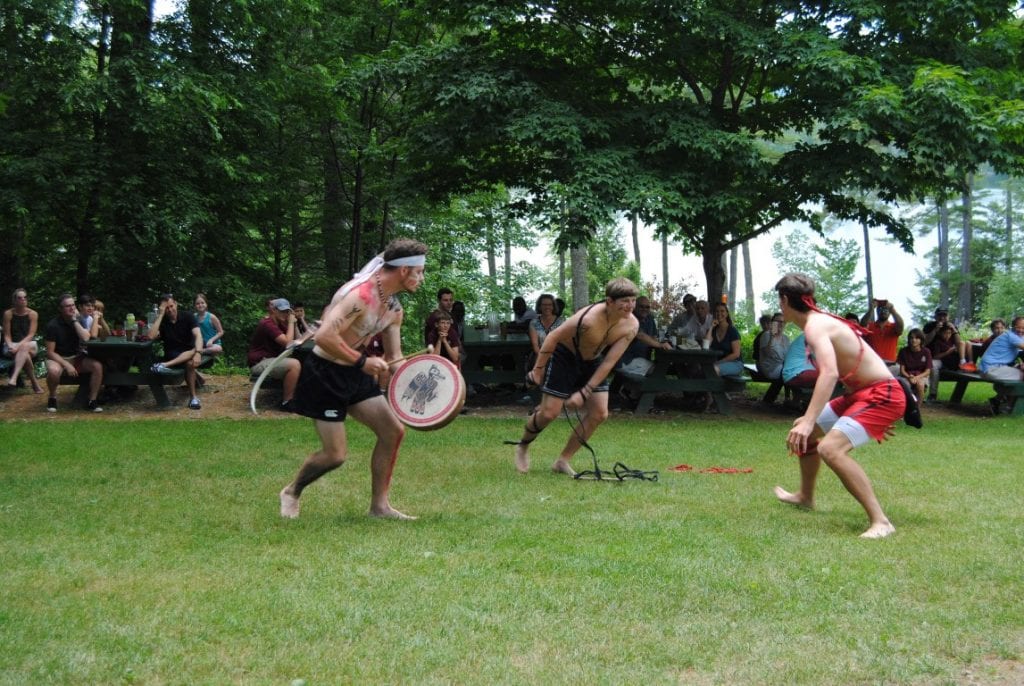 A wonderful day on Lake McWain.  The weather was close to perfect for the camper's arrival, and we are all so excited to be together on this beautiful campus.
The day started at 7:15, with Bob leading the staff, and a few campers who arrived on Saturday night, in morning flag raising.  Then a delicious breakfast of fruit, grits, and biscuits and gravy.  We quickly prepared for the parents and campers to arrive and gathered in the driveway in camp uniform.  Campers started arriving right on time, and the beds around camp were filling up.  Which bed is your favorite?  Do you like the one near the door or the bed opposite the counselor?  The veteran campers know that if you arrive early you can get your choice of bed, so the rush was on to claim the best spots.
By lunch time, practically everyone was here and had finished their tours, visits to the nurse and met their cabin mates.  Lunch was amazing!  Turkey and gravy, a delicious salad, etc.  Jon and his crew in the kitchen may be just getting going but the meal was perfect, so kudos to them and their hard work.
After lunch the staff introduced themselves, siting years and years of BRC experience (This is an impressive staff).  When Head Counselor Bob announced the plan and passed announcements over to Gage Wheeler, that's when the fun kicked in.  Gage, in total Geronimo fashion, announced the afternoon activity with a thunderous roar, "GERONIMO!"  The story for our Geronimo game was told.  The parents were then asked to exit so we could jump into the good times.  The boys played Geronimo and went for a swim before heading back to their cabins for Rest Period.
After dinner, we all adventured down to the Birch Rock for Introductions.  For the first time in my many years at camp, we had a storm roll up on us during the fire pit time, but luckily we were able to get through the whole camp.  The boys each did an amazing job getting up in front of the group.
We're off to a great start!
Best Bed:  Erik Joelsson
Best Cabin:  Lion's Den
Super Camper:  Ollie (the camp dog), for learning to be more comfortable in the community and letting folks pet him this summer.
Blog Writer:  Mike Mattson
---