July 1 – Saturday Night Fever
Posted by: Birch Rock Camp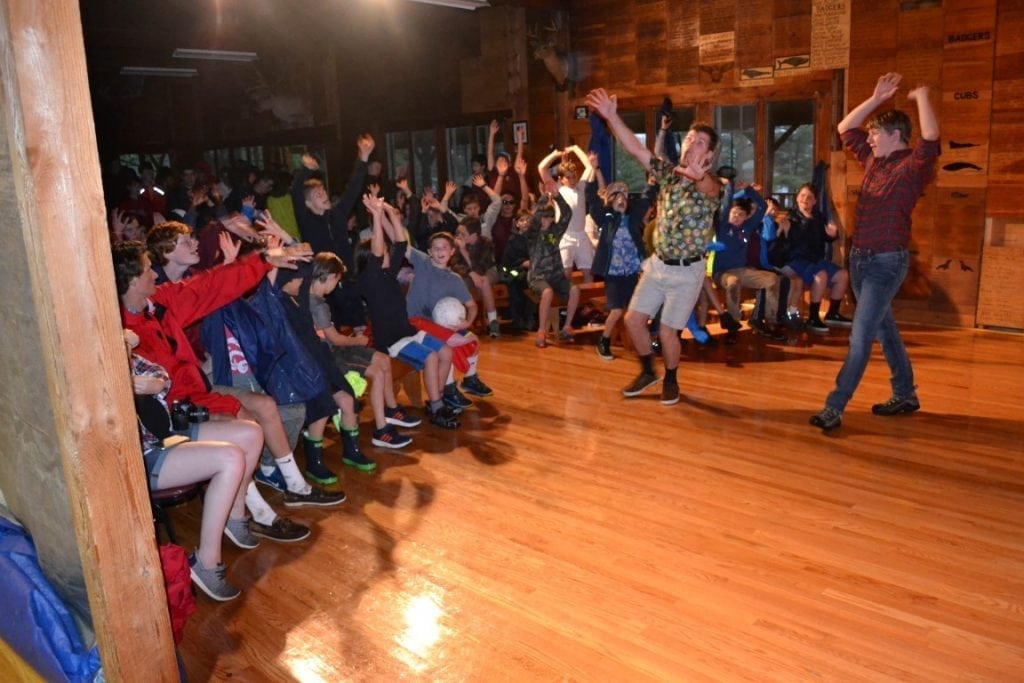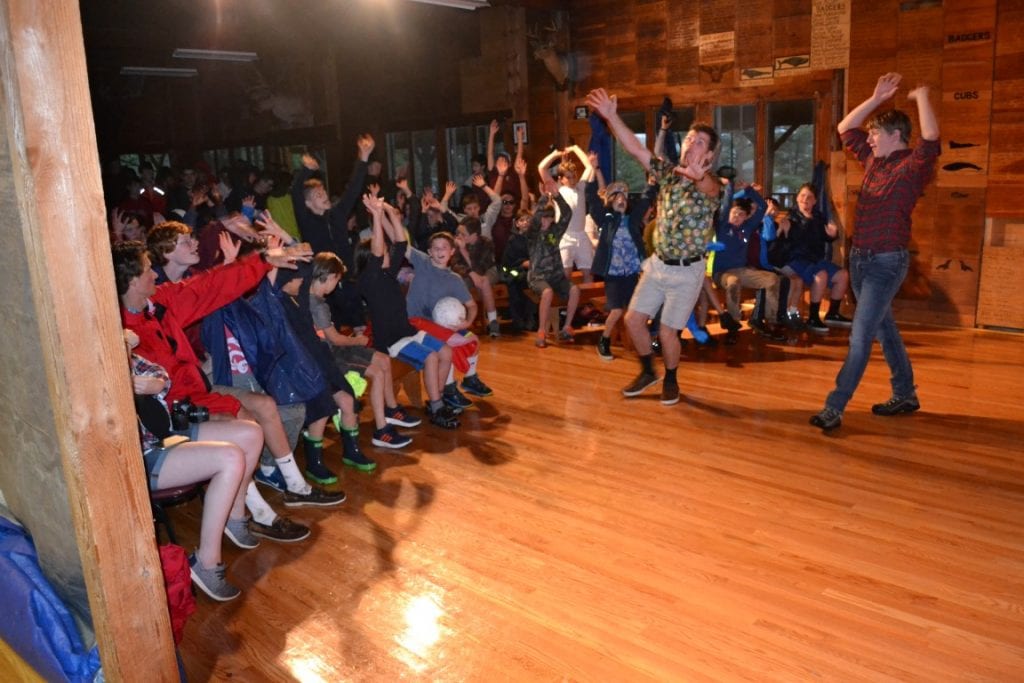 Shakespeare once said, "All the world is a stage."  Never have truer words been spoken, especially for today! As camp awaited a highly anticipated Campfire, the day was filled with twists and turns.  The weather held out all morning, allowing for a slew of badges to go out. Caleb A. knocked out his Deckhand down at the sailing docks, while Braedon P. nailed his Yeoman with plenty of fine shooting at archery. Nature was busy with identification as Evan C. and Alex P. both got their Junior Nature badges, and Nathan S. shot the lights out for his Basic Riflery badge. Solid performance from our campers today!
The weather proved tricky in the afternoon as rain forced us to move inside (Curtis is currently working on filling the interdimensional rift at the bottom of the lake that's spilling water into the atmosphere, keep posted for more info). Third period was spent in the boathouse playing intense games of foosball and ping pong, and the skies relented long enough for fourth period to carry on normally. But alas, nothing good ever lasts. The Oxford Hills region was flooded throughout the evening, washing the contents of the field onto the driveway and sluicing the paths into mush!
On a rainy day like this, the best thing to combat cabin fever is a rowdy Campfire! Energy was through the roof as marriages were ordained, tables were flipped, songs were sung, and hot sauce was consumed in mass quantities. The campers flexed their acting chops and set the tone for what is sure to be an amazing series of campfires. As the kids headed to bed with "Thriller" blasting out of the lodge, spirits were high for a crazy Sunday tomorrow. Stay tuned for more!
Best Bed: Andrew C.
Best Cabin: Hornet's Nest
Super Camper: Caleb D.
Blog Writer:  Gage Wheeler
---