Wednesday Night Wrestling?!?
Posted by: Birch Rock Camp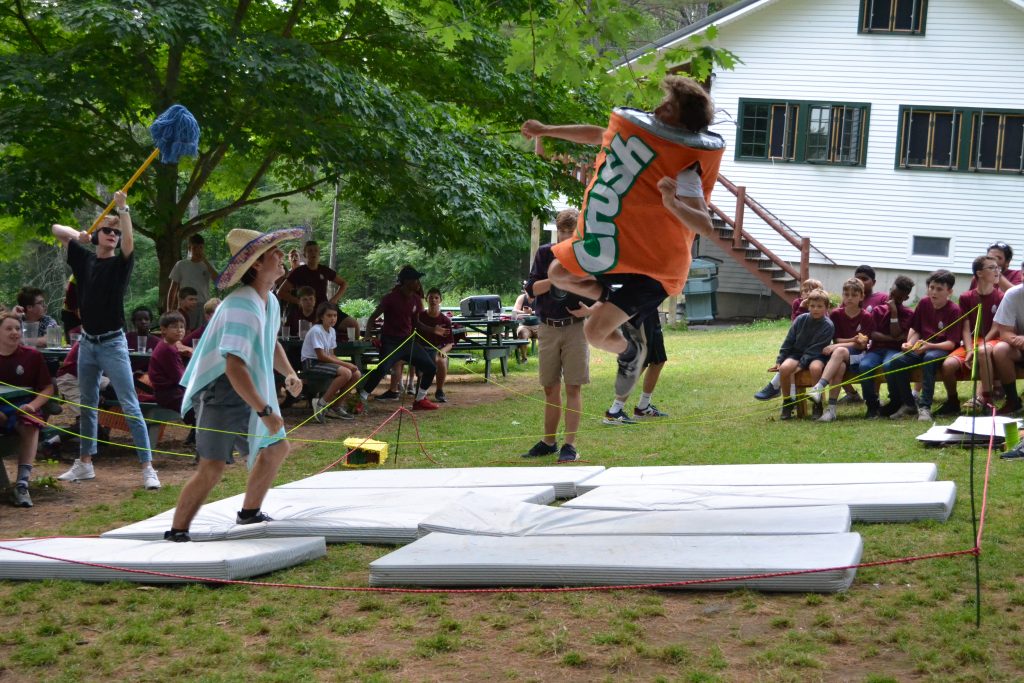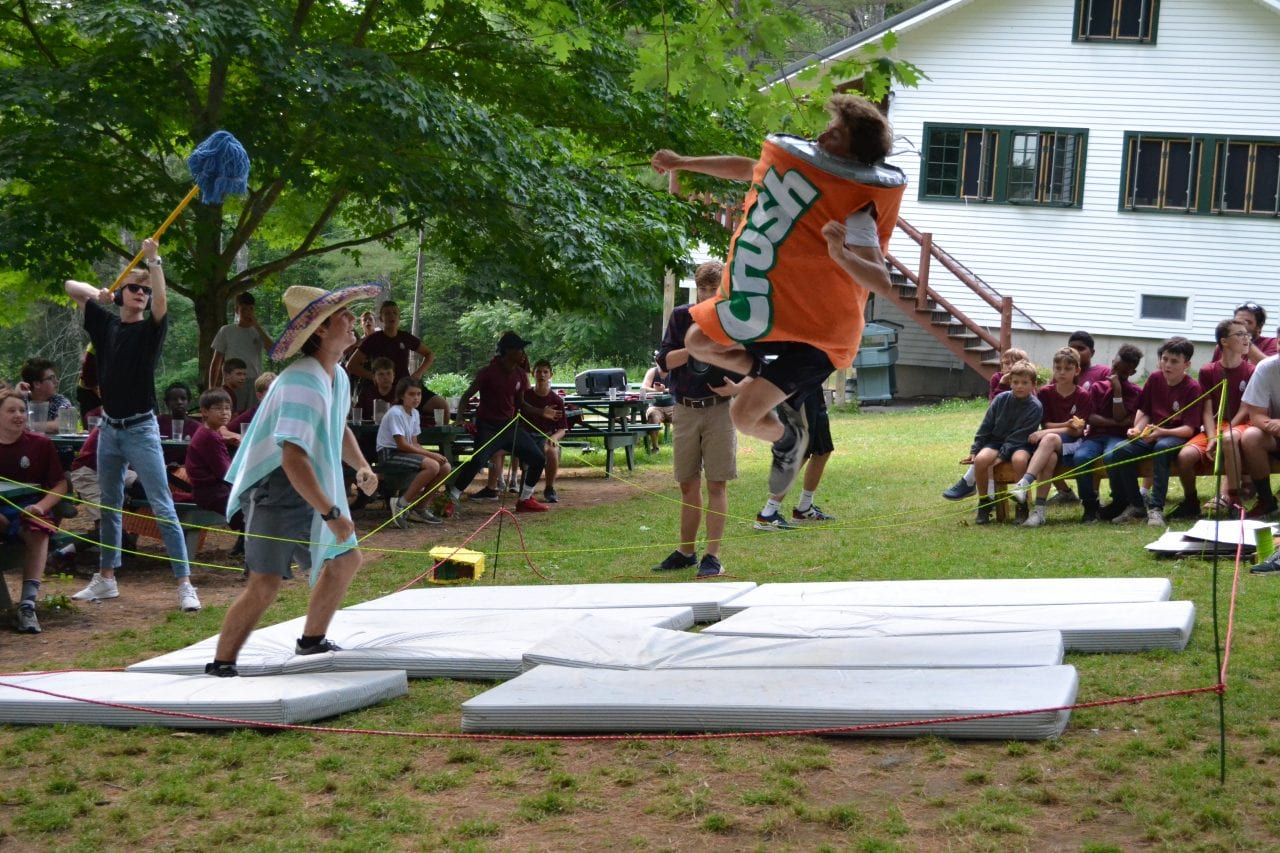 Today was another classic day on the hillside of Lake McWain.  Low humidity and high spirits carried the day.  Three Sr. Naturalist badges highlighted the lunch announcements.  Congrats to Alex U., Henry S., Wai Sum F. for their hard work in the Nature hatchery.
Just when you thought it was going to be a normal dinner, we walked to flag pole to the sounds of heavy pump up music. Wednesday Night Wrestling went live for the first time before lights out.  The number one rule of Wednesday night Wrestling is you don't talk about Wednesday Night Wrestling.
Let me tell you all about it.  Four bouts were featured in the grove during the evening with a championship match to close it out.  The competitors in the first match were Nick "The Inspector" Musciano vs. Chill "The Freezer" Kessler.  The Freezer cooled off The Inspector with a pitcher of ice water in a narrow finish.  The second bout was a showdown against Matt "The Taco Tomahawk" Rotman vs Stu "The Crush" Whittier.  The Taco Tomahawk came out victorious and preserved our Taco Tuesdays.  The third match featured the first ever Canadian Doubles match up with Seth "The Jolly Green Giant" Brewster vs Alejandro "el guasón" Otero and Eric "Newman's Own Ranch" Traub.  The Jolly Green Giant stood tall by lobbying peas and broccoli at his opponents.  Then came the championship match.  An epic duel versus David "Demolition Dave" Colasin and our very own McWain buccaneer, Jack "Captain Jack" Flynn.  Demolition Dave could not be stopped on his path of destruction to the Championship Belt.  A good time was had by all.
Again, the first rule of Wednesday Night Wrestling is you don't talk about Wednesday Night Wrestling.
Best Cabin: Munn
Best Bed: Lleyton P.
Super Camper: Ignacio O.
---