Happy Last Day of July!
Posted by: Birch Rock Camp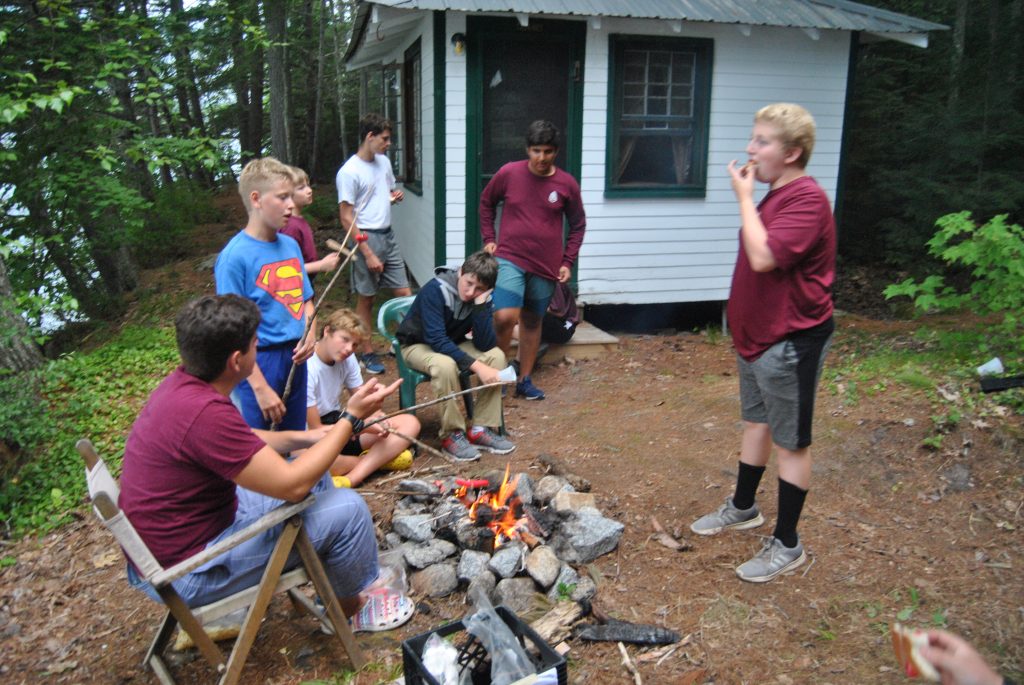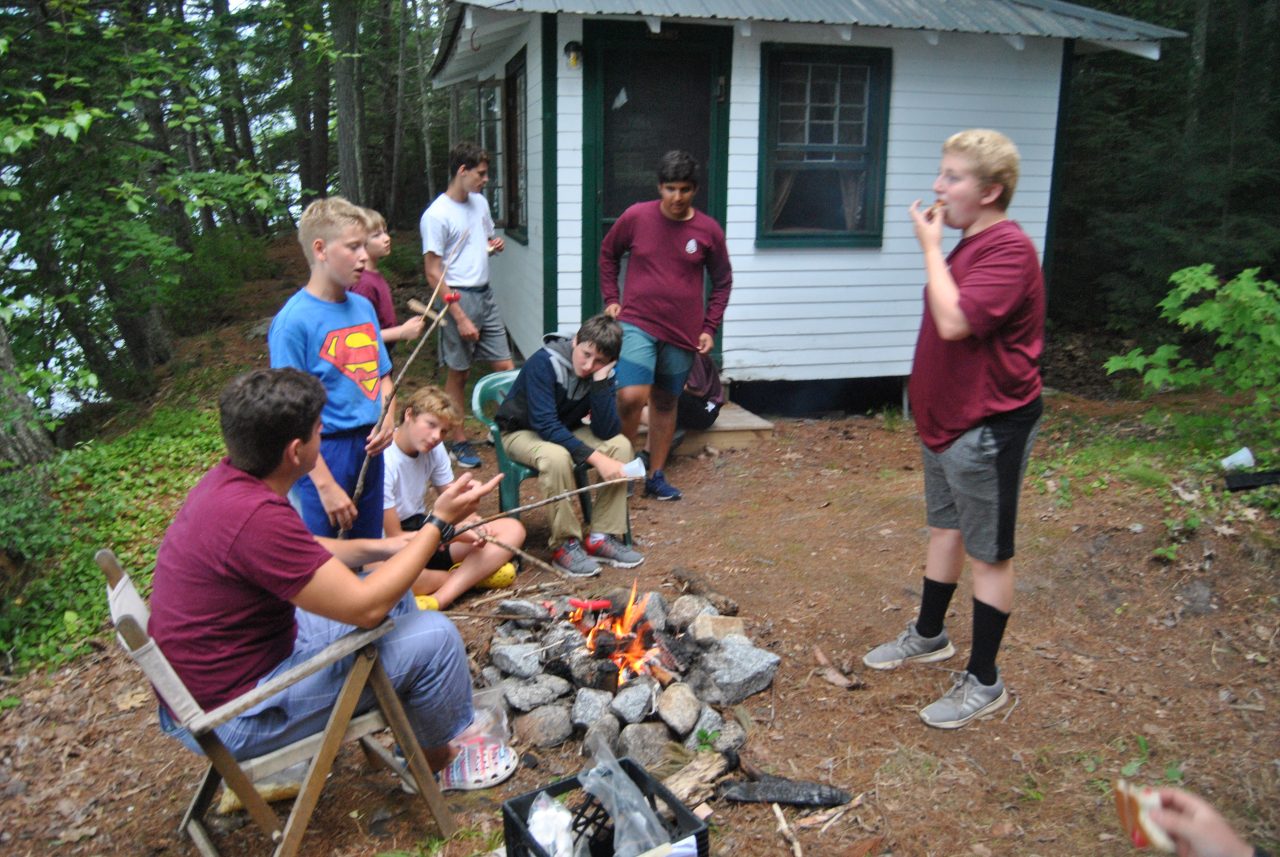 Happy last day of July to all those looking forward to the air drying out as we move into August! Late last night we saw a significant line of storms narrowly brush the north edge of McWain pond, giving a spectacular fireworks show to those up late enough to see and hear it. Today followed a similar pattern with a dry morning that built in humidity throughout the day. So also built the excitement for this evening's special event -Cabin Night. Once a summer, each cabin gathers around its own fire pit to cook its dinners, roast its s'mores, and enjoy hanging out together. After eating, the boys, as a cabin, went to different activities around camp to continue the bonding evening. 
I love watching the littlest guys on camp cheer along with older, more experienced boys during announcements. When Peter Brewster announced evening activity two days ago and the campers had a choice between Quaraum or Orb, the Hiltonites screamed their lungs out for one or the other with no idea what one or the other was, illustrating so clearly one of the ways in which they're along for the ride. Tonight was no different as they followed the lead of their older peers and cheered along for cabin night even as I saw one turn to another and ask, "what's cabin night?" Their enthusiasm provides unique and valuable energy to the camp in the same way the older boys provide their mentorship to their younger counterparts. 
As the Cabin Night went along and the skies darkened, the cabins who opted for indoor evening activities seemed to have made quite the provident choice because just after the hot dogs and s'mores went down the hatch, the skies opened up. We got another storm like the night before, just four hours earlier. Thankfully, the 7:30 storm dissuaded none of the fun of cabin night; it simply brought the boys closer. They laughed and joked as they ran for their cabins, acting as kids playing in the rain should act. 
July's end comes bittersweet as all of us at the Rock are coming to understand that our season's days are numbered at 10. One of the many great things about a camp summer is that we not only lose track of the days but also the reason to care about what day it is. I think those days are over for this summer. The older boys are now acutely aware of their time left on the Rock. Today I heard an Otter say, "I wish I could 'extend' the summer." Since we can't extend, all we can do is make the most of the days we have left. These next 10 days will be a poignant stretch and here's to making each day count. 
---