Opening Day!- July 12th Blog
Posted by: Birch Rock Camp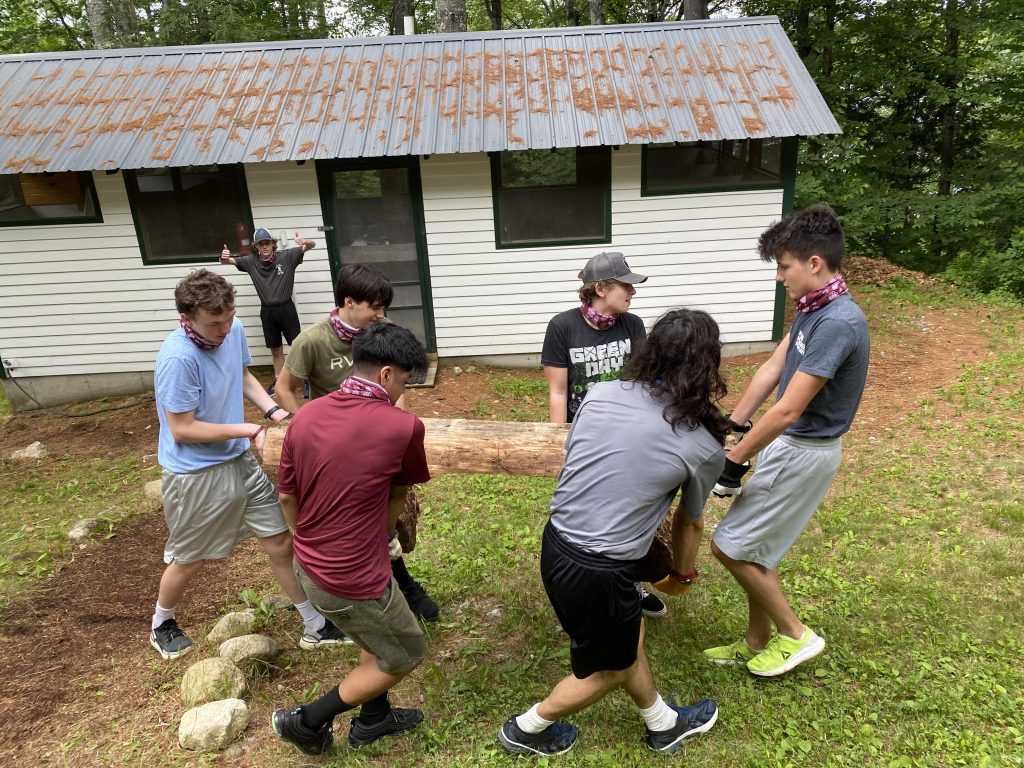 Alas! The camp gates opened at 9 AM by scheduled arrival appointment to begin our 94th season with 30 eager, excited and fully engaged Birch Rockers ready to re-center, refresh and rebound their soul and energy back on McWain Pond.  Welcome to Leadership Camp 2020!
From all over the United States and just down our neighborhood road – we have campers ages 15 -17 ready to enjoy an opportunity to reconnect with old friends, make new ones while finding genuine peace and serenity with each other after a late winter and spring.  The BRC gentlemen were happy to take some time to be with one another in hammocks, on the docks, swimming along the shore, paddle boarding or just "chilling."
Chef Jon and Jorge did not disappoint on night one……there was a true genuine Thanksgiving feast with all the trimmings – i.e. stuffing, green beans, corn, cranberry sauce, mashed potatoes and delicious farm raised Turkey!  To top of the meal, Jon had his famous lemon meringue pies on hand – Um, um …really good!!  Great to be outside and under the trees in our specific cohort groups.
Post dinner,the  sunset splendor dazzled with refreshing and cool breeze so that we could all begin our first communal Tree-Talk at the Birch Rock.  The topic of the evening:  How we help each other be our best self and embrace our BRC moments.   Each camper and staff had a chance to share and reflect upon what he was most looking forward to this season.  After some introductions and discussion, we ascended back to our cabin groups to share our goals and communal guidelines of safety and success to the next 20 days.  There is not a moment to waste, we have our mission to Look up, Laugh, Love and Lift and rekindle the magic of Ye Olde BRC!
To all our Birch Rockers who weren't able to be with us…..we reflected with and for you in our hearts and spirits.  We continue to keep our campfires burning until we can all be together again!
– Rich Deering
---