Day 2!- July 13th Blog
Posted by: Birch Rock Camp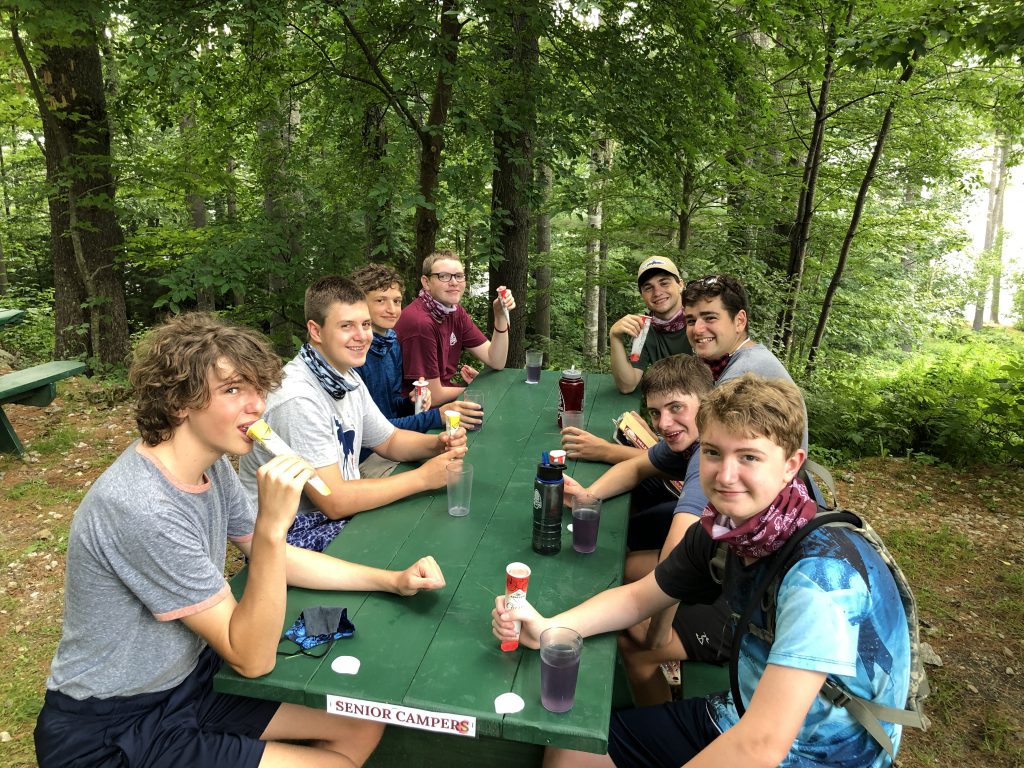 At last! I have been waiting for this day for about a week! The New York Times Monday crossword is such a great reset after a tough weekend of the impossible Saturday's and the gargantuan Sunday's. I'm Sebastian, and you may have heard about me from John's scathing Thursday blog post where he criticized my crossword enthusiasm. But rather than retaliate and just cause more drama, I will write about the more important event at Birch Rock today, and that is the first day of activities.
The morning brought much excitement as the periods were expanded from their conventional one hour sessions to one-and-a-half hours, where campers can take deep dives into their activity of choice and work for upper level badges. Quinn C. during campcraft period demonstrated exceptional strength and courage as he tore the lid of the ax box off of its hinges, leaving counselor Thomas to fix his work. In music, John F. set goals for how best to spend his short but intense three weeks, hoping to improve his drumming, branching into learning guitar and bass, and exploring music composition.
The afternoon brought wild and changing weather as Don Munn's weather dome updated its software. On the waterfront, a windless period suddenly turned into a gusty day, and as sailors hurriedly hoisted their sails, kayakers snuck down the lake's shore to see what McWain had washed up — most impressively, they saw a loon skeleton! Throughout the afternoon, swimmers dusted off their cobwebs and tested their strokes. Some were disappointed with their status, and many noted how their fitness was not where they imagined, but all were determined to work to improve their swimming.
The evening culminated with a baked ziti that campers immediately paid for during a cohort by cohort edition of Quorum. The players were unsure about how the game was to turn out as the game is played with 110 players, but each cohort pulled through with the intensity and sportsmanship that the game usually packs. After singing goodnight to the Plates, each cohort gathered around fires to debrief on the day. The groups came to a consensus: to make tomorrow more action-packed than the next!
Best cabin: Cabin 8
Best bed: Joaquim B.
Supercamper: Trent G.
Today's Haiku:
If you have smaht pahk
To pahk cahs in Hahvad Yahd
Is still illegal
-Sebastian Tringale
---