Mulching… June 19th Blog
Posted by: Birch Rock Camp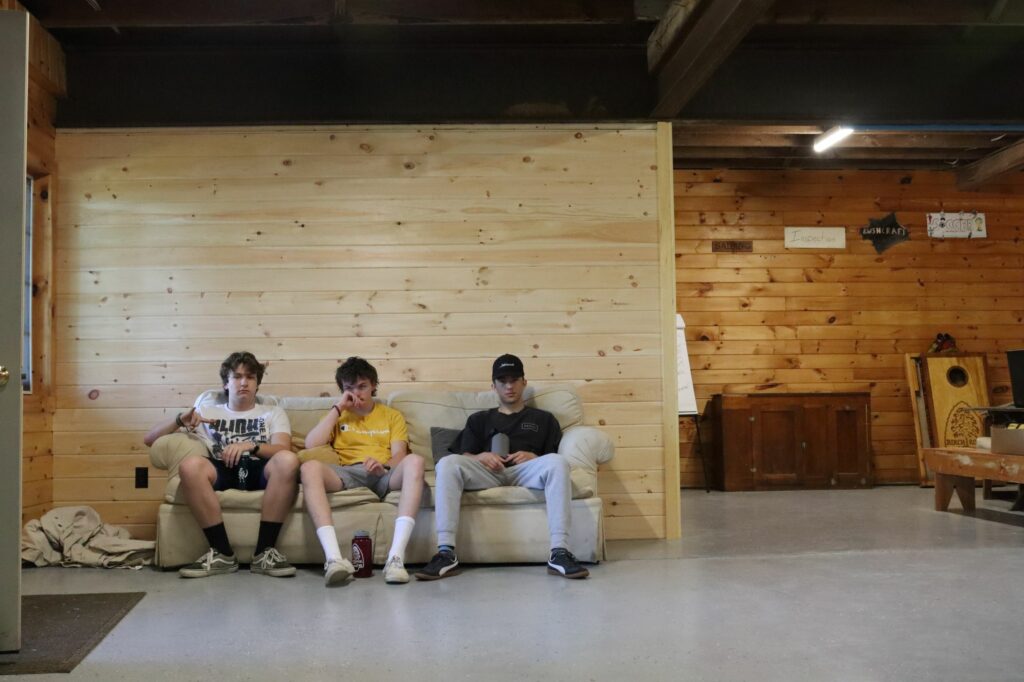 I just want to say one word to you. Just one word.
Yes, sir
Are you listening?
Yes, I am
Mulching
Exactly how do you mean?
There's a great future in mulching. Think about it.
Despite how much mulching may have happened today, the mulch pile in front of Onie's has only the beginnings of a dent. With the assistance of an excavator and the Birch Rock Truck, about twelve to fifteen truckloads were dispersed throughout upper and lower camp. We have plenty left to do by the way of mulching, but what's keeping the staff enthused with this particular work project is just how sharp the mulch makes camp look. So sharp in fact the paths themselves are going to need their knife rights. So sharp we recommend you pack your kids with teflon shoes, socks, and pants so they don't get cut walking on them! So sharp that three fingered willy lost the rest of his fingers walking on our newly mulched paths! Ok, maybe not that sharp, but the point remains: camp's looking good.
Our staff hauling mulch around in upper camp, found a new friend skulking around the rock wall on Sanderson's side of camp that they affectionately named, Bambo. Just Like Bambi, but he has more Stallone-esque muscles, and, strangely enough, a red bandana wrapped around his head. Frankly, we were afraid for our lives. But luckily, it seems that Bambo only attacks those who attack him first so, the rest of us left will be fine anyway.
 The day ended with a rousing game of Ultimate Frisbee. Personally, I hope that we  decide to have this game live up to the real meaning of it's title of "ultimate" and never play that  game again. I dropped two passes and was never passed to again. I'm definitely not salty about it  or anything, I'm just going to never forget that this happened to me. You know what we say  around here; a good time was had by most. 
Written by John Reisert
---