Opening Weekend – June 26th and 27th Blog
Posted by: Birch Rock Camp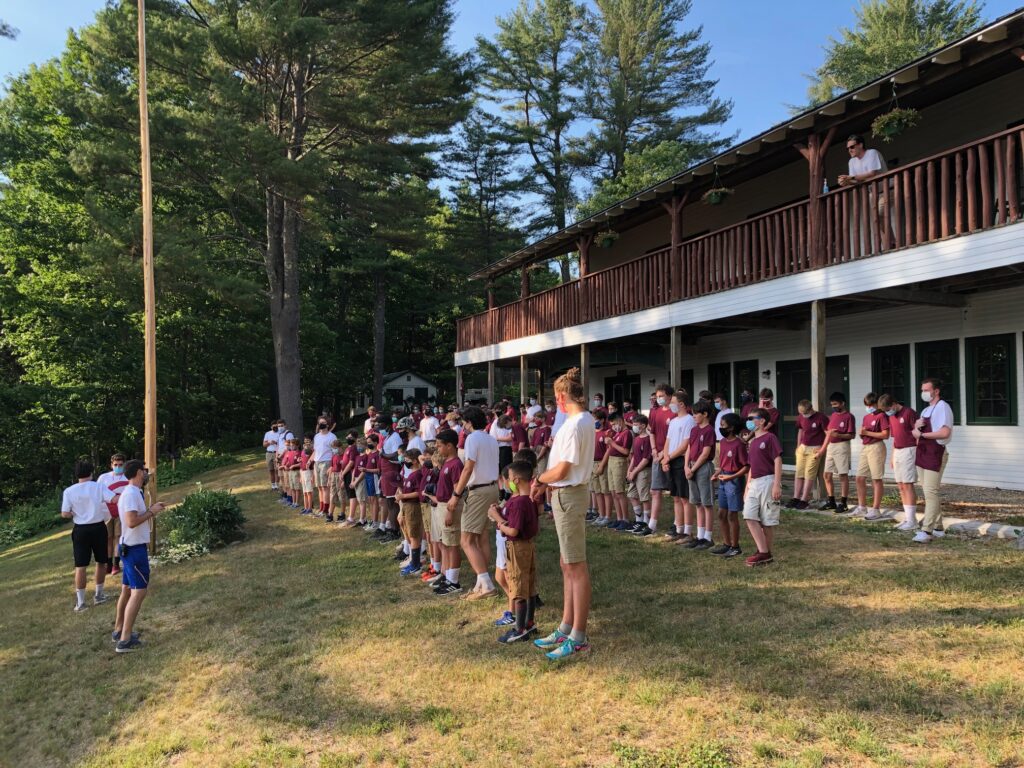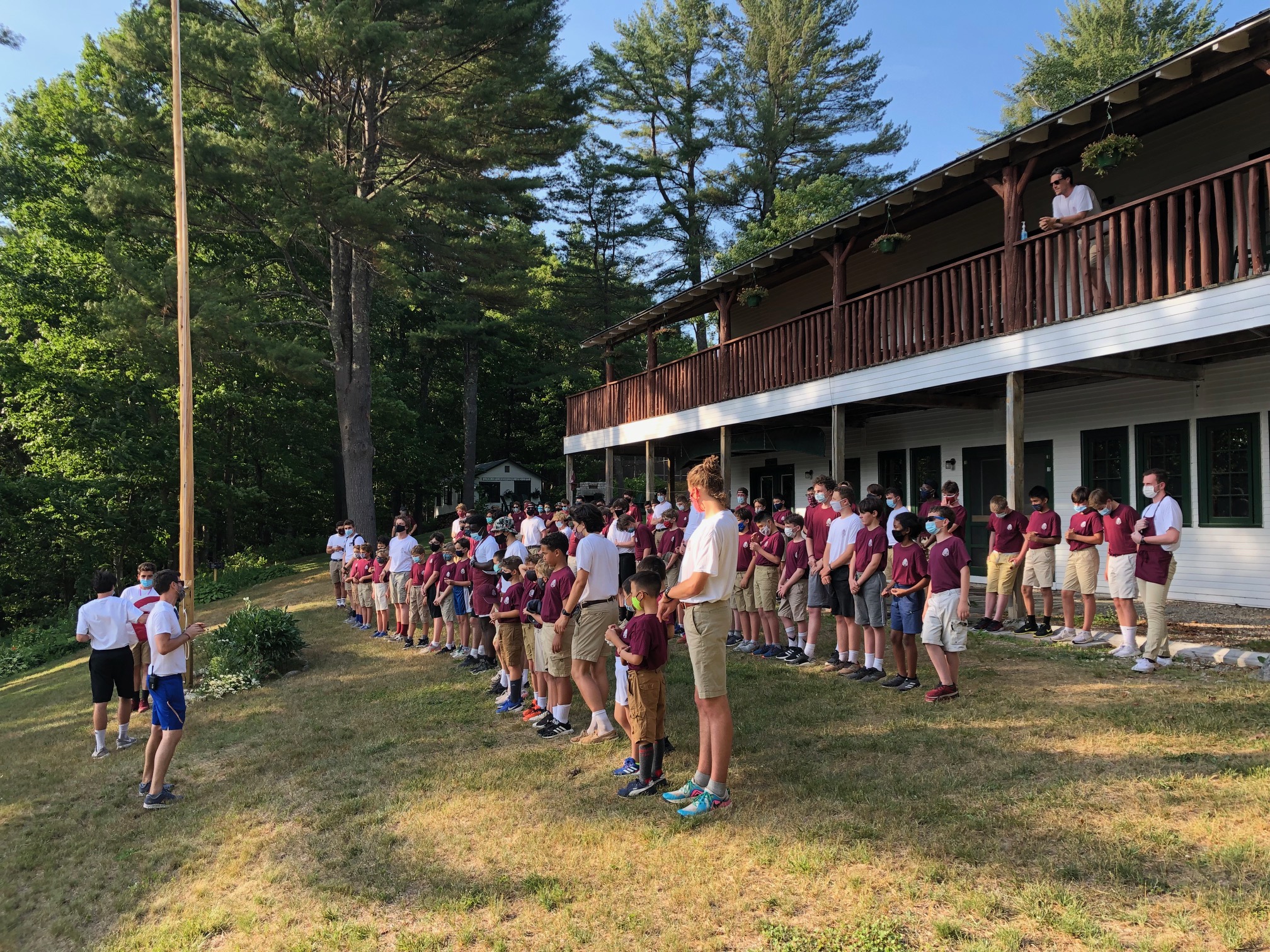 The first batch of Super Heroes 2021 have arrived for the start of our 95th Season! Thanks to our Birch Rock Families for their gracious patience, thoughtful and welcoming introductions and reintroductions and providing us all the "intel" we required to launch our first session.We appreciate your "partnership in parenting."
As the community expanded by every 10 minute interval, so did the overall energy and momentum of our opening weekend. Field Director Pete and Aqua River Boat John provided an all encompassing day of Field Games, Water Safety Orientation and team building experiences for the boys to indulge and enjoy. As Mother Nature provided the picture perfect weather of high 80s with a slight westerly breeze, the Birch Rockers had the perfect recipe of Maine weather to embrace McWain Hill and plunge into our privaten 70 degree lake.
Dinner was delightful – al fresco-style – utilizing the new vintage and old iconic picnic tables filled up with Chef Jon's best Italian fare: Chicken Parm, Spaghetti, steamed vegetables, Caesar salad, and garlic bread. But wait, there is always dessert : Chocolate Mousse Pie with Whipped Cream!
As we began sharing our first success during evening announcements, the boys learned about their respective activity offerings for the upcoming week, and with which group they were going to be assigned to for the season: Bears, Moose, Wolves, and Otters.
After the first nightly sign up was completed, the BRC boys took time to wash up from dinner and change into BRC uniform for our first official gathering at the natural Birch Rock . Our sacred Sunday night gathering – known as Tree-Talk was impactful and poignant. Each cabin group assembled to share heart-felt thoughts, hear the calls of McWain loons on the lake, and most of all, stand up with personal introductions. It was heart-warming to learn that most were thrilled to be away from technology and ready to just be in the Maine woods!
After spending an hour at our lakeside assembly, we enjoyed the last crackling of the campfire with traditional camp songs before retiring to our respective cabins. The sunset splendor finally dazzled the Oxford Hills skies as the evening bell set the tone for a restful night.
Until tomorrow…..Birch Rockers!
Written by Rich Deering
---