Start the Machine!- June 28th Blog
Posted by: Birch Rock Camp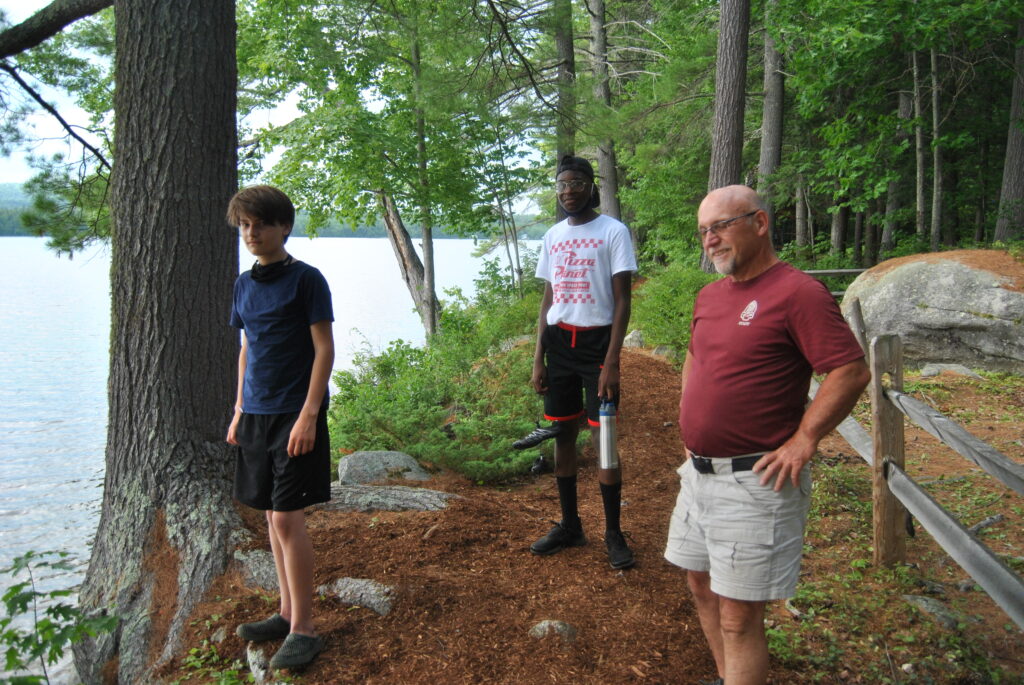 And here, we, GO! Trunks are unpacked, beds are full and activities have begun! Day one of camp is a wrap, and we couldn't be more excited for the days to come! Waterford was met with some sweltering heat to kick off our first day of activities, but that didn't slow us down. The field was booming and the waterfront saw more action than it has in two years! The Whichards were happy to report that they could once again see us on the water, and hear us from down the lake! The hillside is officially alive once again!
Campers BEAT THE HEAT with some of Musc's famous Italian Ice mid afternoon. Lemon (shockingly) was the crowd favorite, followed closely by the ever coveted black cherry. The skies finally let up and unleashed a pretty heavy rain just in time for the end of general swim – but it's okay, everyone was already wet! Luckily, it only lasted a few minutes and everything was dried out in time for a delicious ham dinner in the grove. And what is it we always say when it rains? Oh yea, "It's okay, we really needed it!" We rounded out our wonderful meal by celebrating Aidan S.'s birthday with the best dessert offered in the history of all desserts: brownies and ice cream!
One may think that the first day of activities would be a little slow, or lots of review time for campers. But not here! We got straight to it and already have some campers who earned badges! Pistol Pete gave out the first field badge to Alex S. for earning his Bowman at Archery. And on top of that, James B. got a rousing round of quacks for finishing his Duck on day one!
But that's not all! We can't forget about our first evening activity of the year. Musc finished announcements and introduced Pistol Pete who was welcomed with a chant that was sure to be heard all the way down in Norway. Pete announced quickly that it was time to carry on our traditional first evening activity of QUOOOOORUUUUUUUUM!!! Campers and staff ran to the field, lined up and got ready to RUN. Beckett Headley and Sam King demonstrated their near-Olympic speed as they both made it to the last round! The rain helped cool things off a bit, but Quorum still ended a little early so everyone could squeeze in an extra general swim before bed.
---