A Bunch of Badges – Beat The Heat! June 29th Blog
Posted by: Birch Rock Camp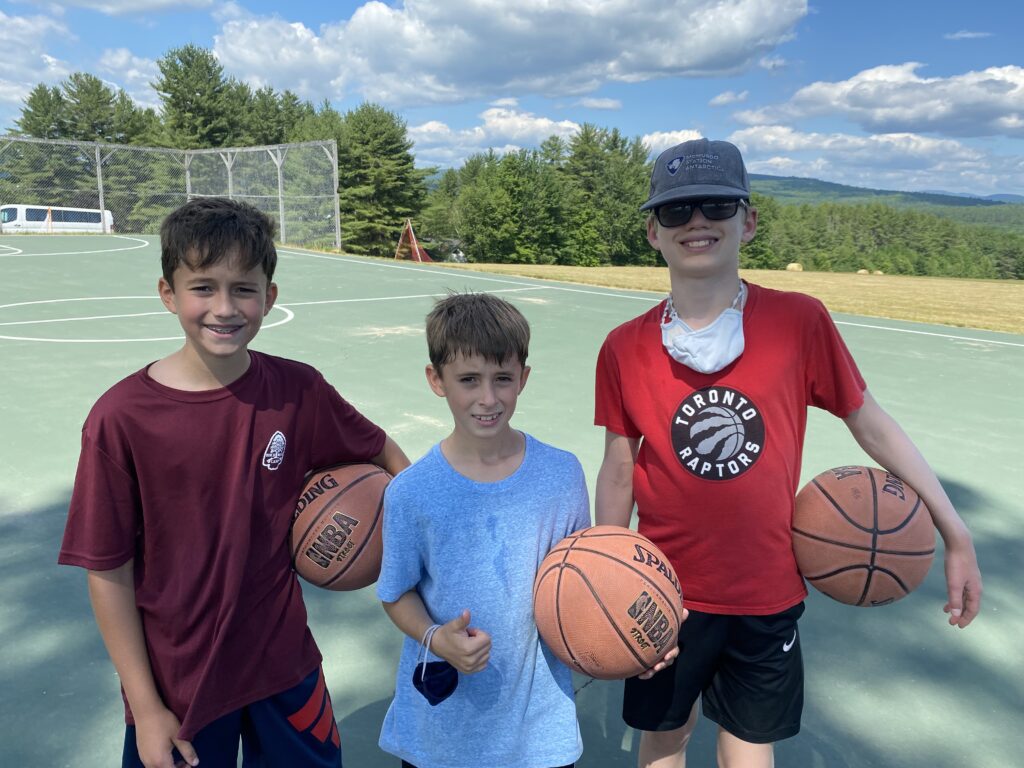 It was another beautiful summer day on Lake McWain today. We began our day with a hearty meal of cream of wheat, hash browns and breakfast sandwiches. After our morning cleanup, the morning activities commenced. Waterfront activities were very popular today, as it was another scorching hot day in Waterford. As the morning activities came to a close, lower camp enjoyed a general swim to cool off. For lunch we all enjoyed a delicious Taco Tuesday cooked by Jorge in the kitchen! Our Taco Tuesday was followed by a delicious dessert of carrot cake for Tiernan J.'s birthday – Happy Birthday Tiernan!
After fueling up at lunch and cleaning our cabins, we all began our afternoon activities. A plethora of badges were earned during our 2nd full day of activities. Rafael S. earned his junior basketball and junior tennis badges, Henry S. earned his bowman badge, Manny T. and Niko T. earned their Yeoman (archery) badges, and Jackson H. earned his junior mountain biking badge and swam his duck!
For dinner the kitchen cooked a tasty meal of beef stroganoff, followed by a camp favorite dessert of root beer floats for Cormick T.'s birthday – 2 birthdays in one day! Whoa! Happy Birthday Cormick!
After we finished our beef stroganoff dinner and root beer floats, the upper campers went up on the field to play a rousing game of Orb, and the lower campers went down to the waterfront to participate in Birch Rock's first ever evening activity of John Reisert's Aqua Extravaganza on the Waterfront!
Another awesome, fun-filled day at Birch Rock has come to an end, and we can't wait for tomorrow!
Best Bed: Quinn C.
Best Cabin: Pete's Palace
Super Camper: Julien N.
Written by Peter Brewster
---